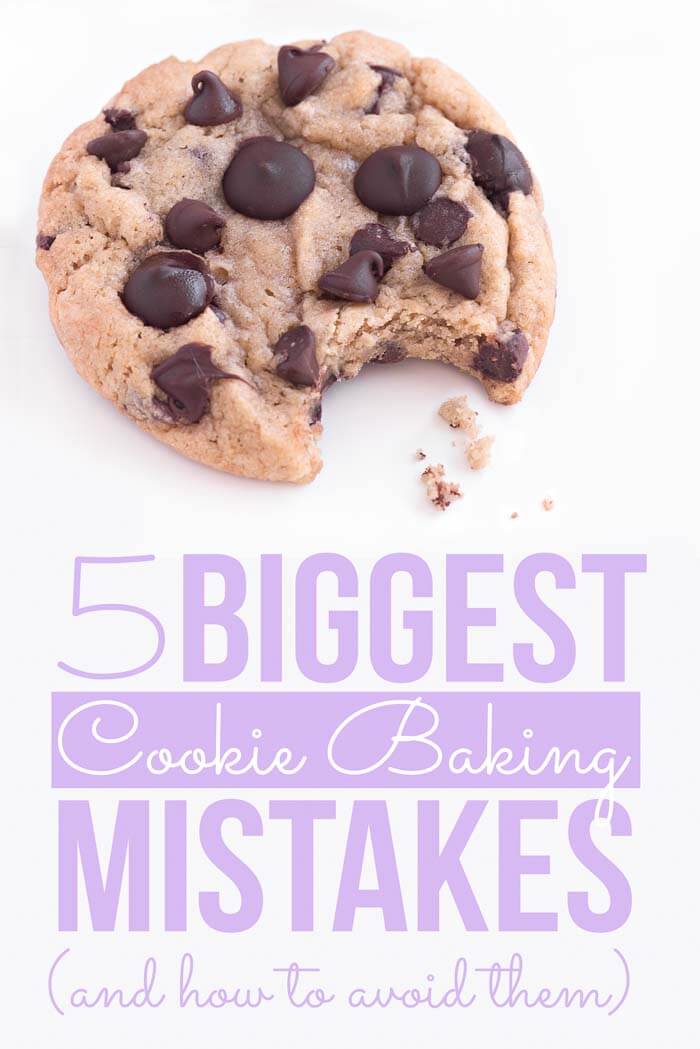 I like to think of cookies as the gateway drug to being a baking badass (sorry for cursing grandpa). For some reason, it seems like everyone starts their baking journey with a batch of cookies. It could be anything from making homemade chocolate chip cookies with your mom as a kid to one night in college when you and your friends got really drunk and everyone thought you were a professional chef because you put peanut butter cups on the break and bake cookies. All it takes is one good batch of cookies, and you are hooked for life.
That being said, there are still a LOT of people who royally screwed up when it comes to baking cookies. And a lot of those people end up giving up on baking forever. But, I am here to tell you and anyone who has ever messed up a batch of cookies, it is not your fault.
Well, I guess technically it is. But I am here to help you fix that problem! Here are the top 5 Biggest Cookie Baking Mistakes And How To Avoid Them…
1. NOT MEASURING THE INGREDIENTS CORRECTLY
Have you ever heard the phrase "baking is a science"? It's basically a fancy way of saying if you want your baked goods to turn out delicious, you need to follow the directions PRECISELY. Not basically, not kind of – but EXACTLY as they are given!
HOW TO AVOID THIS:
Get a kitchen scale. This makes it almost impossible for you to mess up your cookies with mis-measured ingredients.
2. OVERCOOKING/UNDERCOOKING COOKIES
I don't know how to tell you this, but your oven is a BIG FAT LIAR. I know it is hard to believe, but it's the truth and incorrect oven temperature is usually the biggest culprit when it comes to overcooked/undercooked cookies.
HOW TO AVOID THIS:
Get an oven thermometer. Unlike your super rude oven, this guy will not lie to you so you can bake your cookies at the correct temperature.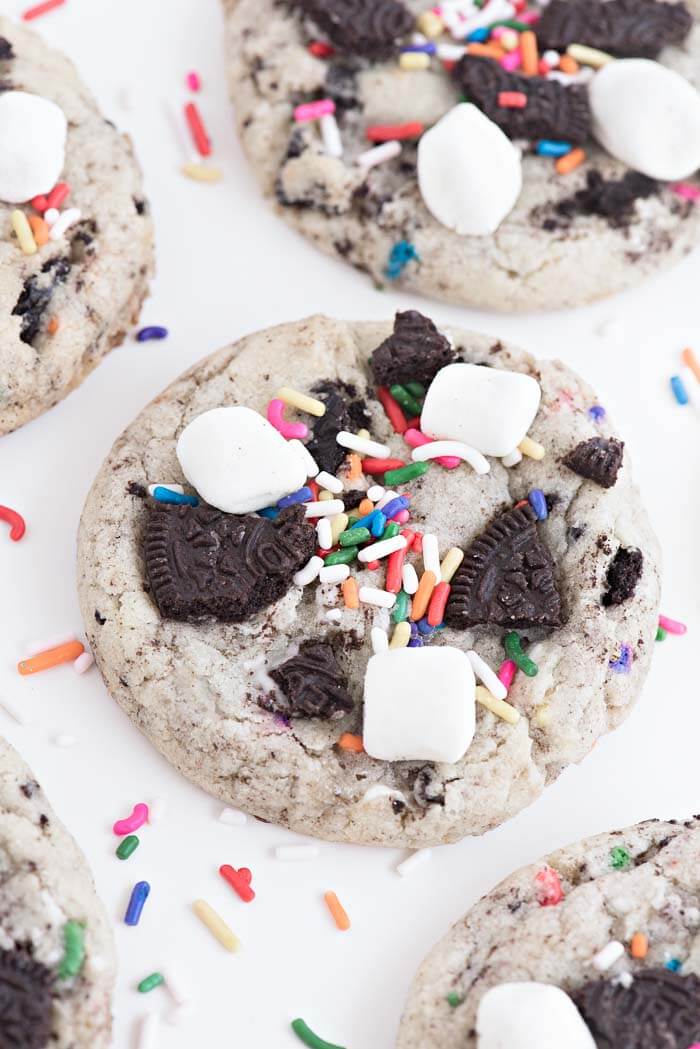 3. UNEVENLY BAKING COOKIES
This is also your oven's fault. Most ovens do not bake evenly, so cookies baked on the top rack will bake differently than cookies baked on the bottom rack.
HOW TO AVOID THIS:
Bake your cookies as close to the middle of the oven as possible – aka the middle rack. If you are too impatient to cook only one cookie sheet at a time, switch your cookies from the top to the bottom and vice versa halfway through baking.
4. UGLY MISSHAPEN COOKIES
And a lot of times, amateur bakers can end up with some pretty busted looking cookies. They may taste fine, but when it comes to food – we all know it is all about the presentation.
HOW TO AVOID THIS:
Get a cookie scooper. This will ensure all your cookies are the same size and shape when they come out of the oven! It will also help them bake evenly!
5. BOTTOM ISSUES – BURNT OR STUCK TO THE PAN (OR BOTH)
Woof. There is nothing more disappointing than a cookie with a burnt bottom.
HOW TO AVOID THIS:
I have a few suggestions for you. 1. Do not bake your cookies on the bottom rack (see number 3 above). 2. Get some new pans. Old/gross pans are a huge problem when it comes to burnt bottoms. I suggest this one. 3. Use a silicone baking mat or parchment paper.
Now get in the kitchen and become the baking badass you were always meant to be (again, sorry grandpa)!
I suggest making these Chocolate Chip or these Toffee Cookies.