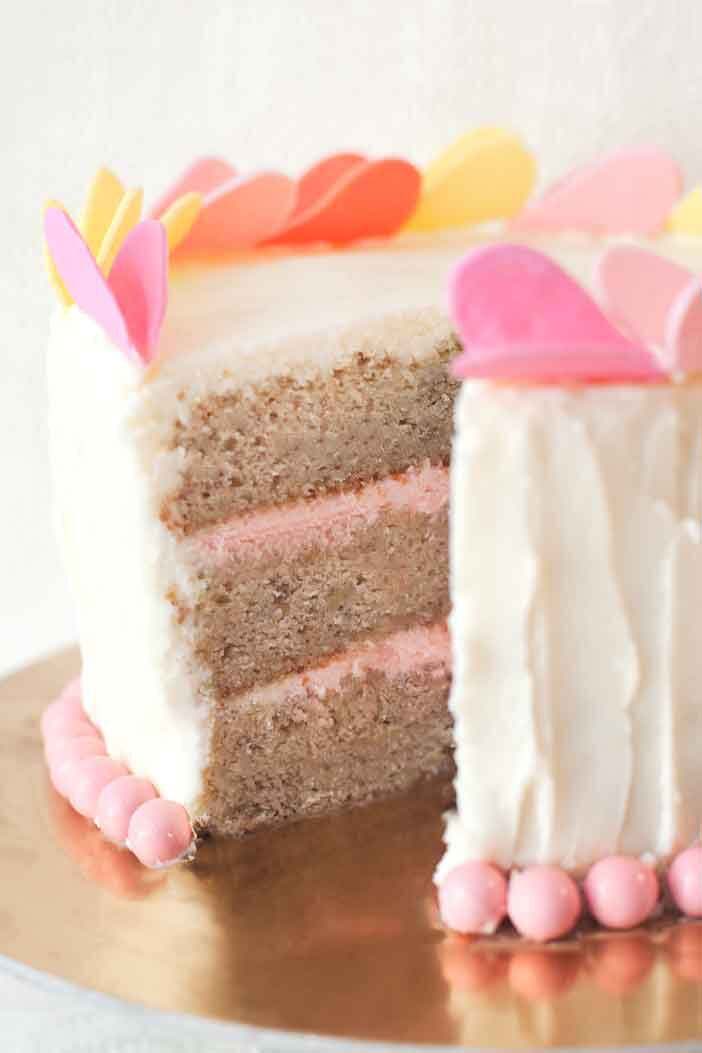 In honor of the upcoming holiday, this week's post is going to be all about love. I am not talking about the traditional Valentine's Day love, but a love so great that it could not possibly fit into a 24 hour period. It is a powerful love. It is an intoxicating love. It is a love so consuming that when you are in its presence, nothing else matters. I am talking about my love for banana cake. No…not banana bread and not a banana muffin – just pure, delicious, lick the pan it's so good, banana cake. It is truly something special. Unlike a lot of guys in my life, this cake has never let me down. So get ready, I am going to share my love.
BANANA CAKE
Ingredients
2 sticks butter

1 cup sugar

2 eggs

1 tsp vanilla extract

1 cup mashed bananas (2- 3 bananas)

1 3/4 cups flour

1/2 tsp salt

2/3 tsp baking soda

5 tbs buttermilk
CREAM CHEESE FROSTING
1/2 cup salted butter, room temperature

6 oz cream cheese, cold

1/2 tsp vanilla extract

3 1/2 cups powdered sugar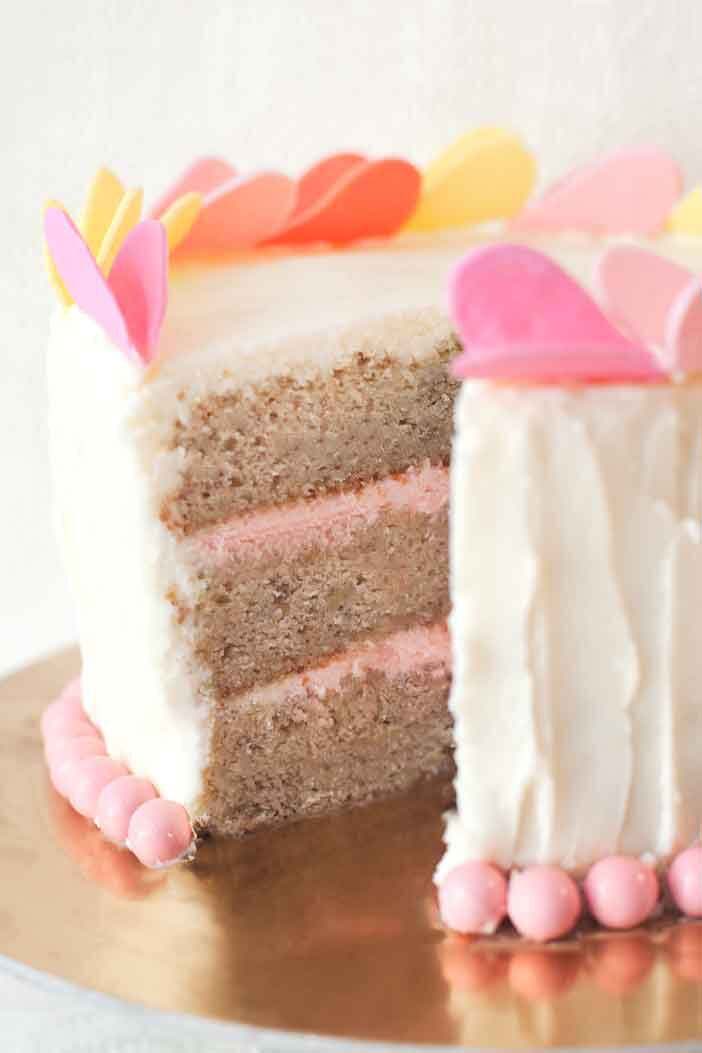 Instructions
For the cake:
Preheat the oven to 350 degrees and grease three 6" (or two 9") cake pans with cooking spray.

In a medium bowl, mix together flour, salt and baking soda and set aside.

In a large mixing bowl, using an electric mixer with a paddle attachment, cream butter and sugar until light and fluffy (about 3 minutes).

Beat in eggs one at a time and then add vanilla extract.

In a separate small bowl, mash 1 cup of bananas. Once bananas are mashed, add them to the sugar mixture and mix until just combined.

On low speed alternatively add flour mixture and buttermilk until just combined (starting and ending with flour mixture). Do not over mix!

Evenly divide batter between greased pans and bake for 25-30 minutes or until a toothpick comes out of the center of the cake clean.

Let pans cool on top of a cooling rack.
For the frosting:
In a large mixing bowl, using and electric mixer, whip together butter and cream cheese until pale and fluffy (about 3 minutes).

Add powdered sugar and beat at high speed until smooth (about 5 minutes).