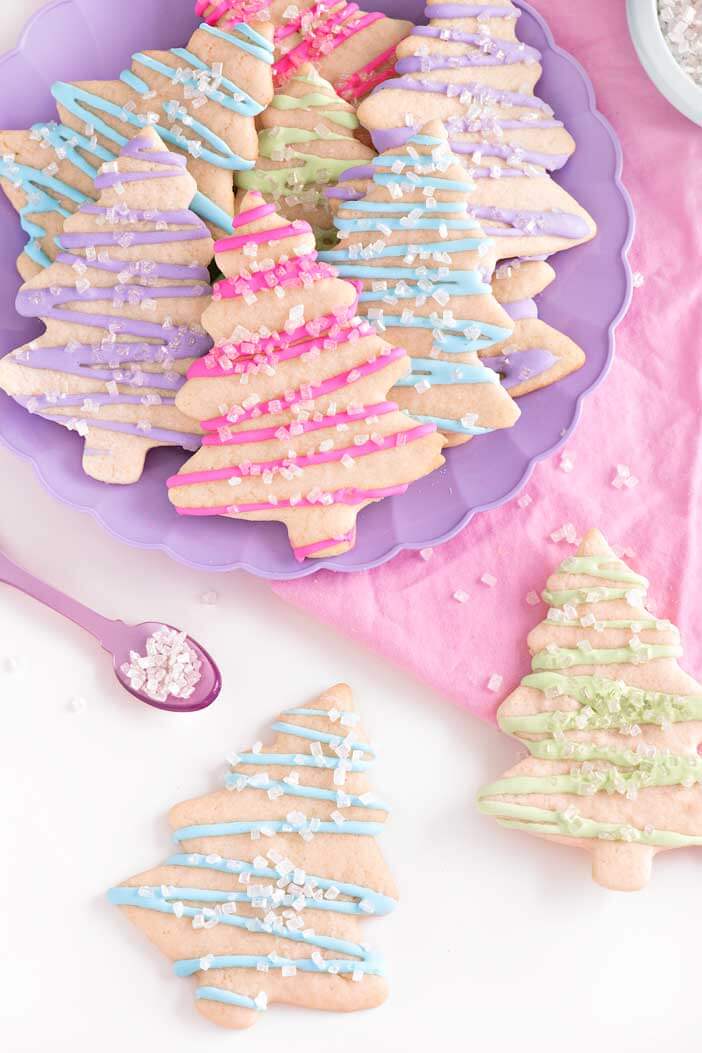 Every year I try to get an early start on the holidays, and every year they hit me smack in the face like an 18 wheeler filled with potatoes. (There is no significance to the potatoes…it was just the heaviest thing I could think of.)
I don't know how it happens, but it does.
There are just so many things to bake, foods to photograph, presents to buy and then wrap and holiday parties to attend. The other day, things were so crazy, I even forgot to eat. Just didn't do it.
You hear people say this all the time. "I was just so busy, I totally forgot to eat." And because I am constantly thinking about food, I was always like ummm, you are a liar. Food > everything.
But then it happened to me. Awkward.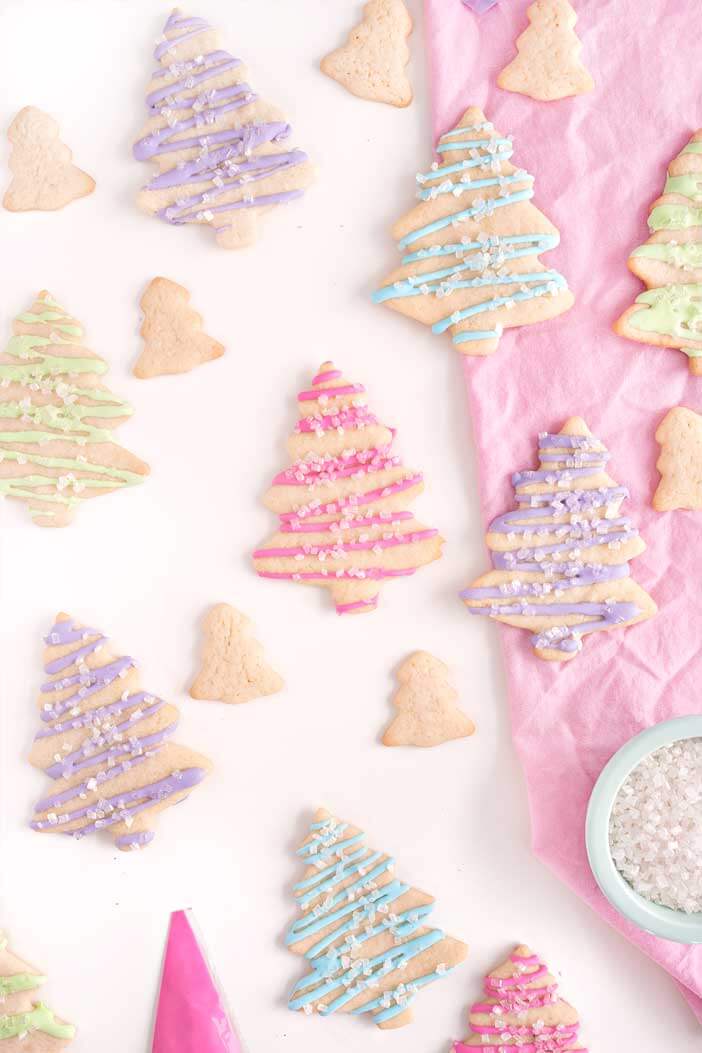 So if you are anything like me, and you don't even have enough time in the day to eat, but you still need to show up with some awesome baked good for the holiday party, I have a solution for you. Introducing the easiest holiday sugar cookies ever.
You do have to let them harden in the fridge for an hour or so – but that is plenty of time to wrap a few presents. And then, all you do is drizzle the icing and a few sprinkles and you are done. BAM. And, if you wanted to make things even easier…you can get yourself some pre-made royal icing. I promise I won't tell anyone!
*Royal Icing recipe adapted from Joy of Baking
BEST HOLIDAY SUGAR COOKIES
Ingredients
SUGAR COOKIES
3/4 cup unsalted butter, room temperature

1 cup sugar

2 eggs

2 teaspoons vanilla extract

2 1/2 cups flour, plus more for rolling

1 teaspoon baking powder

1/2 teaspoon salt
ROYAL ICING
2 cups powdered sugar

1 1/2 tablespoon meringue powder

1/4 cup + 2 tablespoons warm water

1/2 teaspoon vanilla extract

Food Coloring

Sprinkles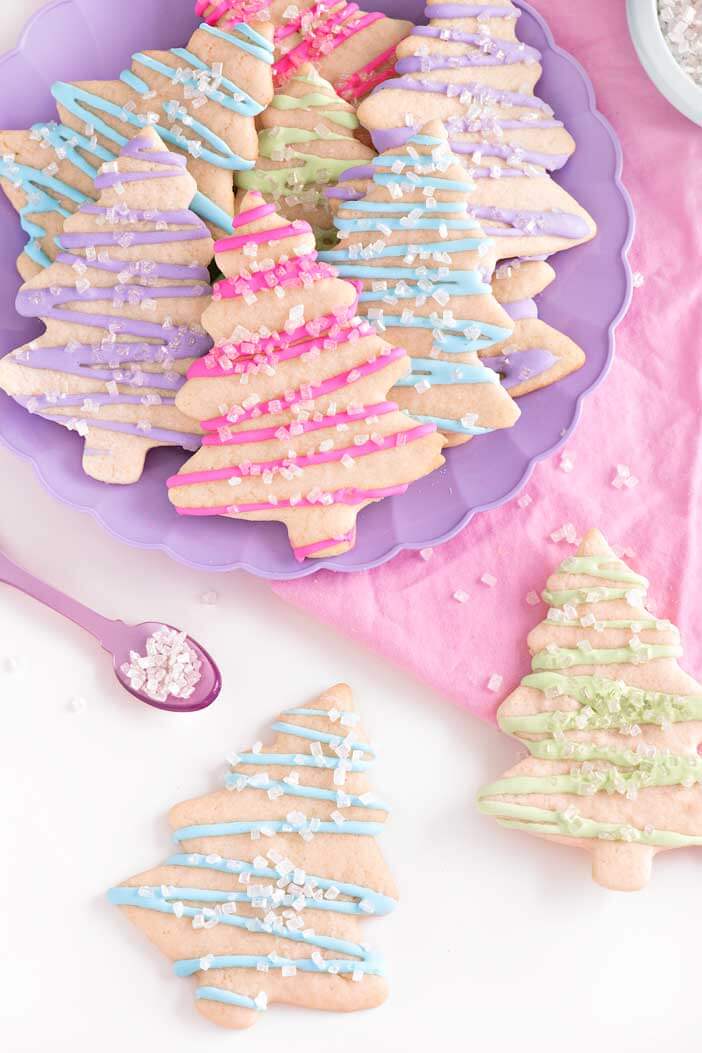 Instructions
SUGAR COOKIES
In a stand mixer fitted with a paddle attachment, cream butter and sugar together.

Add flour, baking powder and salt. Mix until just combined.

Cover with plastic wrap and chill in the fridge for at least one hour.

When the dough is chilled, preheat the oven to 400 degrees F and prepare a baking sheet with parchment paper.

On a floured surface, roll out the dough to 1/4" thick. Use the cookie cutter to cut out trees and place them on baking sheet.

Bake for 8 - 10 minutes. Place on a wire rack to cool.
ROYAL ICING
In a stand mixer with a whisk attachment, combine powdered sugar, meringue powder water and vanilla on a low speed.

Once combined, switch the mixer to high speed and let mix until stiff peaks form and mixture is glossy.

Divide into separate bowls and add a few drops of desired food colorings to each.

Place icing in a piping bag and cut off the tip.

Drizzle icing over the trees. Wait 1 minute before adding sprinkles.