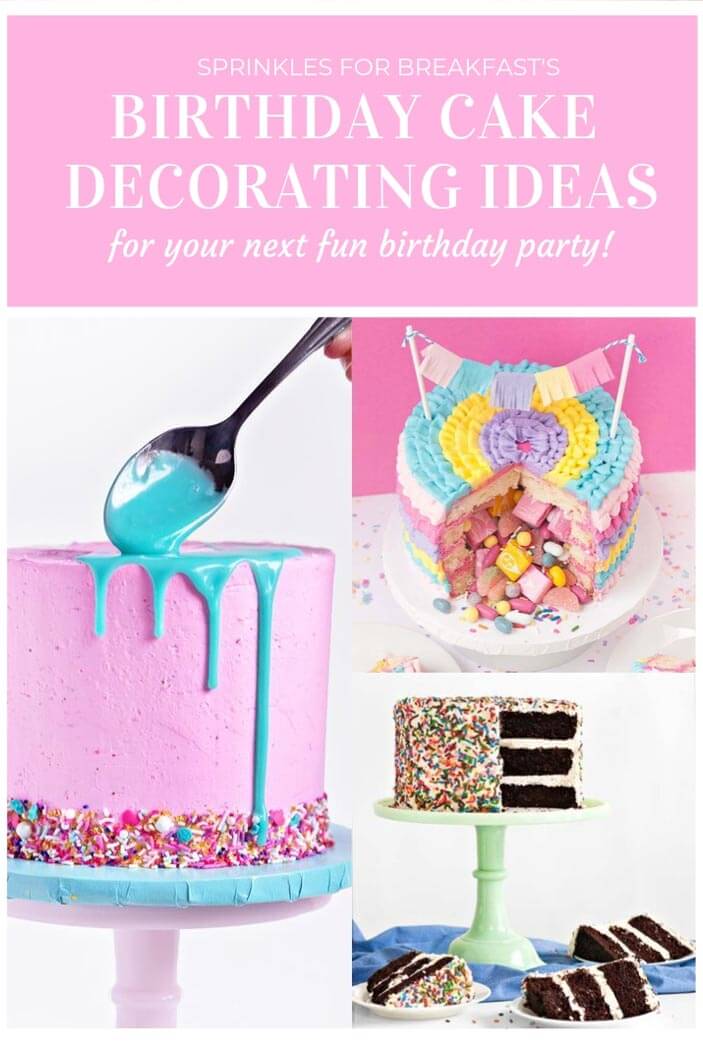 I've said it before on here, but I will say it again…the BEST part about a birthday is the CAKE. Hands down. No questions asked. Now I am not too picky when it comes to the flavor of the cake – chocolate, vanilla, carrot – any kind of cake will do. But I do think that a Birthday Cake should have some sort of celebratory look to it! (Sprinkles are always a good idea).
I just think presenting the birthday boy or girl with a fabulous cake really makes them feel special. So, if you are someone who likes to go that extra mile and make homemade birthday cakes, I have some fun and easy decorating ideas for you. And if you are new to cake baking, I have a whole post on how you can easily start baking cakes like a pro here! All of these cakes are simple to make and they all look (and taste) AWESOME.
And yes, there is a sprinkle theme here.
BEST BIRTHDAY CAKE DECORATING IDEAS
Fill it with their favorite candy!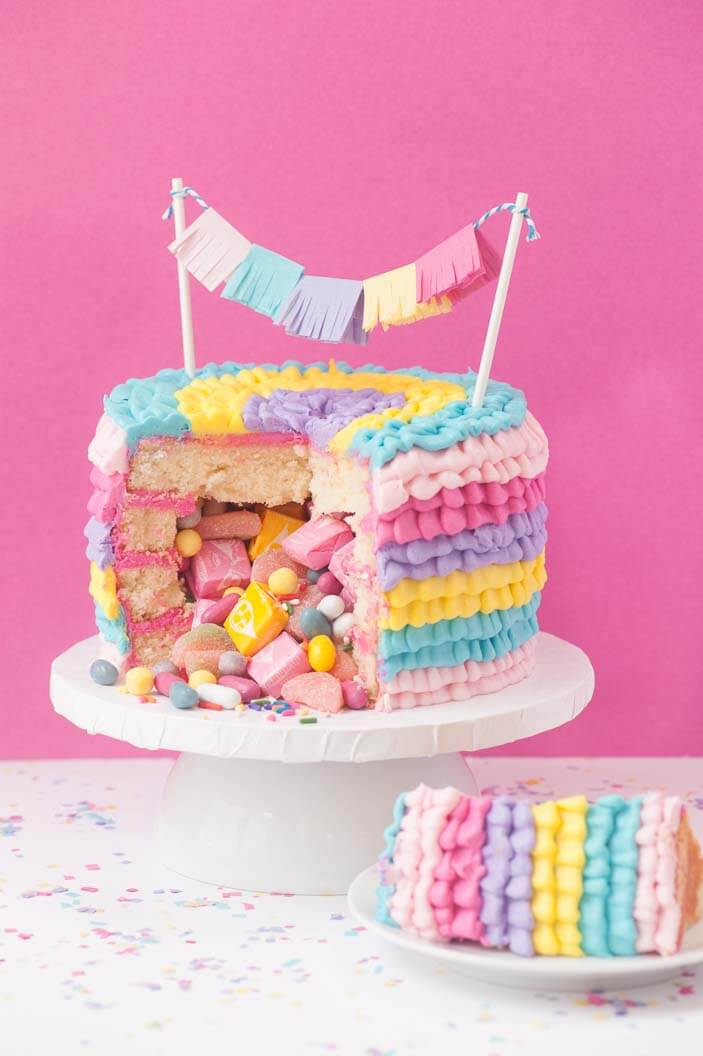 For those who love cookie dough more than the actual cookies.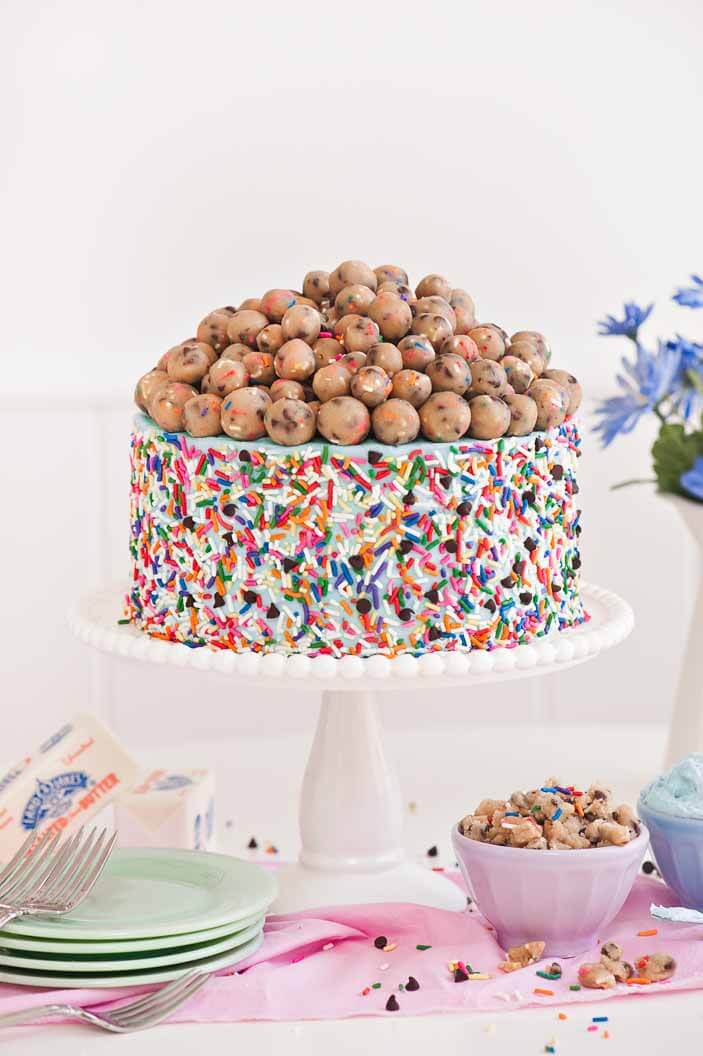 Can't really go wrong with chocolate and sprinkles!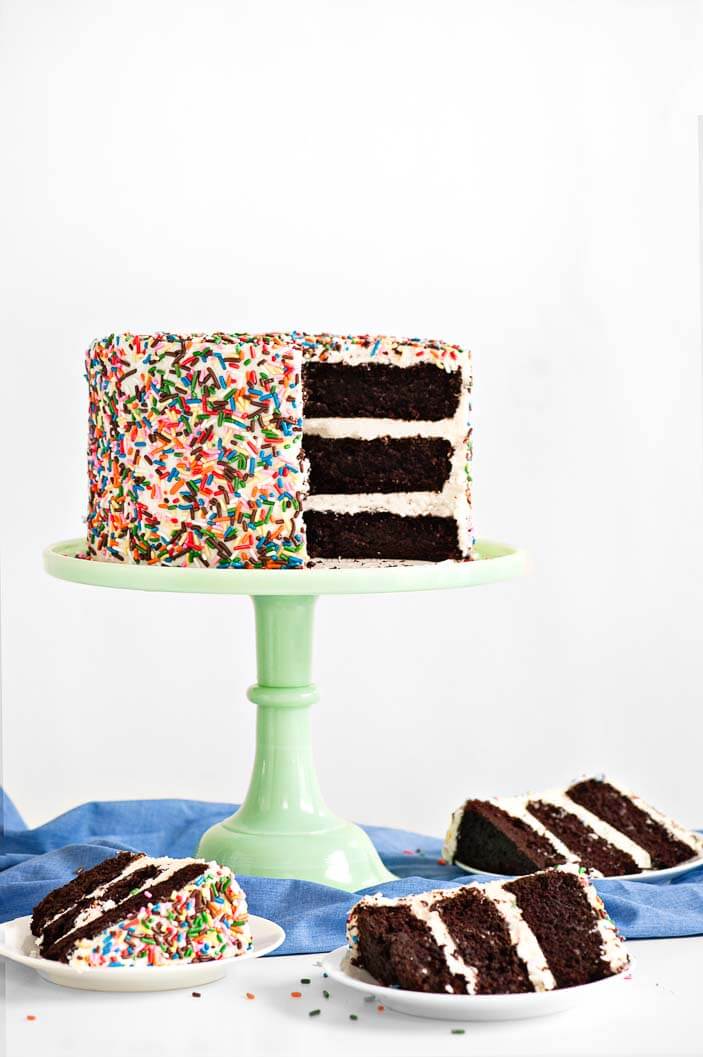 For the doughnut lover!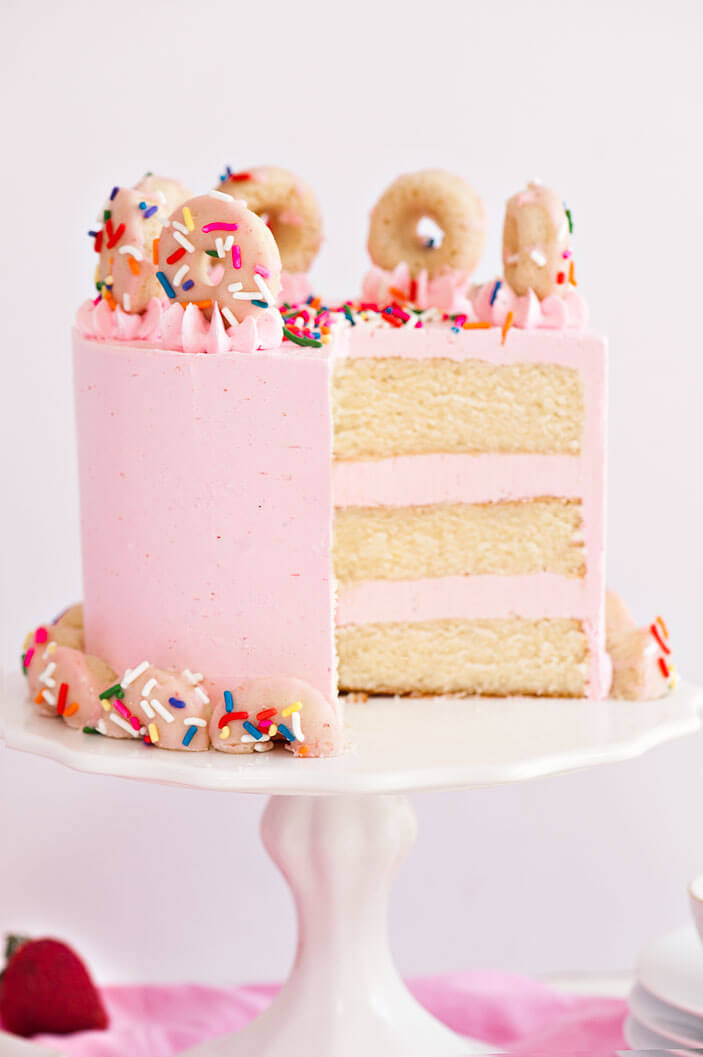 The easiest way to dress up a simple cake!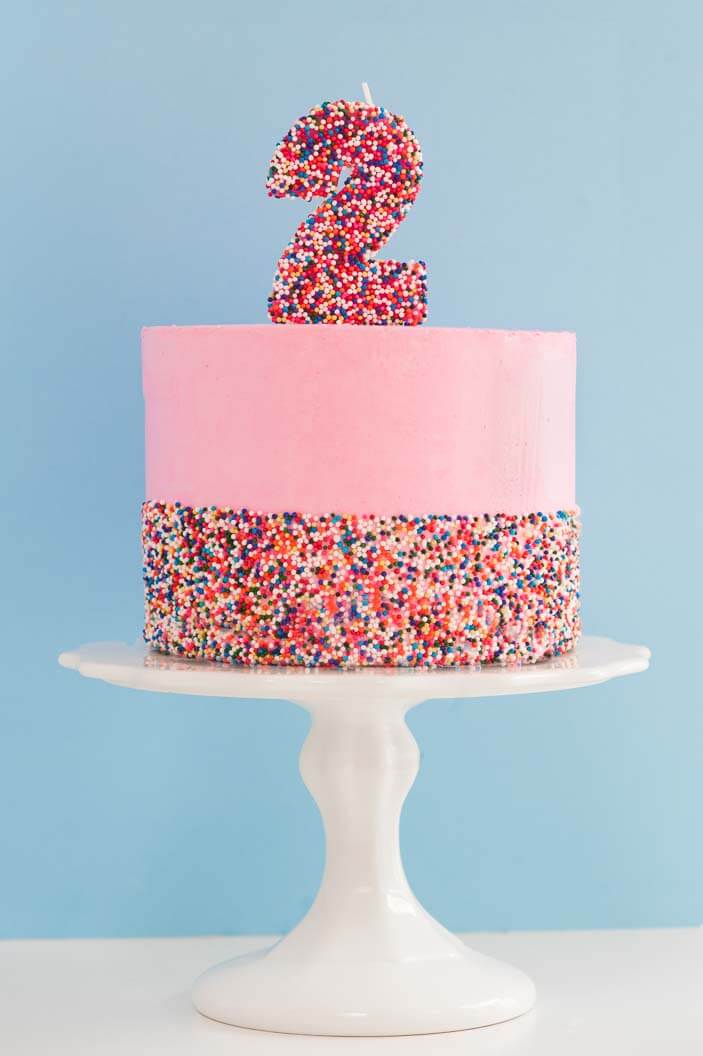 Inspired by Milk Bar's Famous Birthday Cake.
For the berry lovers out there.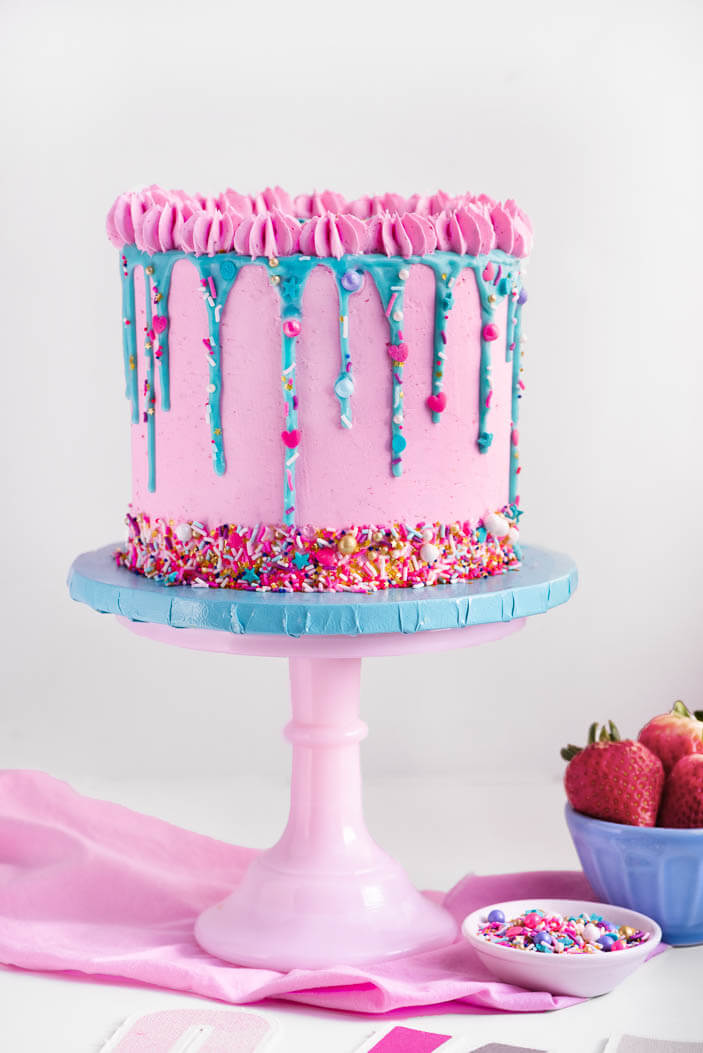 The sprinkles are actually in the frosting!
Now I know there are some people out there who don't like cake. (Although, I'm not going to lie, I still don't quite understand HOW that is possible…?) So I made a post about all the Best Alternatives For Birthday Cake for those of you who still want to make the birthday girl or boy feel special without the cake.