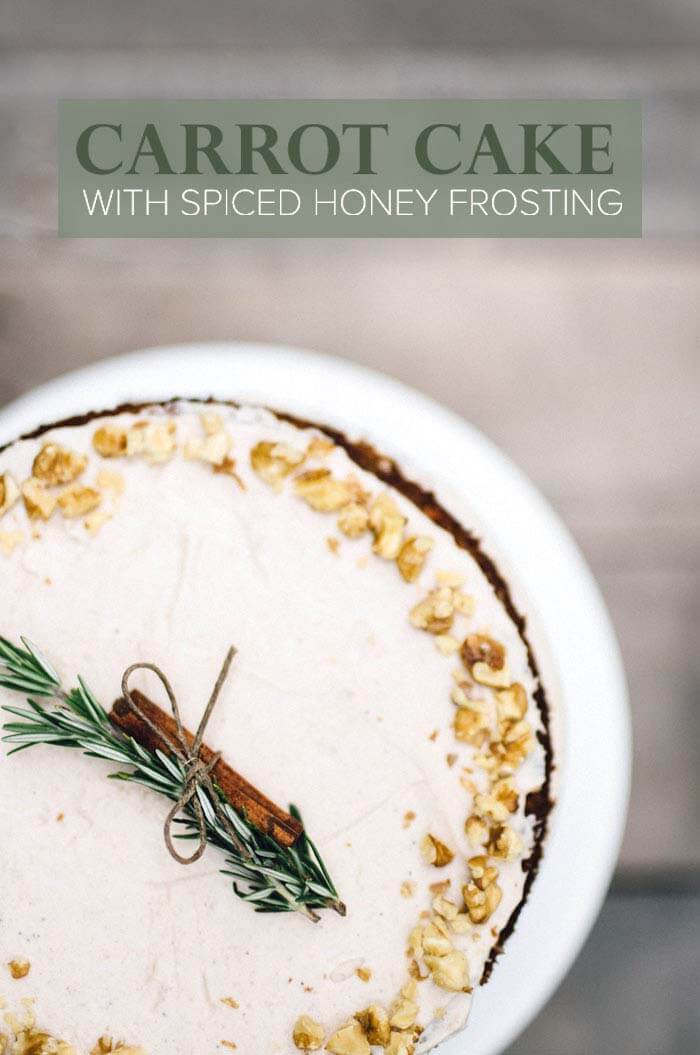 Now that Halloween is over, we have officially entered into the Holiday Season, or what I like to call Dinner Party Season. I know Thanksgiving is still a few weeks away, but it's never too early to start planning. This week, I teamed up with my friend Stephanie from Just West Designs to bring you a Winter Inspired Table Setting. Stephanie is a very talented photographer and designer – so I just provided the cake and let her do the rest (with a little help from Suite Paperie on the Place Cards and Flourish of Sacramento on the Flower Arrangements). If you ask me, I think she did a pretty amazing job – clean, simple, and absolutely beautiful!
Now let me tell you about this Carrot Cake – it is OFF THE CHAIN (people still say that right?) If you want to impress your dinner party guests – make this carrot cake. If you want to win the office holiday bakeoff – make this carrot cake. If you are having a bad day and need something to drown your sorrows in – make this carrot cake. I don't care what excuse you come up with, just find one, and make it.
CARROT CAKE WITH SPICED HONEY FROSTING
Ingredients
CARROT CAKE
2 cups flour

2 teaspoons baking powder

1 1/2 teaspoons baking soda

2 1/2 teaspoons cinnamon

1 teaspoon nutmeg

1 teaspoon ginger

1 teaspoon allspice

4 eggs

2 cups sugar

1 1/2 cups vegetable oil

2 cups grated raw carrots

1 (14 oz.) can crushed pineapple, drained

1/2 cup shredded coconut

1/4 cup walnuts (optional)
SPICED HONEY FROSTING
1 cup unsalted butter, room temperature

12 oz. cream cheese

2 lbs. powdered sugar

2 teaspoons vanilla extract

1/4 cup honey

1 teaspoon cinnamon

1/2 teaspoon nutmeg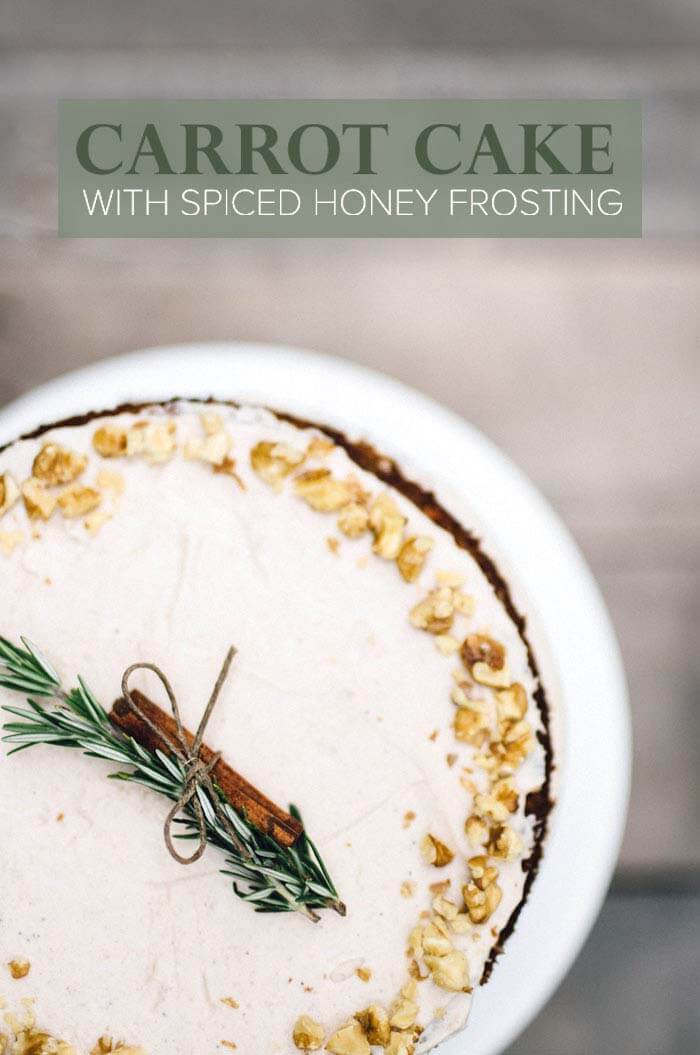 Instructions
For the cake:
Preheat the oven to 350 degrees and prepare three 8" cake pans.

In a medium bowl, combine flour, baking powder, baking soda, and spices. Set aside.

In a large bowl, beat eggs with a wire whisk.

Add sugar and oil and whisk until combined.

Mix in flour mixture and stir until combined.

Fold in carrots, pineapple, coconut and nuts.

Divide the batter between the three pans.

Bake for 35-40 minutes, or until a toothpick comes out clean.

Set on wire rack until completely cool.
For the frosting:
In a stand mixer fitted with a whisk attachment, beat butter and cream cheese on high speed until light and fluffy.

Slowly add powdered sugar. Mix until combined.

Add vanilla, honey, cinnamon, and nutmeg. Mix until combined.
Notes