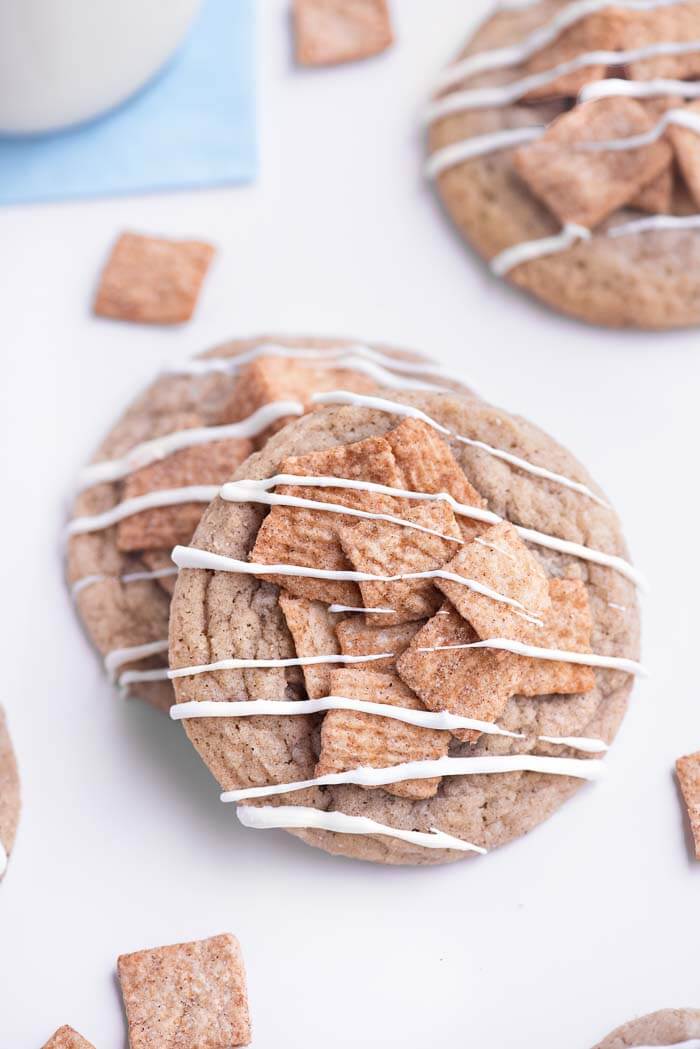 What makes the best cookie?
Is it the soft and chewy texture? Is it the perfect amount of chocolate chips in the batter? Or is it the overall balance of flavors melded together in one blissful bite?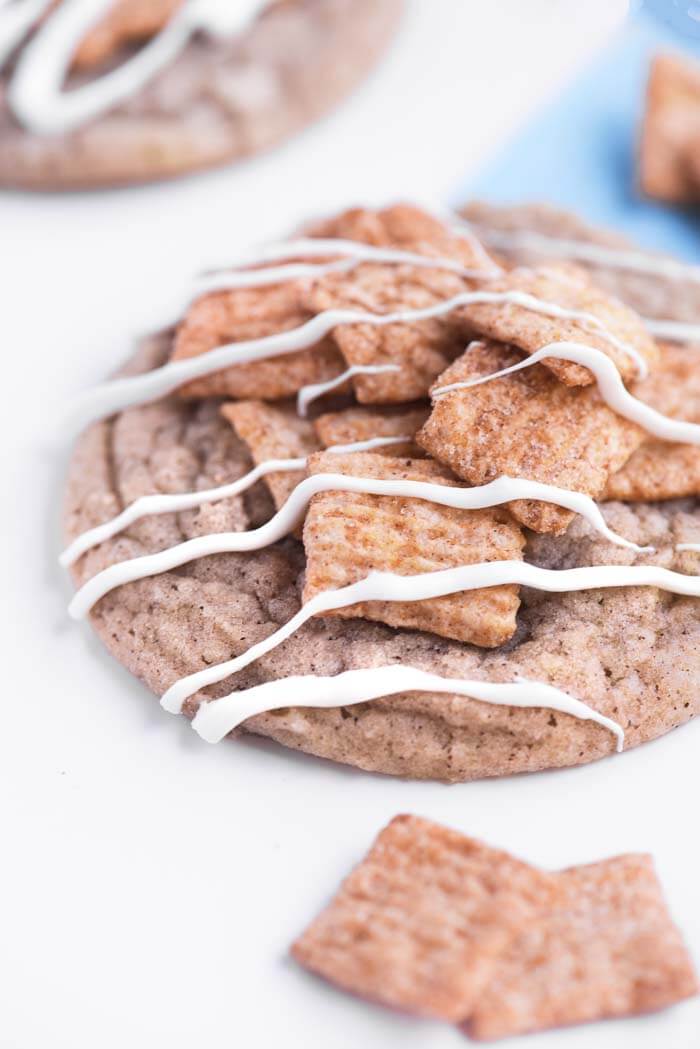 Everyone has their own idea on what the "best cookie" should look like. And factors like upbringing, culture, and dietary restrictions make it impossible for us to come up with one unified answer.
But I think that is totally ok. Everyone is allowed to have their own opinions on what a good cookie and a bad cookie should look like. And as we all grow up and change courses in our own lives, our own individual answers to this question change.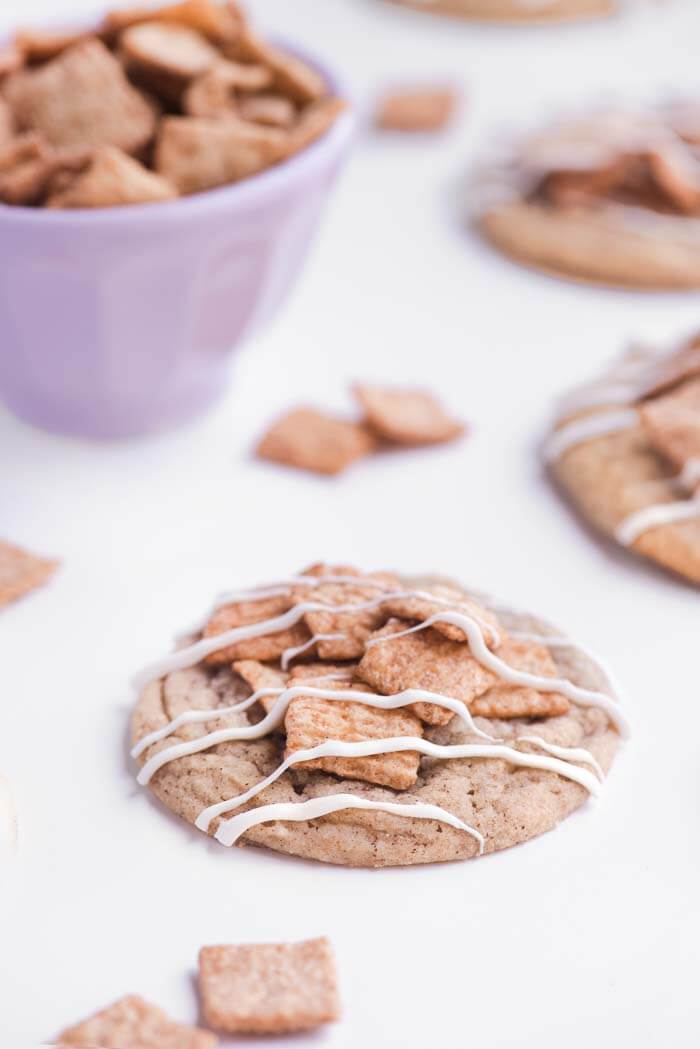 This week, this Cinnamon Toast Crunch Cookie is my newest version of the "best cookie". I took a soft sugar cookie recipe and turned it into a cinnamon lover's dream. The cookie itself has that ideal soft and chewy texture and the added cereal on top gives it some amazing crunch. Add a little white chocolate drizzle and these guys are gold!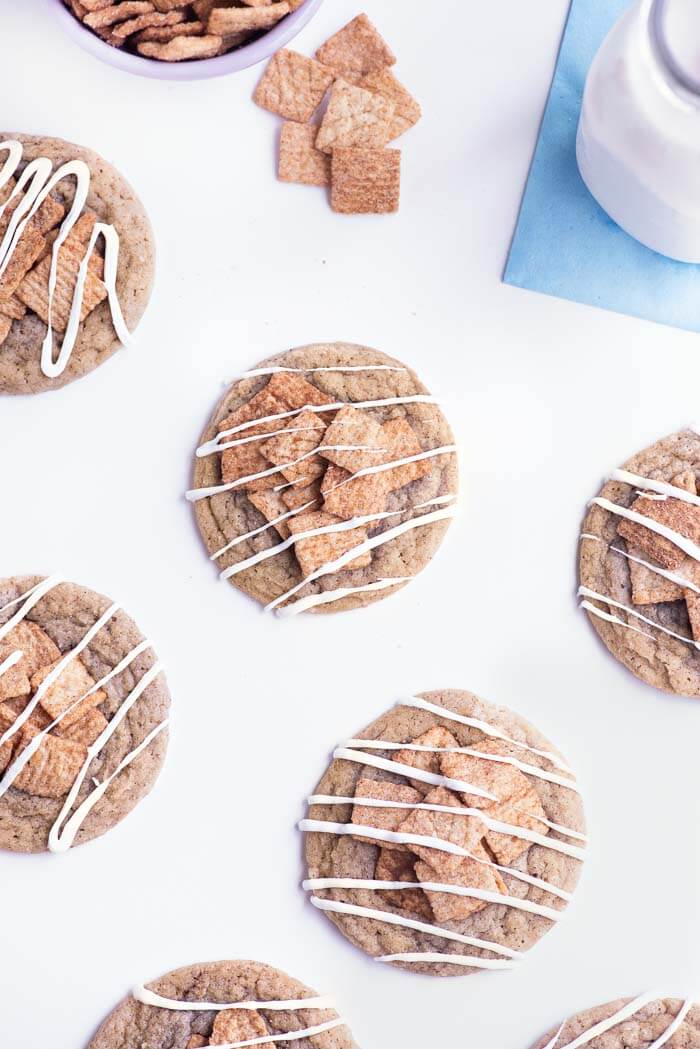 So if you are a fan of Cinnamon Toast Crunch, a traditional snickerdoodle, or basically anything with cinnamon in it, these are going to be your new go to cookies! And if anyone has suggestions for next week's "best cookie" let me know in the comments!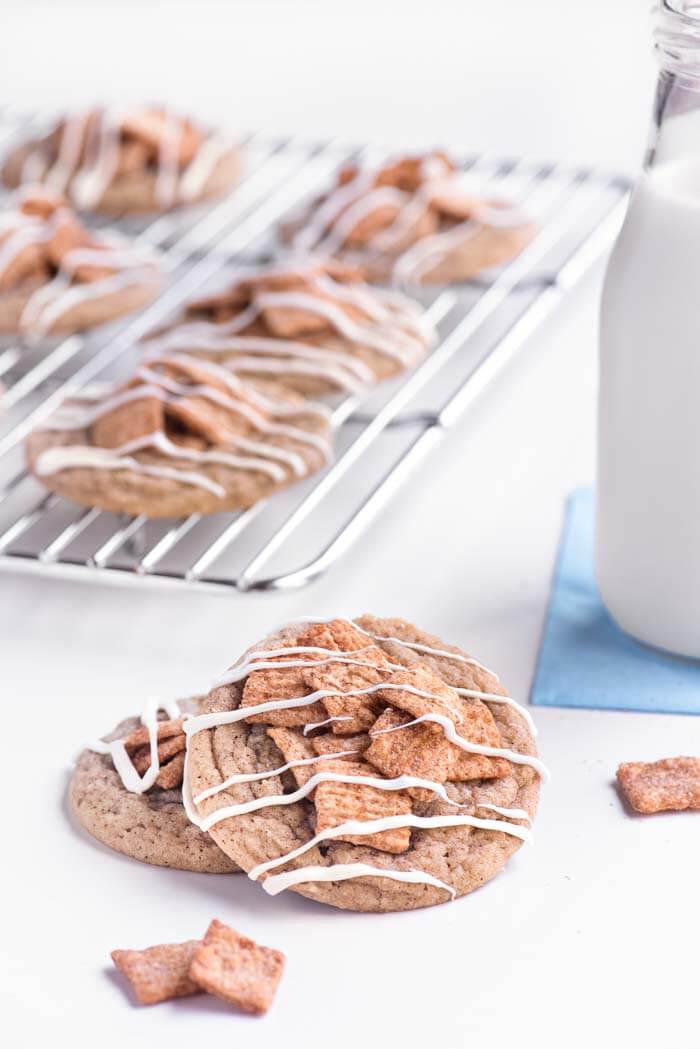 CINNAMON TOAST CRUNCH COOKIES
Ingredients
12 tablespoons (170g) unsalted butter, melted

1 cup (200g) sugar

1 egg + 1 egg yolk

1 1/2 teaspoons vanilla extract

1 3/4 cups + 2 tablespoons (234g) flour

2 teaspoons cinnamon

3/4 teaspoon baking soda

1/4 teaspoon salt

Cinnamon Toast Crunch

1/2 cup white melting chocolate, melted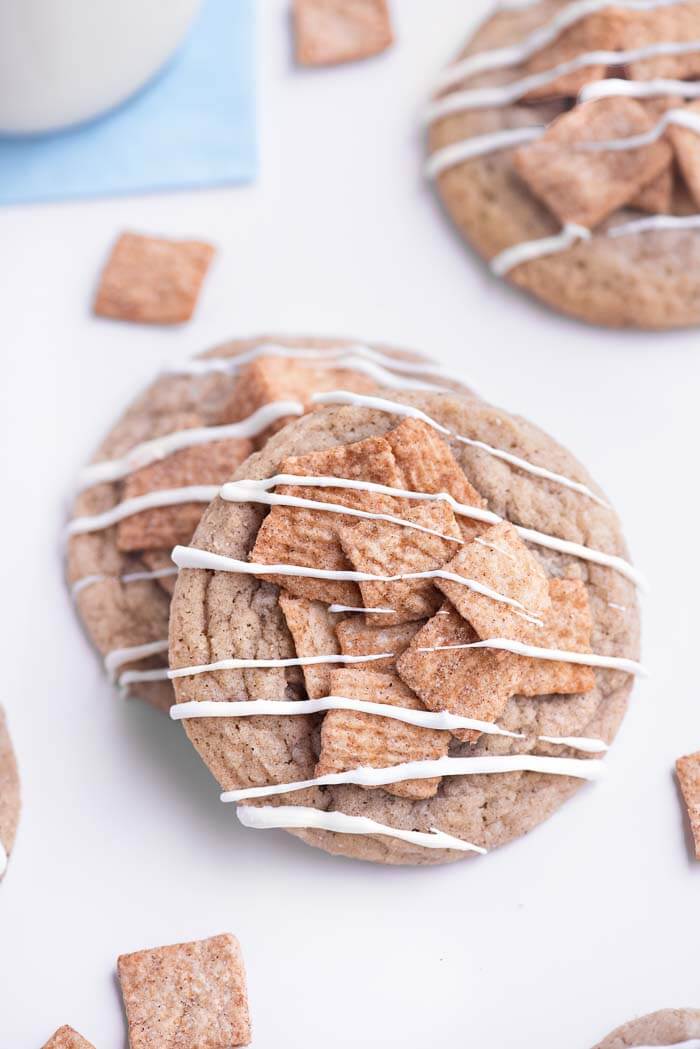 Instructions
Preheat the oven to 350 degrees and prepare a baking sheet with parchment.

Melt butter and set aside to cool.

In a medium bowl, whisk together dry ingredients. Set aside.

In a stand mixer set with a paddle attachment, combine cooled butter and sugar. Mix until combined.

Add egg, egg yolk and vanilla extract. Mix until combined.

Add dry ingredients. Mix until just combined.

Using a small cookie scoop, scoop out dough (about 1 tablespoon) and place on the baking sheet.

Arrange about 6 cookie dough balls to one baking sheet.

Place in the oven for 10 minutes.

Pull baking sheet out of the oven and add about 1 tablespoon of Cinnamon Toast Crunch cereal to the middle of each cookie. Press the cereal lightly into the cookie.

Place back in the oven and cook for another 2-3 minutes.

Take out baking sheet and leave cookies on the sheet to cool.

Once they are cooled, drizzle a little white chocolate over each cookie.