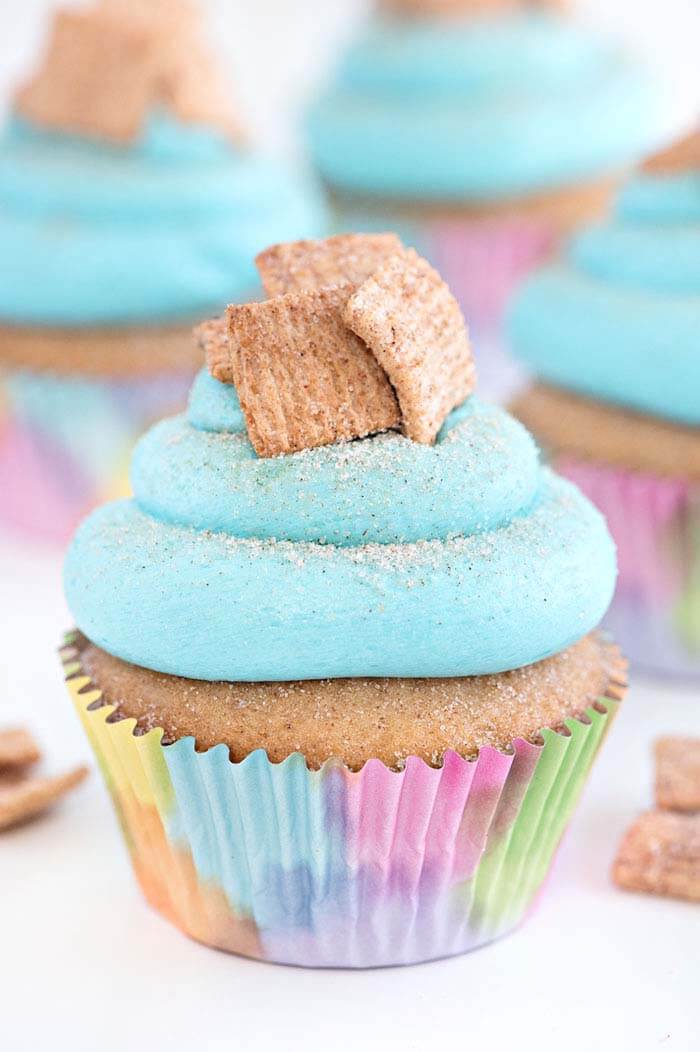 Today is a very special day. On top of giving you the recipe for these very delicious Cinnamon Toast Crunch cupcakes, I am also going to share with you a few secrets on how to be successful in online dating. I have been online dating on and off for about 5 years. I have used almost every app possible, and some are better than others. But at the core, they are all pretty much the same. I guess you could say I am somewhat of an online dating expert.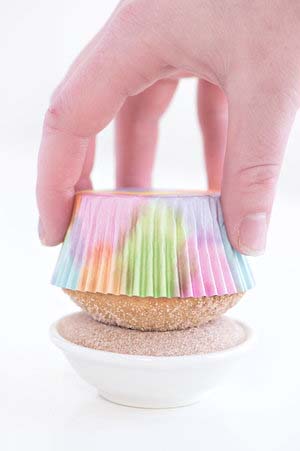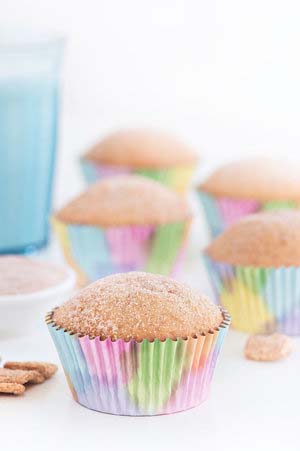 Unfortunately, today's guide is only for men, because let's be real, if I knew how to be successful as a woman I would already have a boyfriend and not be complaining about my terrible dates. So if you know a guy looking to get into the online dating world, or one that is already in it – pass along this guide. It will help a lot of women out there.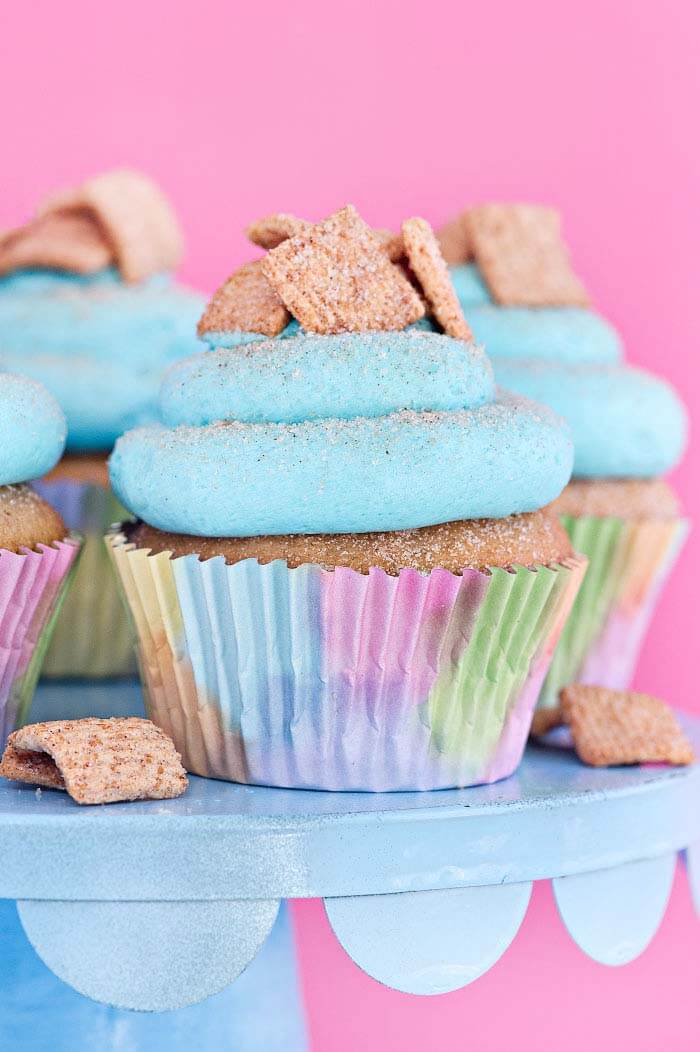 So here we go. How to Kill It in the Online Dating World. (I realize that most of these may seem like common sense….but in my experience, boys are sometimes lacking in that department).
THE PROFILE
The Photos: Please make it clear who you are – I am not trying to play detective while swiping. Have multiple photos but also limit the group photos and the far away shots. It's really great that you like your blurry windsurfing photo taken from 2 miles away…but I need to be able to see your face – at least once.
Shirtless Mirror Selfies: Just no. SO MUCH NO.
Children: If you have children, that is fine. But make that clear. And if there are children in your photos, make sure it is clear they are not yours. I'm not trying to guess whether or not I'm going to be a step-mom.
Info: Just tell us how tall you are. I know it sounds shallow…but my roommate is 6 feet tall and this kind of information is important.
Animals: This is the most important one. If you really want to maximize your profile potential, make sure you have some kind of animal in your pictures. I strongly suggest a dog (even if it's not yours), but baby goats, and teacup pigs are also fan favorites.
THE MESSAGES
Sexual References: C'mon. Your mom taught you better than that. For more information, please refer to Number 2 above.
Bodily Functions: I am not sure why boys do this…but they do. And often. While it may be fine to talk about those kind of things with your bros, girls are NOT INTO IT. So stop doing it.
Emojis: Be cautious with these. I'm not saying you can't use them, but over using them is not a good look. You don't want to miss out on finding your soulmate over a crying cat emoji.
Keep your matches straight: If you are talking to multiple girls on an app at once, that is fine. Girls are doing the same thing. But know who you are talking to before you message them. For example, after two weeks of talking, don't message me "Hey You! How's Chicago going?" when I haven't been to Chicago or spoken of Chicago in 5 years.
The Copy and Paste Message: A lot of people have different opinions on this, but I think it's fine. Just make sure it works for everyone. One time a boy messaged me "Hello gorgeous. Those are some beautiful green eyes you have there". Spoiler alert…I don't have green eyes.
Like I said, most of these are common sense. But you can make your profile a SUPER PROFILE if you make sure you follow them all.
Ok that is all for now. Hopefully one day I can write a guide for girls on here. Stay tuned. Also, these cupcakes are to die for. Make them. Eat them. Enjoy them.
CINNAMON TOAST CRUNCH CUPCAKES
Ingredients
TOPPING
2 tablespoons sugar

1/4 teaspoon cinnamon

Cinnamon Toast Crunch Cereal
CINNAMON CUPCAKES
3 cups cake flour

1 3/4 cups sugar

1 tablespoon + 1 teaspoon baking powder

2 teaspoons cinnamon

3/4 cups unsalted butter, room temperature

1 cup whole milk

3 eggs

1 tablespoon vanilla extract
CREAM CHEESE FROSTING
1/2 cup salted butter, firm but not cold (if using unsalted add 1/8 tsp salt)

6 oz cream cheese, cold (I recommend using Philadelphia brand in this recipe)

1/2 teaspoon vanilla extract

3 1/2 cups powdered sugar

Blue food coloring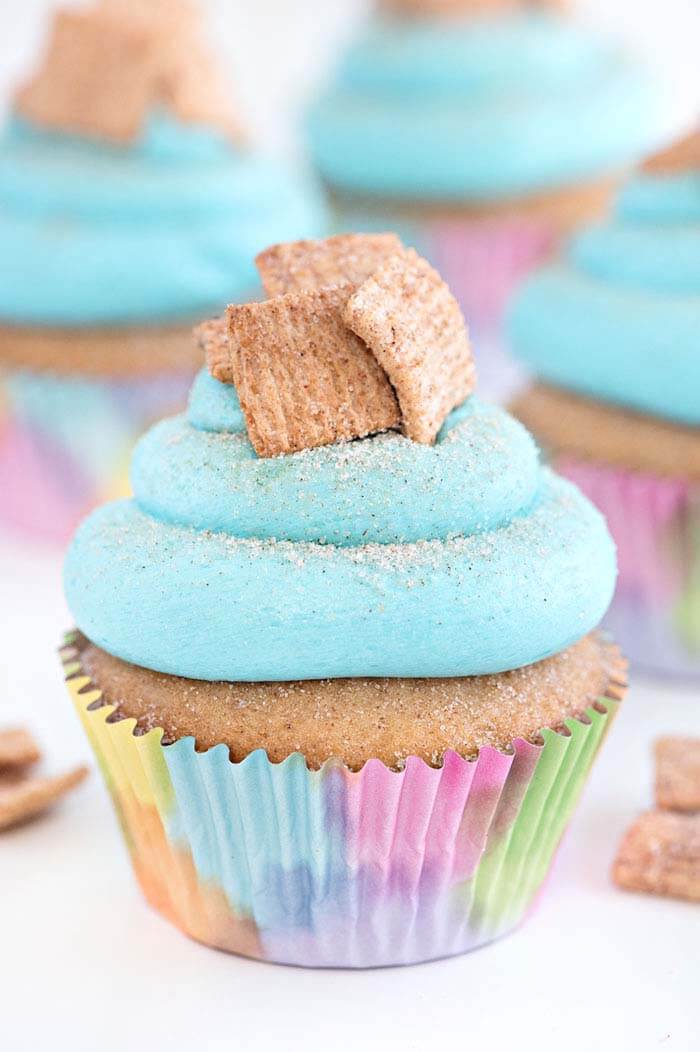 Instructions
FOR THE TOPPING:
Combine sugar and cinnamon in a small bowl. Set aside.
FOR THE CUPCAKES:
Preheat oven to 350 degrees. Line cupcake pan with cupcake liners.

In a bowl with an electric mixer fitted with a paddle attachment, combine flour, sugar, baking powder and cinnamon on a low speed.

Add butter and milk. Mix on a low speed until just combined. Increase to medium speed and mix for 1-2 minutes.

Scrape down the sides of the bowl and add eggs and vanilla extract. Beat on medium speed until it is just combined.

Using a medium ice cream scoop, scoop batter into cupcake liners.

Bake for 16-18 minutes, or until wooden toothpick comes out clean.

Using a fork or a offset spatula, take cupcakes out of the pan.

While they are still warm, dunk the cupcake into the cinnamon sugar topping. Set aside to cool.
FOR THE FROSTING:
Using a stand mixer with a whisk attachment, whip together butter and cream cheese on high speed until pale and fluffy.

Mix in vanilla extract. Add powdered sugar and beat until smooth, light and fluffy.

Add a few drops of blue food coloring. Mix until combined.

Frost cupcakes. Sprinkle with cinnamon sugar topping and add Cinnamon Toast Crunch on top.