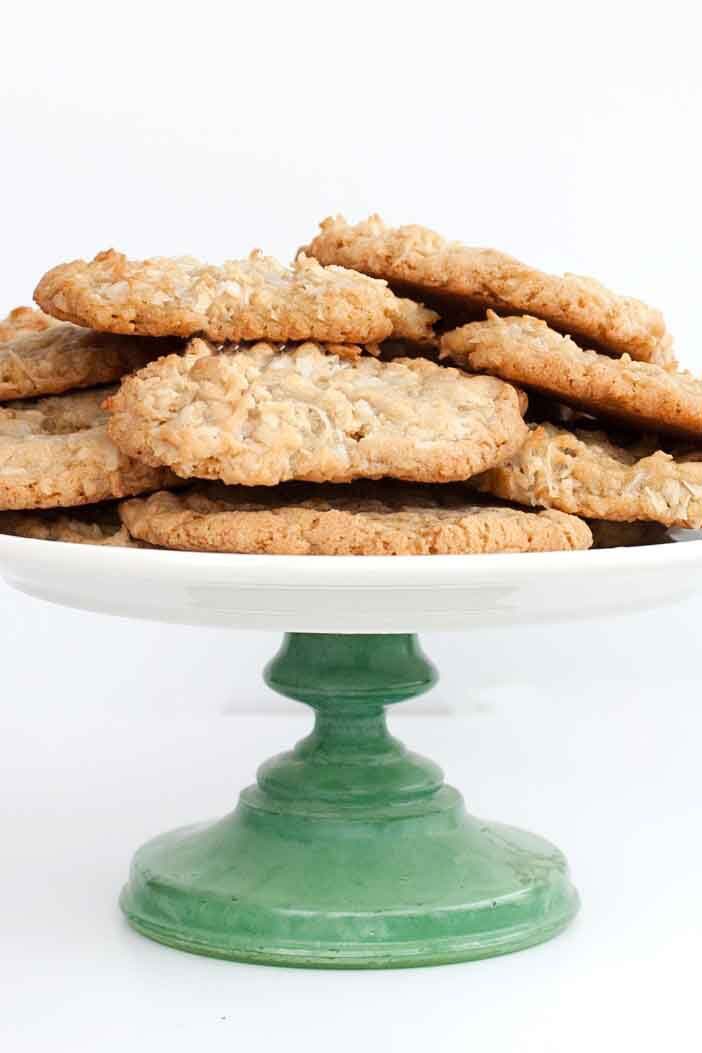 These cookies come from a Martha Stewart costume circa 2007. Obviously, I could not be Martha without bringing some baked goodness, so I found this simple coconut recipe and went to work. I stacked the cookies onto a plate, secured them with hot glue (it was a prop for my costume after all), and brought the extras for friends to enjoy. Everyone really liked the cookies, but I knew they were something special when the boys were picking the hot glue off the prop cookies so they could eat them. The equal parts butter, sugar and brown sugar create an amazing sugar cookie taste and it's taken a step further with the sweetened coconut flakes. If you make these cookies, you are going to be very happy. My only suggestion – even if you are using these cookies as a prop, skip the hot glue.
This is me and my friends going to the party. You can see I am carrying the plate of cookies and that my friends are the craziest/the best.
COCONUT COOKIES
Ingredients
1 cup unsalted butter

1 cup sugar

1 cup brown sugar

2 eggs

2 teaspoons vanilla extract

2 1/2 cups flour

1 teaspoon baking soda

1/2 teaspoon salt

3 cups Baker's sweetened flaked coconut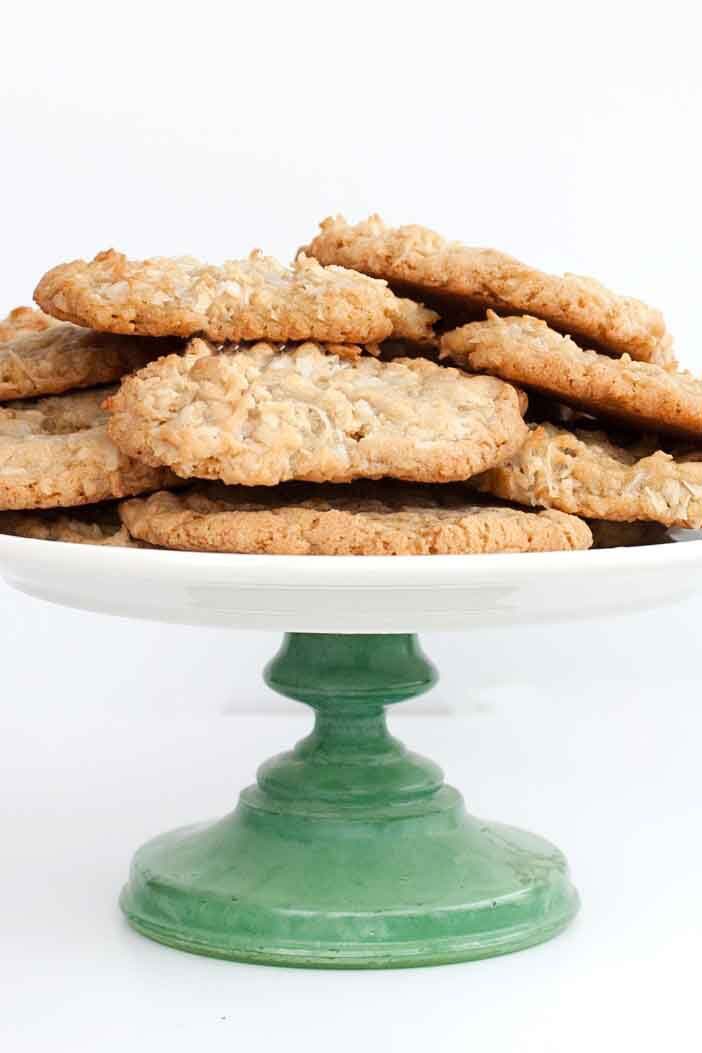 Instructions
Preheat oven to 350 degrees.

Whisk dry ingredients in a medium bowl and set aside.

In a bowl of an electric mixer fitted with the paddle attachment combine the butter with both sugars; beat on medium speed until light and fluffy.

Reduce speed and add eggs and vanilla extract until just combined.

Add flour mixture and mix until just combined.

Place balls of dough about 1/4 a cup in size on a lined baking sheet and bake for 10-12 minutes. They should look a little underdone in the center. Let them sit on the baking sheet until they are cool.