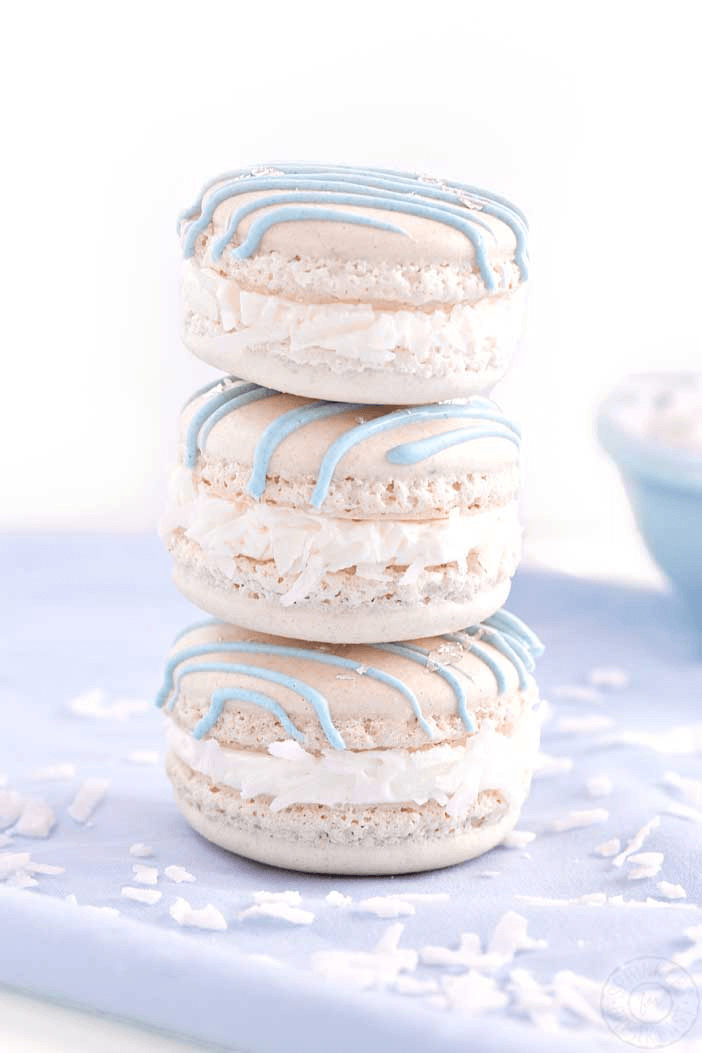 I have a secret to tell you…French macarons are NOT THAT HARD to make. I know. It sounds crazy. You have probably heard a million times that they are super difficult to perfect, and there are so many ways they can go wrong. But I am here to tell you…you got this.
And just so you are not super hard on yourself, I want you to know that even the most PROFESSIONAL macaron bakers are never able to get a batch 100% perfect. No matter what you do, there is always one or two shells that just don't like to cooperate. The good news is, even if they are a little wonky, they still taste good.
Today's macarons were inspired by a Sprinkles for Breakfast reader. Late last year, Virgil emailed telling me that he was recently diagnosed with mesothelioma. He was trying to get the word out about cancer awareness and was wondering if I could share a link to mesothelioma.net to help patients with his same diagnosis find the necessary resources. I told him that I thought this was an amazing idea. When my mom was diagnosed with lung cancer, we were totally in the dark. We found it very helpful to have good information to help us through the entire process.
The original idea was to share his story along with some Angel Macarons. But, as Virgil knows, sometimes things do not go as planned. It turned out my macs looked a lot more like "Moon Bats" than anything resembling an angel. You can see the fail on my Instagram below…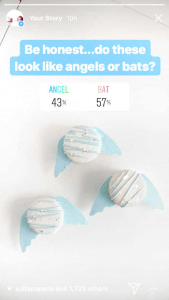 But, we regrouped and turned them into coconut macarons instead! So if you are any kind of coconut lover, these are the perfect way to start your macaron journey!
So thank you Virgil for taking your own experience and using it to try to help others! If you want to know more about his battle with mesothelioma, you can find it here.
COCONUT MACARONS
Ingredients
MACARON SHELLS
1 1/2 cups powdered sugar (187g)

1 cup + 2 tbs almond flour (108g)

3 eggs whites (about 120g)

1/2 cup sugar (50g)

6 oz blue melting chocolate

Silver leaf
COCONUT FILLING
1/2 cup salted butter (113g)

1 3/4 cup powdered sugar (225g)

1/2 tsp milk

1/2 teaspoon coconut extract

1/2 cup shredded coconut (50g)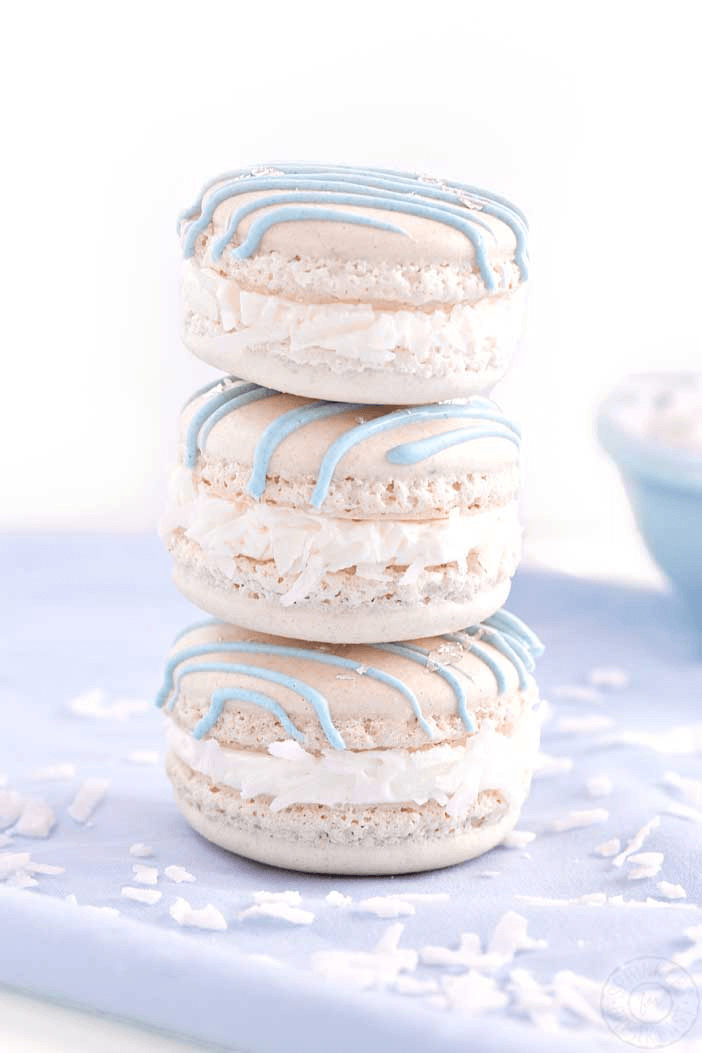 Instructions
MACARON SHELLS
Preheat oven to 325 degrees. Prepare a pipping bag with a round tip with about a 1/4" opening (Ateco #804 is what I use) and a baking sheet lined with parchment paper.

In a medium bowl, sift almond flour and powdered sugar together. Set aside.

In a stand mixer with a whisk attachment, beat egg whites on high speed until they form soft peaks.

Lower the mixer's speed to medium and add sugar. Put mixer back on the highest speed and beat until they form stiff peaks.

With the mixer still on high speed, add white food coloring a few drops at a time until you get desired color.

Take bowl off of mixer and add almond flour/sugar mixture. Using a rubber spatula, aggressively fold in dry ingredients until the batter starts to loosen and becomes a little runny. To test if the batter is ready, lift a small amount of batter from the bowl and drop it back into the batter. If it does nothing, keep mixing. If it slowly melts back into the batter after 20-30 seconds, it is ready.

Put batter (about 1/3 of the mixture) into prepared pipping bag and cover the rest of the batter with saran wrap.

Pipe 1 1/2" circles on prepared baking sheet and firmly tap the bottom of the tray so the batter flattens out. Repeat with remaining batter.

Let them rest for 30-45 minutes until they form a skin. Bake for 10-12 minutes, or until they are set.

Peel macarons off parchment paper and pair them according to size.

Melt blue chocolate according to direction on the package.

Place in a piping bag and use scissors to cut a small hole at the tip.

Drizzle chocolate over the macaron shells.

Use a tweezer to place small pieces of foil on melted chocolate and shell.
COCONUT FILLING
In a stand mixer with a whisk attachment, cream butter until it is soft and smooth.

Add powdered sugar, milk, and coconut extract and mix until light and fluffy.

Place shredded coconut in a small bowl and set aside.

Using a piping bag with a round tip (wilton tip #6 or #7 should work) pipe a spiral on one half of a pair of cookies.

Sandwich the cookie pair together and then cover the exposed buttercream with the shredded coconut.