*Make sure your flour is heat-treated before eating raw cookie dough. You can see how to do that HERE.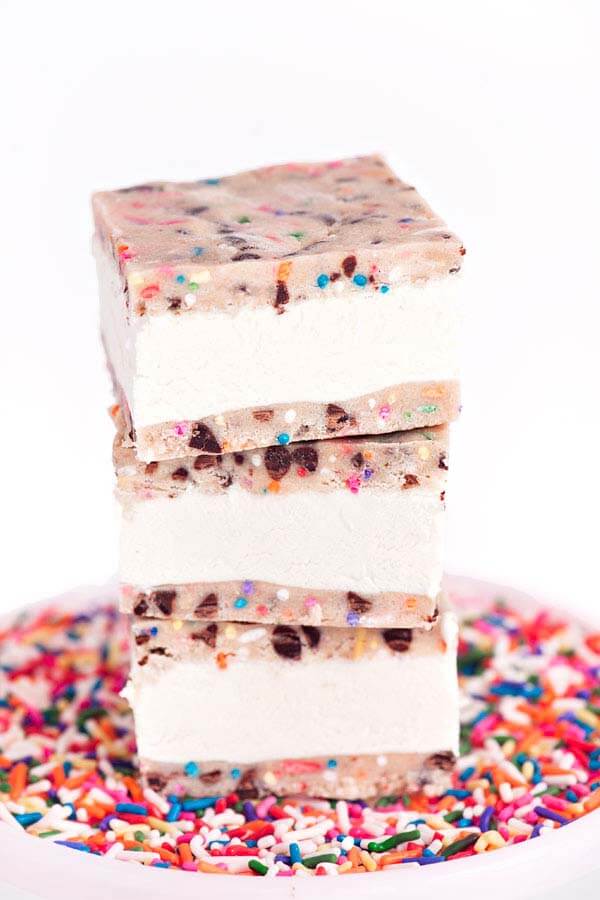 So we all know 2016 wasn't great. But now that 2017 is officially here, we should work on leaving the past behind us and looking forward. And what better way to start the new year than with Confetti Cookie Dough Ice Cream Sandwiches, am I right?
These bad boys were inspired by the Confetti Cookie Dough Cake I made a couple months back. Everyone loved it so much, I decided to see what other cookie dough goodness I could come up with.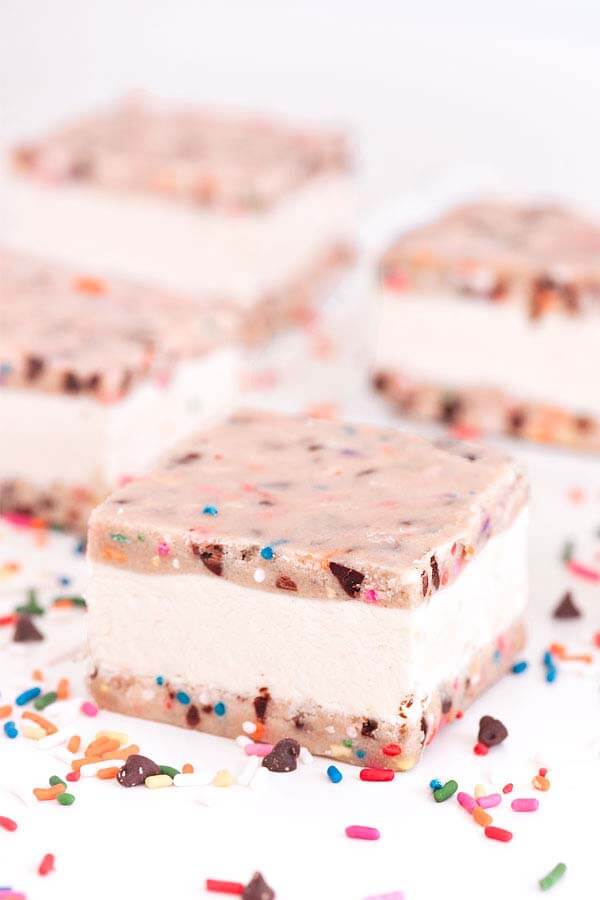 If you are anything like me and you like the cookie dough better than the cookies themselves, you are going to love these. Homemade vanilla ice cream sandwiched between the most perfect confetti cookie dough. Pretty much the perfect way to start the new year. Happy 2017 everyone!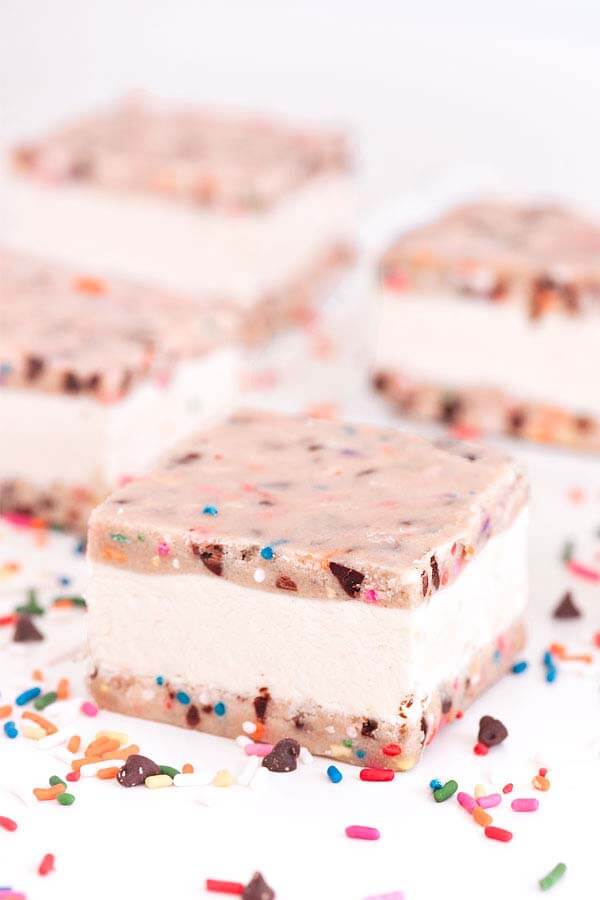 CONFETTI COOKIE DOUGH ICE CREAM SANDWICHES
Ingredients
ICE CREAM
1 can (14 oz.) sweetened condensed milk

2 cups cold heavy cream

1 tablespoon pure vanilla extract
COOKIE DOUGH
2 cups flour

3/4 teaspoon salt

1 cup unsalted butter, room temperature

1 cup sugar

1/2 cup brown sugar

2 teaspoons vanilla extract

3/4 cups mini chocolate chips

3/4 cup sprinkles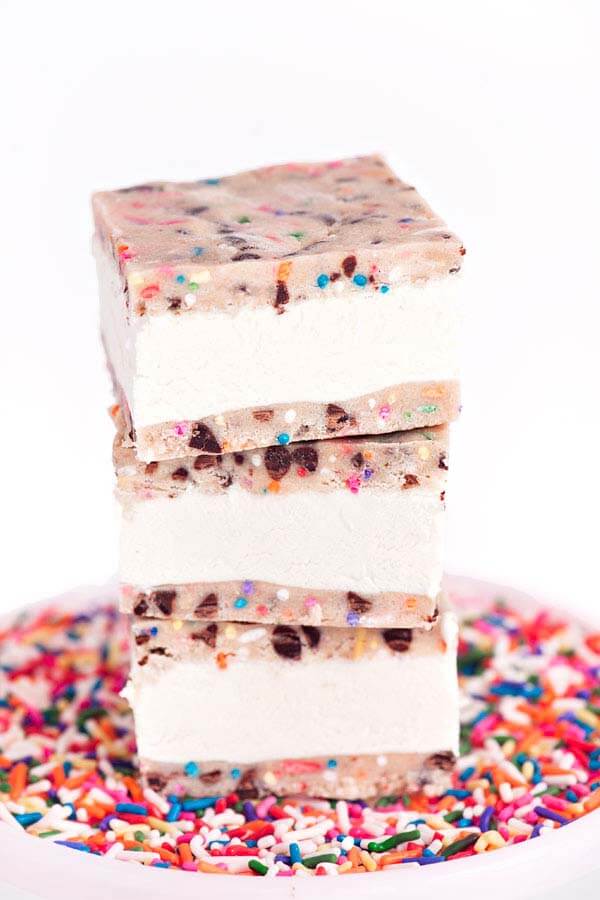 Instructions
FOR THE COOKIE DOUGH:
Prepare an 8 x 8" pan with parchment.

In a mixer fitted with a paddle attachment, combine butter and sugars until light and fluffy.

Add flour and salt. Mix until combined.

Stir in mini chocolate chips and sprinkles.
FOR THE ICE CREAM:
In a medium bowl, mix condensed milk and vanilla extract.

In a stand mixer with a whisk attachment, beat heavy cream on high speed until stiff peaks form.

Fold whipped cream into condensed milk mixture.
ASSEMBLY
Make cookie dough and divide it in half.

Use half to make one layer on the bottom of the prepared pan.

Wrap the other half in plastic wrap and put it in the fridge.

Pour ice cream on top of the cookie dough in the pan. Use a knife to make it an even layer.

Place in the freezer for at least 4 hour or overnight.

Take the wrapped cookie dough out of the fridge. Allow it to come to room temperature.

Take pan out of the freezer. Make another laver of cookie dough on top of the ice cream.

Place back in the freezer for at least four hours.

Take out of the pan and cut into squares.