This week, Instagram decided to switch things up by releasing a new algorithm for the way posts are seen. Long story short – people do NOT like change and a lot of them were pretty upset.
But what people don't realize is that sometimes change is good. We need change in our lives in order to evolve not only as a culture but as human beings. Just think about all the good change has brought to this world.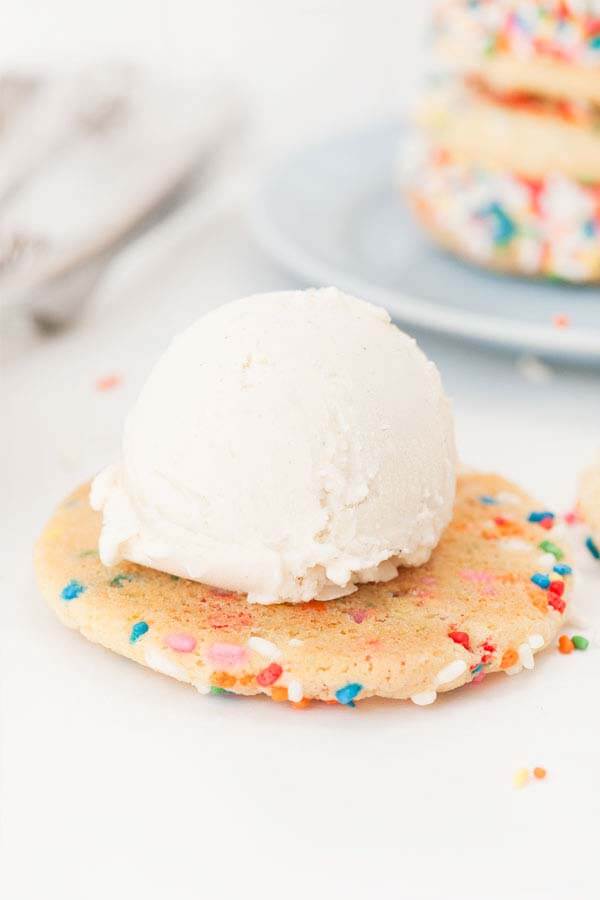 Recently I have gone through a lot of change in my life – some good and some bad – but I am doing my best to find the good in every single day. Today, that goodness comes in the form of a Confetti Ice Cream Sandwich.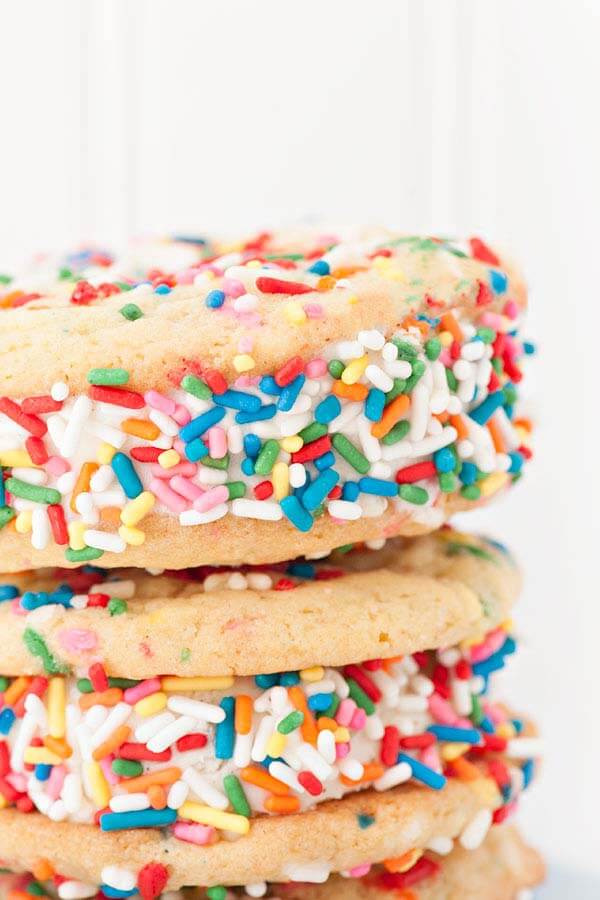 I know it's still a little cold for me to break out an Ice Cream Sandwich recipe, but I couldn't help myself. Can you blame me? Look how pretty they are! SO MANY SPRINKLES.
The cookies are a soft and chewy confetti sugar cookie with a vanilla ice cream filling. And of course, sprinkles were added wherever possible. If you are having a rough day – or just really upset about the instagram update – these are a sure way to brighten your day! And yes…I am aware that rhymed. And I totally am ok with it.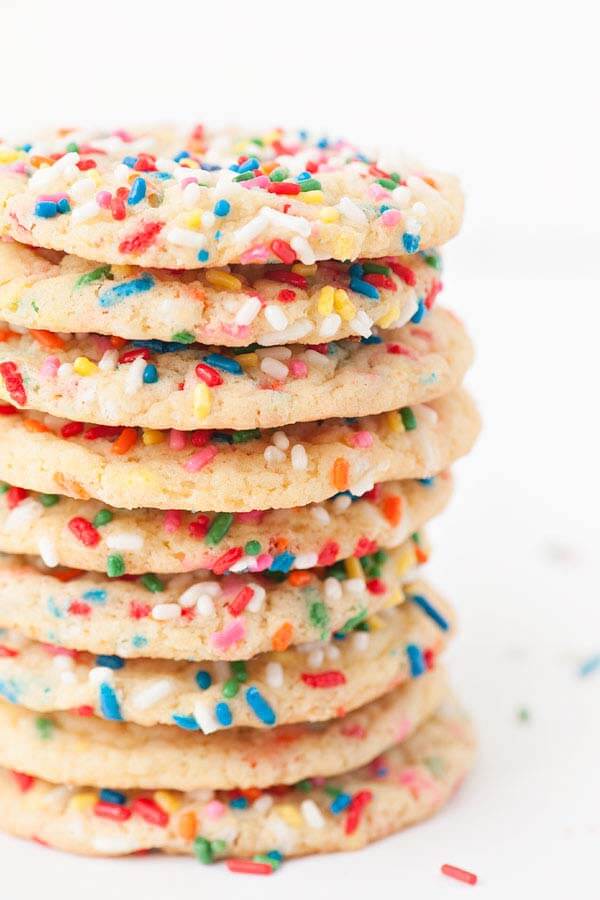 CONFETTI ICE CREAM SANDWICHES
Ingredients
ICE CREAM SANDWICHES
1 cup unsalted butter, softened

1 1/2 cups sugar

2 eggs

2 teaspoons imitation vanilla extract

2 1/2 cups flour

1/2 cup vanilla pudding mix

1/2 teaspoon salt

2 teaspoons baking powder

1 teaspoon baking soda

2 teaspoons cream of tartar

1/2 cup sprinkles, plus more for topping
FILLING
1.5 Quarts Vanilla Ice Cream

Sprinkles
Instructions
Prepare a baking sheet, and preheat the oven 350 degrees.

In a stand mixer fitted with a paddle attachment, cream butter and sugar until light and fluffy.

Add eggs and imitation vanilla. Mix until just combined.

Add flour, pudding mix, salt, baking powder, baking soda and cream of tartar. Mix until just combined.

Using a medium ice cream scoop, scoop out cookie dough ballsand place them 2 inches apart on the prepared baking sheet. Add more sprinkles on top.

Bake for 10-12 minutes and set on a wire rack for cooling.

Once they are cool, put them in the freezer for a least an hour.

Once the cookies are frozen, pair them according to size. Add a scoop of ice cream to the middle of one cookie and press the other cookie on top of it.

Add sprinkles and put back in the freezer for at least an hour.
Notes
*Makes about 15 Ice Cream Sandwiches
Note - For easiest sprinkling - place sprinkles in a shallow bowl and dunk the ice cream sandwich in it. Slowly turn it until all sides are properly sprinkled.