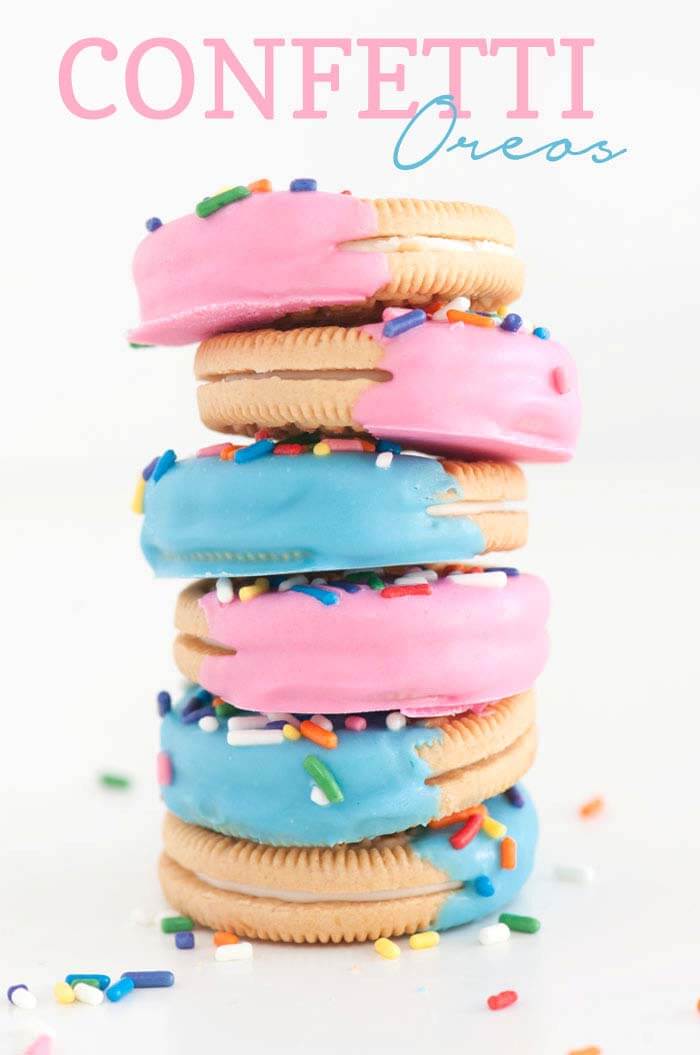 I like Oreos. I would even go as far as to say they should be a staple in any American Household. They are great in packed lunches, go well with milk or peanut butter, and can be used in numerous sweet and delicious recipes. (See Buzzfeed's 22 Mouthwatering ways to Eat An Oreo for reference). Overall, Oreos are great. They are milk's favorite cookie for a reason. But, if I am being honest, which I always like to be honest with you guys, I think the Golden Oreo is better than the original. I know they were only introduced in 2004 (so they are still kind of new), but unlike some of Oreo's other flavors (cough Banana Split cough) they have stuck around – and that is because they are GOOD. I know saying something is better than the original is serious business – but I am confident with my decision and I am sticking with it. I like Golden Oreos better.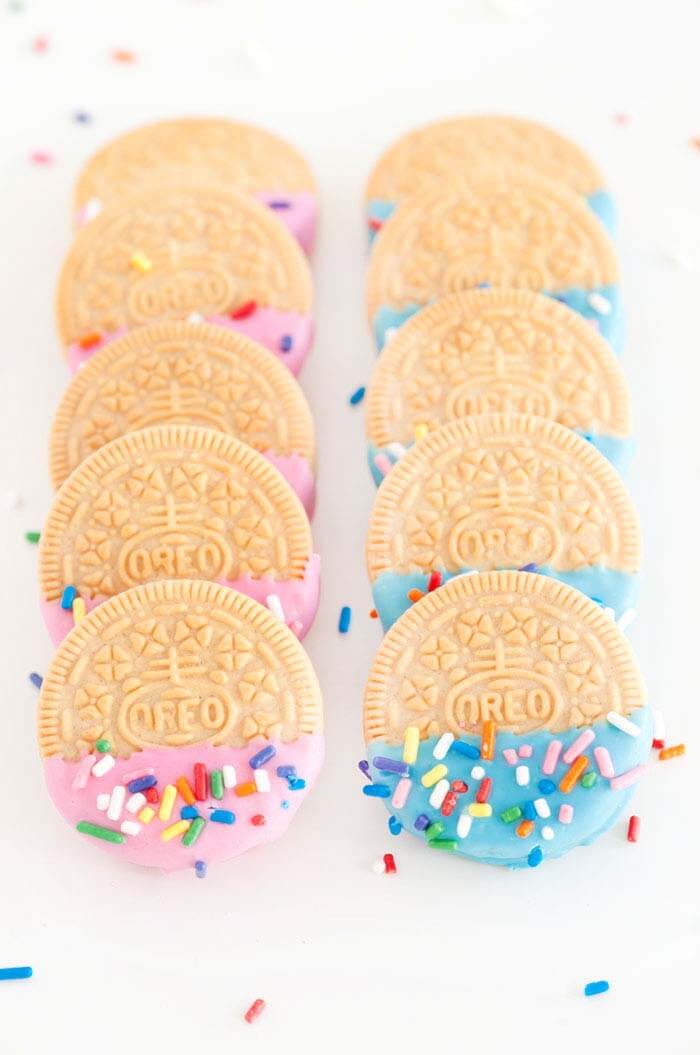 In other news, I have been doing some market research lately (pinterest), and I have discovered that sprinkles make everything better. They just make everything cuter and feel more festive. And they just make me happy (as you probably could have guessed from my blog named). So I decided to take some Golden Oreos and give them a little Sprinkles for Breakfast makeover. This recipe is super easy, and does not require any kind of skill (or oven). Basically, they are the perfect accent to any party because you can customize your colors any way you want – and they are adorable! And I guess, if you want, you can use regular Oreos too – but I stand by what I said, and I really think you should give the Golden Oreo a try.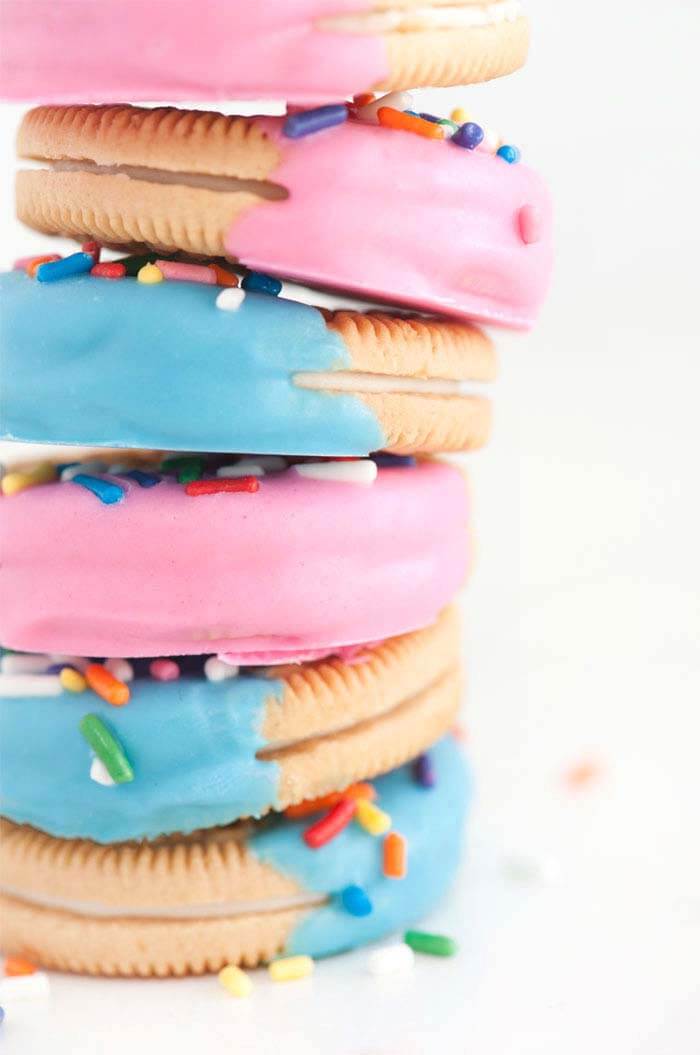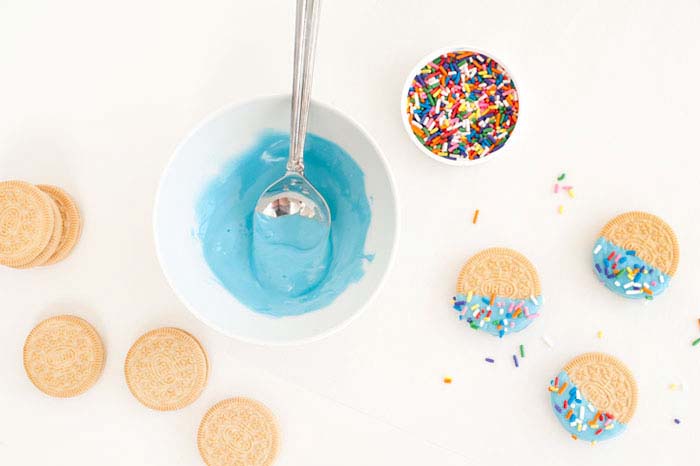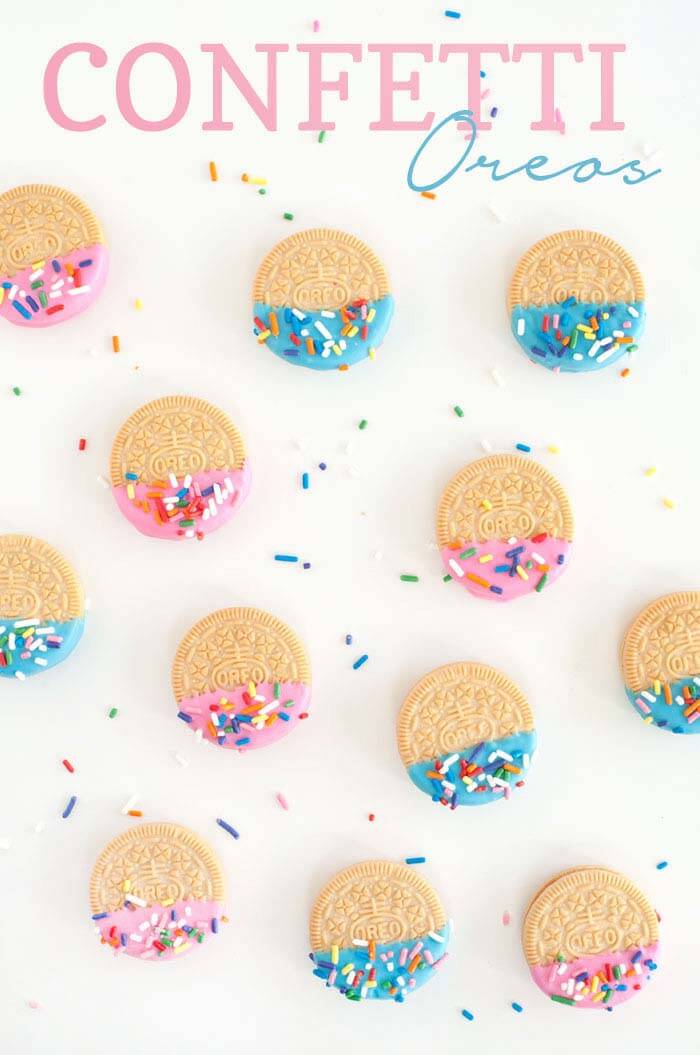 CONFETTI OREOS
Ingredients
1/4 pound melting chocolate (I used pink and blue)

20 Golden Oreos

Sprinkles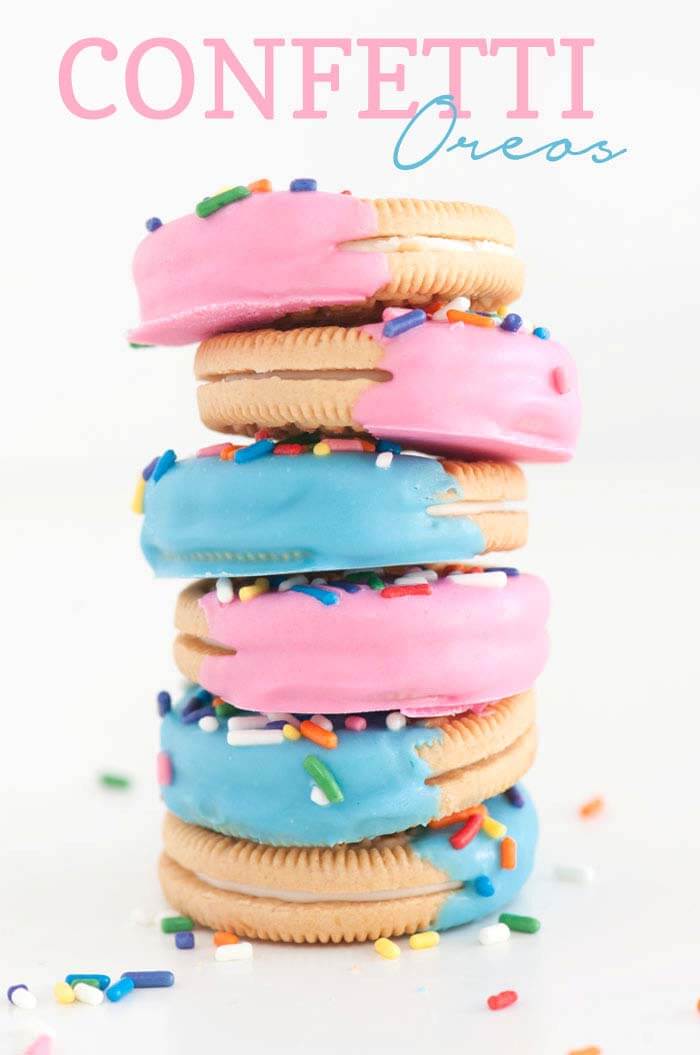 Instructions
Place wax or parchment paper on a flat work surface.

Put melting chocolate in a microwave safe bowl. Microwave the chocolate in 30 second increments, stirring after each heating, until it is melted.

Dip each cookie halfway into the chocolate, coating the back and front evenly.

Lightly tap the cookie on the rim of the bowl to get off any excess chocolate.

Place cookie on paper and add sprinkles.

Repeat this process with the rest of the cookies and let them cool on the paper until the chocolate is completely hardened.