Last week I gave you a guide to the 5 Biggest Cookie Baking Mistakes And How To Avoid Them. Now it's time to put these tips and tricks into practice. These Double Chocolate M&M Cookies are a simple and straight forward drop cookie recipe. They are prefect gateway into to becoming a cookie baking master.
And who doesn't want to be a cookie baking master?!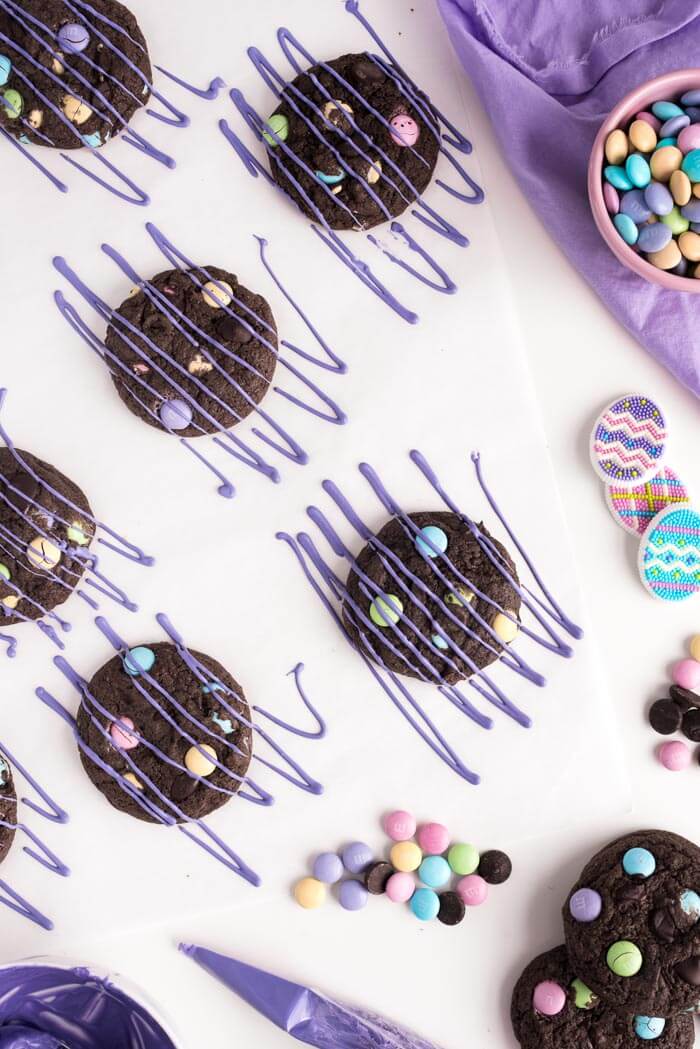 If you are still on the fence about becoming a cookie baking master, let me tell give you a little more information.
1. Pretty much everyone on the planet likes cookies. They are found in almost every culture across the world in some way shape or form.
2. Cookies are the most SHAREABLE baked good out there. They are the perfect treat to bring to any event, party or meeting.
3. Offering people homemade cookie is the fastest way to get them to like you. Seriously…I have tested this. It works EVERY time. So if you are trying to get noticed by your boss, or that cute boy that works down the hall, or you are just looking to make some new friends – spice up the work week by brining in some homemade goodness!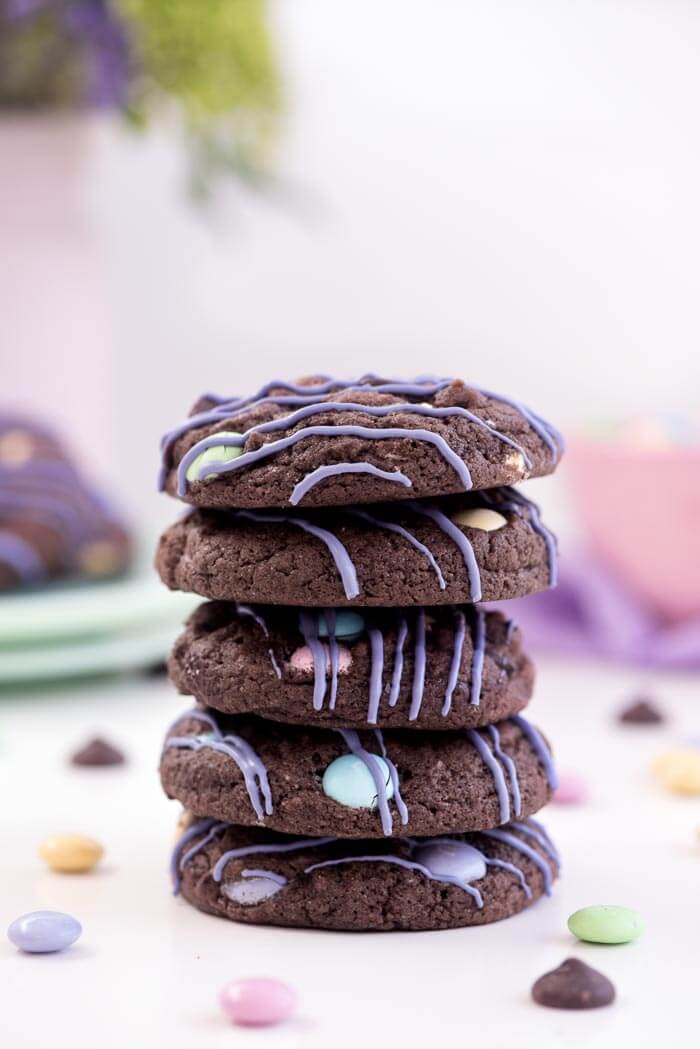 Being a cookie master will just make your life better. So what are you waiting for?!
DOUBLE CHOCOLATE M&M COOKIES
Ingredients
DOUBLE CHOCOLATE M&M COOKIES
1 cup unsalted butter, melted

1 1/2 cup sugar

1/2 cup cocoa

2 teaspoons vanilla extract

2 eggs

2 3/4 cup flour

1 teaspoon baking soda

3/4 teaspoon salt

1/4 cup coffee

1 cup chocolate chips

1 package (10.8 oz) of M&M's

6 oz. Purple Melting Chocolate
Instructions
DOUBLE CHOCOLATE M&M COOKIES
Preheat the oven to 350 degrees and prepare a cookie sheet lined with parchment.

In a medium bowl, whisk together flour, baking soda and salt. Set aside.

In a stand mixer fitted with a paddle attachment, combine melted butter and sugar. Mix until combined.

Add cocoa powder. Mix until combined.

Add eggs and vanilla extract. Mix until combined.

Slowly add flour mixture and mix until just combined.

Slowly add in coffee. Mix until combined.

Stir in chocolate chips and M&M's.

Use a medium ice cream scoop to scoop dough balls and place them in the fridge for 15 minutes.

Place dough balls on baking sheet, 2 inches apart, and bake for 13-16 minutes.

Take cookies out of the oven and allow them to cool on the cookie sheet.

Melt chocolate and place in a piping bag with the tip cut off.

Drizzle chocolate over cookies and set aside to dry.