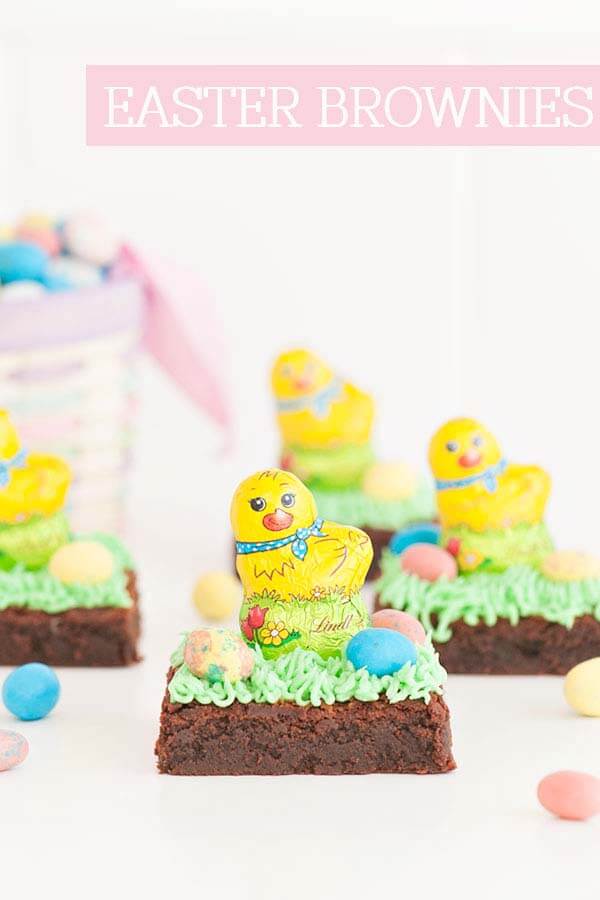 Easter is around the corner…literally. It's on Sunday. It's super early this year, so hopefully you have planned accordingly. If not, these Easter Brownies are a quick fix for those of you panicking about what you are going to bring to brunch this weekend.
They are easy to make, super cute, and holiday appropriate. Basically, no one will ever know you waited until the last minute to get your act together. You are welcome.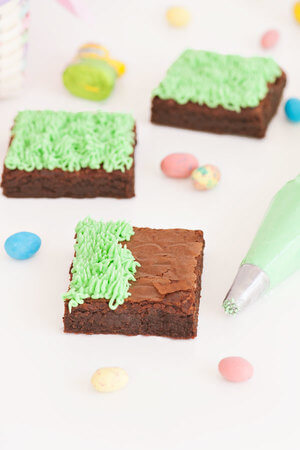 If you are not celebrating Easter this weekend, or just have a little free time, I have something special for you guys! My friends over at Sugar & Cloth put together an AWESOME online photography class called Cool Photo School.
If the name isn't enough to entice you, let me tell you how great this class actually is. It doesn't matter if you are a blogger, a stylist or just someone who wants to understand their camera a little bit better – Cool Photo School has something for everyone. With tips and tricks on photography, styling and editing, this course will have you taking photos like a total ROCKSTAR by the time it's over. So if you want to feel like a rockstar this weekend (which let's be honest…who doesn't want to feel like a rockstar?) check out the class HERE.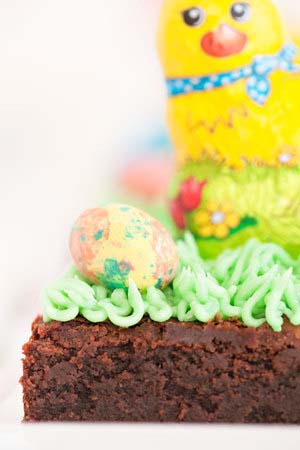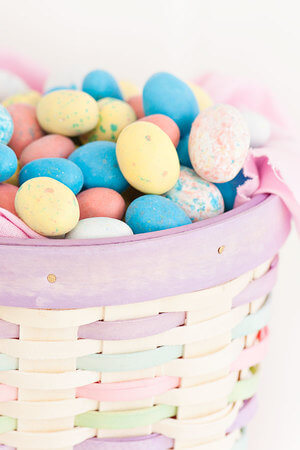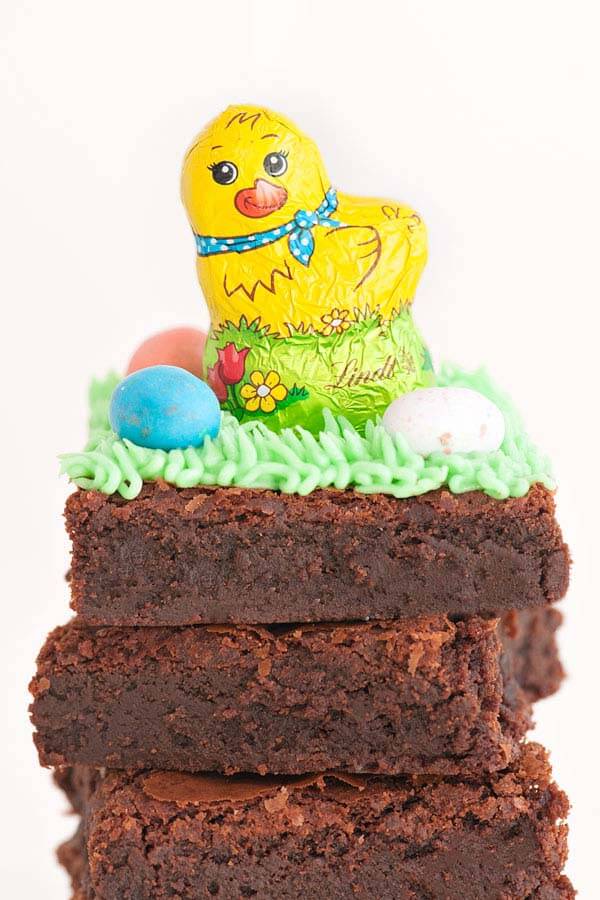 EASTER BROWNIES
Ingredients
BROWNIES
1 1/3 cups flour

2 cups sugar

2 1/2 sticks unsalted butter, room temperature

14 oz. dark chocolate (at least 60%), melted

2 tablespoons cocoa powder

2 teaspoons vanilla extract

4 eggs

Whoppers Mini Robin Eggs

Lindt Chocolate Chicks
FROSTING
1/2 cup butter, room temperature

1 3/4 cups powdered sugar

1/2 teaspoon milk

1/2 teaspoon vanilla extract

Green food coloring

Grass piping tip (Wilton #233)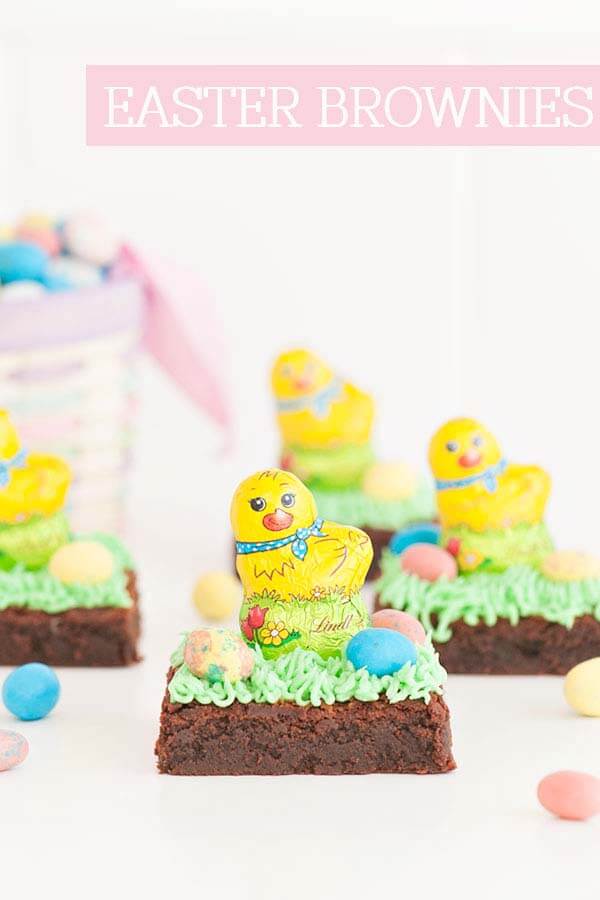 Instructions
For the brownies:
Preheat the oven to 350 degrees. Prepare a 13 x 9" baking pan with non-stick cooking spray and parchment paper.

In a medium bowl, whisk together flour and cocoa powder. Set aside.

In a mixer fitted with a paddle attachment, cream butter and sugar until light a fluffy.

Add eggs and vanilla. Mix on medium speed for about 5 minutes.

Add melted chocolate. Mix until combined.

Add flour and cocoa mixture. Mix until just combined. Don't OVERMIX!

Pour batter into a pan and use a offset spatula to make the batter even.

Bake for 35-40 minutes, or until a toothpick comes out clean.

Set on a wire rack to cool and then cut into squares.
For the frosting:
In a mixer fitted with a whisk attachment, cream butter and powdered sugar until light and fluffy.

Add vanilla and milk. Mix until combined.

Add green food coloring and mix until desired color.

Transfer frosting to a piping bag fitted with a Wilton #233 piping tip.

Pipe grass on each of the brownie squares.

Add chocolate chick and mini robin eggs.
Notes
*Makes 12 large brownies
Other than that, I hope everyone has a great Easter weekend filled with lots and lots of sugar!
*Makes 12 Brownies