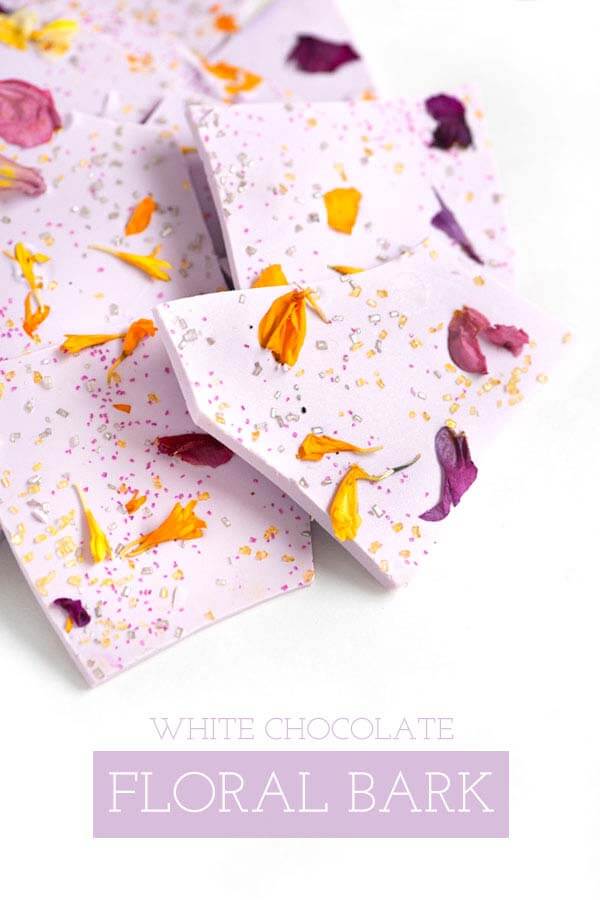 I never thought I would say this, but chocolate bark is quickly becoming one of my new favorite items to make. There are just so many different ways to make it, and I love getting creative with my food!
You may remember the Sprinkle and Swirl Bark or the Halloween Bark a couple of months back – but today I bring you White Chocolate Floral Bark. That's right – FLORAL BARK. As in flowers you can actually eat!
It wasn't until recently that I realized flowers could be used as more than just a decor item. I don't know why I hadn't thought about it before, but better late than never I guess. You have to be careful, because not all flowers are edible! Here is a list of all the flowers you can eat safely.
If you don't feel like reading that, you can do what I did and just go to your local natural foods store (I recommend Whole Foods or Sprouts) and pick some up. They can usually be found in the produce section near the herbs. And then, all you need is some white chocolate and sprinkles and you are ready to make your bark!
WHITE CHOCOLATE FLORAL BARK
Ingredients
1 lb. White Melting Chocolate

Chocolate Food Coloring

Edible Flowers

Colorful Sugar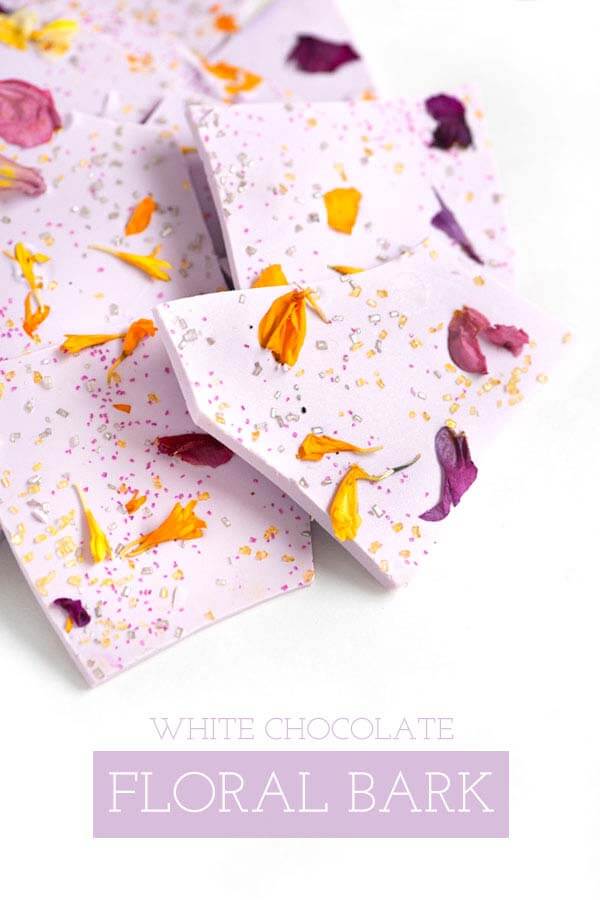 Instructions
Prepare a baking sheet with parchment paper.

Melt chocolates in the microwave at 20 second intervals until completely melted.

Mix in color until you get the desired color.

Using an offset spatula, spread chocolate in an even layer on the baking sheet.

Sprinkle edible flowers and colorful sugar all over.

Place in the refrigerator for at least one hour to cool.

Once it is cooled, break chocolate into pieces and serve.