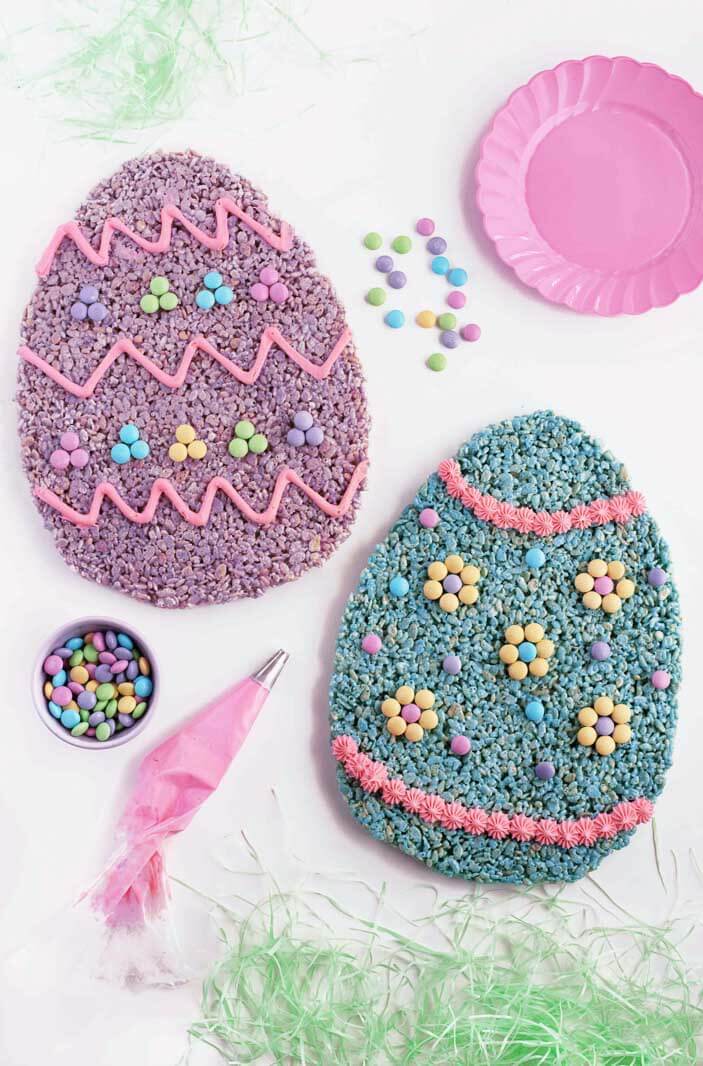 I'm Jewish. So I'm not exactly sure how the whole Easter Bunny thing started, and I definetly don't know why said Easter Bunny goes around hiding eggs (The last time I checked, eggs come from chickens, not bunnies). But I'm also not that upset about it.
Why? Because I love a good theme and I especially love a holiday that involves a massive amount of candy. So Jewish or not, I am all about Easter.
In the past, I have made this Cadbury Egg Bark, Easter Bunny Fudge, and Easter Brownies. But this year, I decided to go big.
And by big, I mean I made a really really big Rice Krispy Treat Easter Egg. And yes…that means it is gluten free for any of you who are wondering about that. So no one has ANY excuse not to enjoy this lovely little treat.
This giant egg is so much fun because there is a million different ways to make it your own. The color comes from dying the marshmallow/butter mixture before you add in the cereal. I chose blue and purple, but you can really use any color you like. And then you are free to decorate it how ever you like! You can see I used Spring colored M&M's and canned frosting to decorate mine – but the possibilities are really endless! Have fun with it!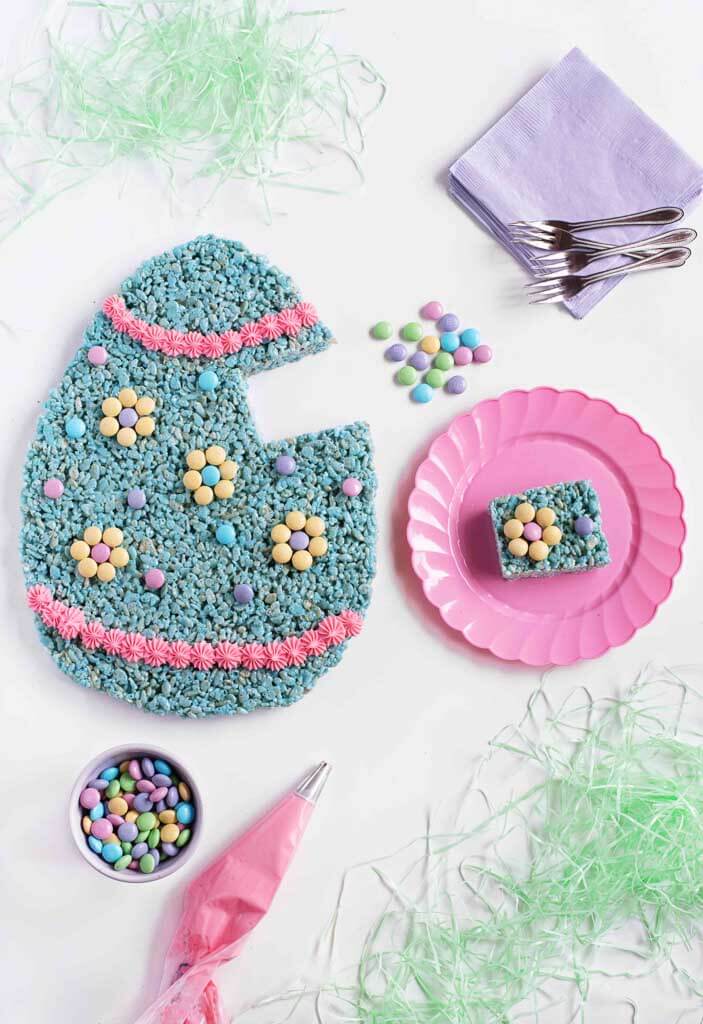 GIANT EASTER EGG RICE KRISPY TREATS
Ingredients
6 cups crisped rice cereal

3 tablespoons butter

12 oz marshmallows

Food coloring

Canned frosting (optional)

M&M's (optional)

Clear piping gel (optional)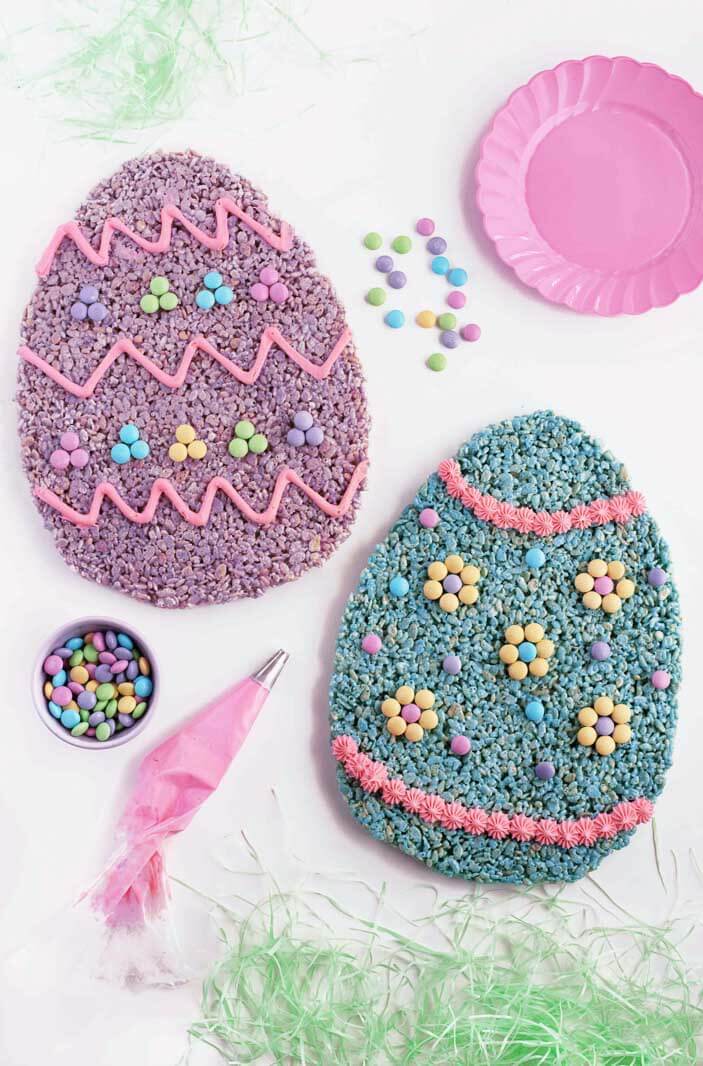 Instructions
Prepare a baking sheet with parchment paper. Set aside.

In a large pot, melt butter and mini marshmallows on medium heat. Make sure you stir every 15-30 seconds until everything is melted.

Add food coloring a few drops at a time until you get desired color.

Take the pot off the heat and add the crisped rice cereal.

Stir until all the cereal is fully coated.

Pour mixture onto prepared parchment paper. Shape into a large egg form.

Place in the fridge for at least 30 minutes.

Once the egg is cool, peel it off the parchment and flip it over so the smooth side is up.