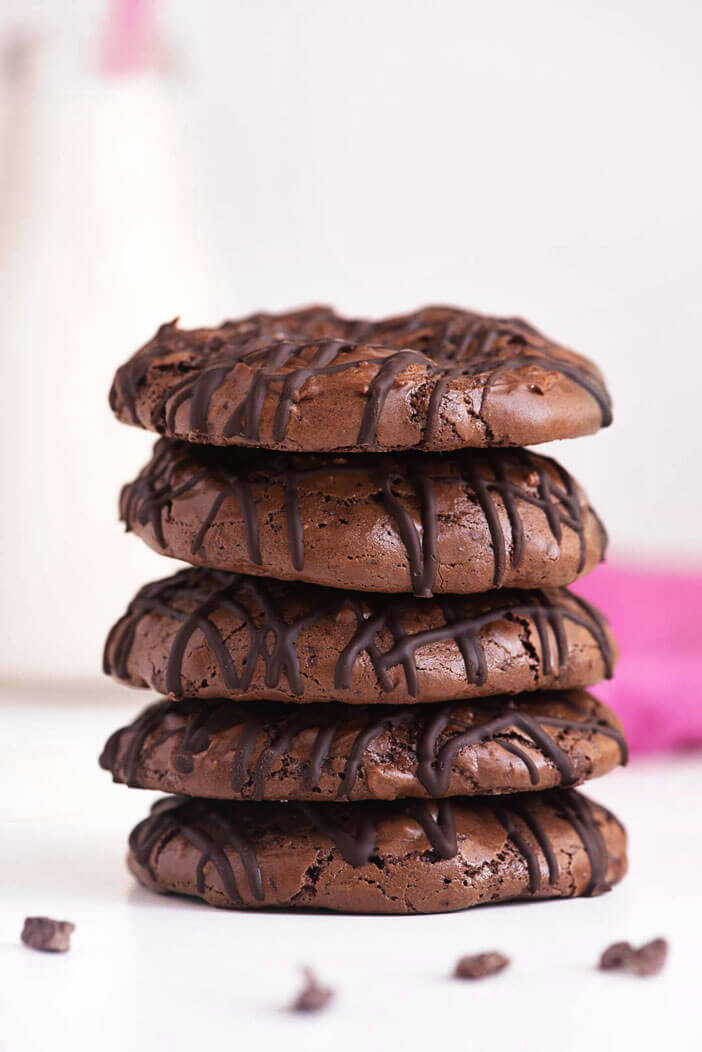 These days everyone is all about this "Gluten Free" business. Everywhere I go I see new gluten free products, or special gluten free sections on restaurant menus. Most of the time these options are great – but if we are being honest here, baked goods REALLY suffer when they have to go gluten free.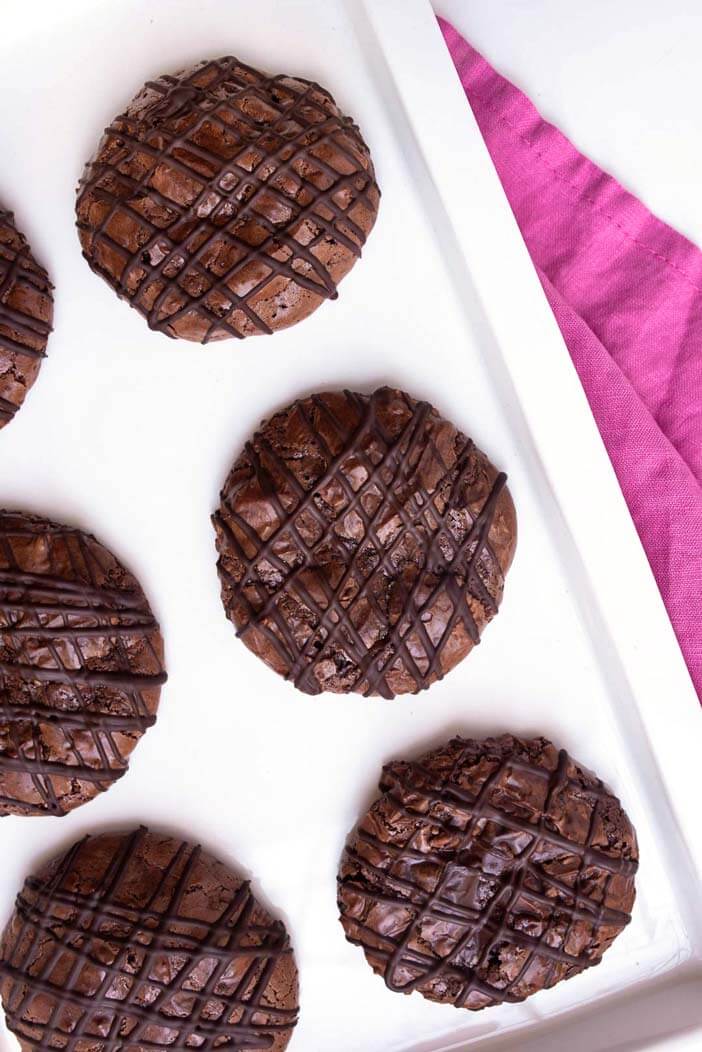 It's actually one of the most common questions I get about the blog – Do you have any good gluten free recipes? And there are a few like these Nutella Macarons or this Caramel Corn. But I have spent years trying to find a really really good gluten free cookie recipe – and I finally found it. These Triple Chocolate Brownie Cookies are not only amazing – but they are both gluten AND dairy free!
They also happen to be the most delicious brownie cookies I have ever tasted.
Now they are called brownie cookies because they are super thick and chewy – like a good brownie should be. The cocoa powder gives them a super rich chocolate flavor and the cocoa nibs add a little crunch to mix things up. But don't do what I did and try to eat the cocoa nibs on their own. They are bitter and blah and I literally spit them out. They are not, I repeat, are NOT like chocolate chips. But once they are inside the batter, they are good to go.
I added a chocolate drizzle on top because I always think everything looks nicer with a little chocolate drizzle. And who doesn't like a little extra chocolate, am I right?
And if you are feeling super crazy, you can add any kind chip to the batter as well. I think milk, white chocolate or peanut butter chips would all be a great addition to these!
GLUTEN AND DAIRY FREE CHOCOLATE COOKIES
Ingredients
CHOCOLATE COOKIES
3 cups powdered sugar

3/4 unsweetened cocoa powder

1 teaspoon salt

2 egg whites

1 egg

7 oz dark chocolate (70% or higher for dairy free), divided

3 tablespoons cacao nibs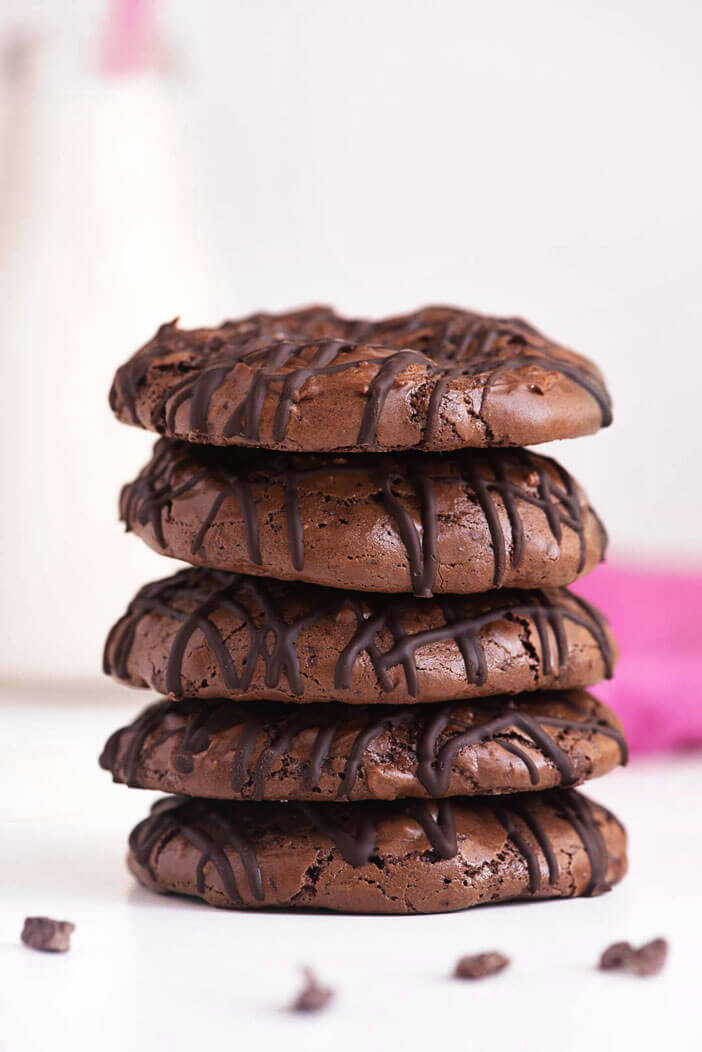 Instructions
CHOCOLATE COOKIES
Preheat the oven to 350 degrees and prepare a baking sheet with parchment paper.

Divide out 4 oz of chocolate and roughly chop the it.

In a large bowl, whisk powdered sugar, cocoa powder and salt.

Add egg whites and egg. Whisk batter until it is smooth and glossy.

Fold in chopped chocolate and cocoa nibs.

Using a small cookie scoop, place batter on parchment prepared baking sheets at least 2" apart.

Once the cookies are cool, melt the remaining 3 oz of chocolate.

Place into a piping bag and cut a small hole at the end.

Drizzle chocolate over cookies.