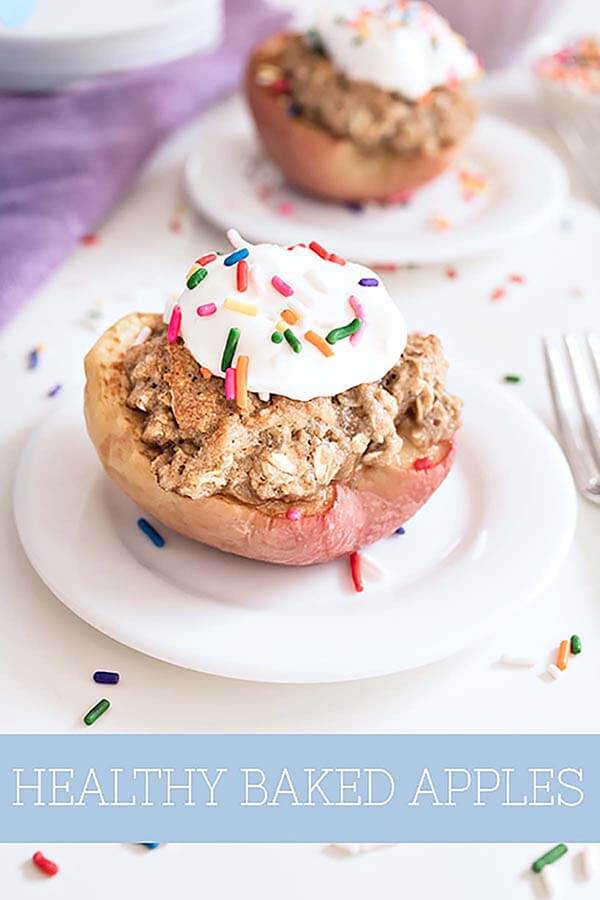 For a lot of people the holidays mean parties, gifts, ugly sweaters and a few extra pounds going into the new year. It's kind of hard not to stuff your face for the entire month of December because of all the temptations put in front of us. All the office parties, the cookie swaps, the holidays dinners – it's very difficult to be healthy this time of year.
But, if you are someone who is trying to not overdo it this winter, I have a little treat for you. My friend Arielle, from @ariellesays (who has lost OVER 100 POUNDS!) and I came up with a little something sweet that is delicious, satisfying and only 5 Smart Points.
They are really easy to make, and make a great end to a holiday meal (without expanding the waistline). If you want to reduce the points even more, you can use Truvia Brown Sugar for a total of 4 Smart Points per serving, or you can cut the filling in half (I really pilled it on there, for reference).
HEALTHY BAKED APPLES
Ingredients
3 Honeycrisp Apples

1 tablespoon Splenda Brown Sugar

1/4 teaspoon cinnamon
FILLING
3/4 cup flour

3/4 cup rolled oats

3 tablespoons Splenda Brown Sugar

1/4 teaspoon cinnamon

2 egg whites

Cool Whip Free + Sprinkles (optional)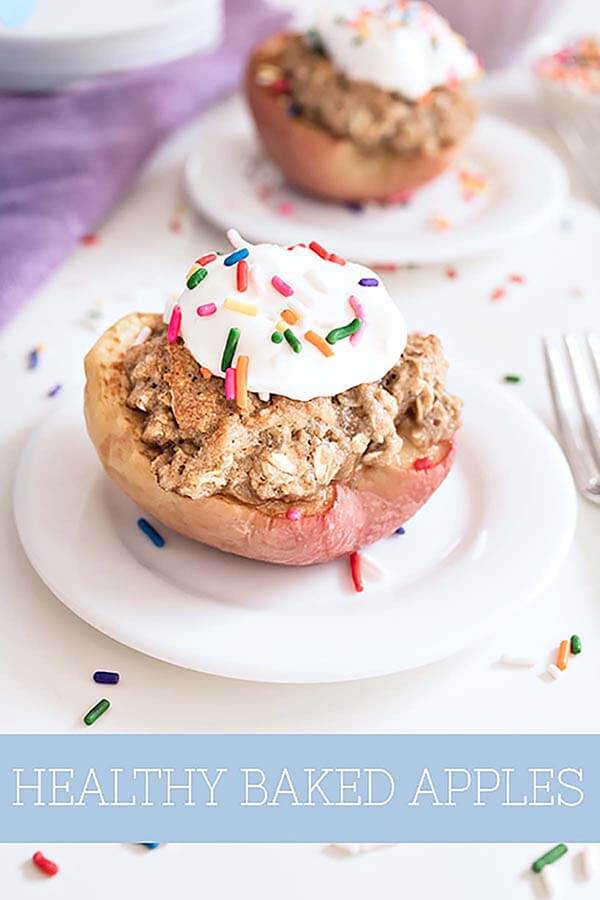 Instructions
Preheat oven to 375 degrees. 

In a medium bowl, combine flour, oats and Splenda Brown Sugar, cinnamon. 

Add egg whites and mix until the mixture comes together. Set aside. 

Cut apples in half and use a spoon to scoop out the seeds and stems. 

Combine Splenda Brown Sugar and cinnamon. 

Place apples in a baking dish and sprinkle on brown sugar/cinnamon mixture. 

Pile the crumble filling onto each apple. 

Cover the baked dish with aluminum foil. 

Remove the foil and bake for 20-25 minutes or until the crumble is just starting to brown.