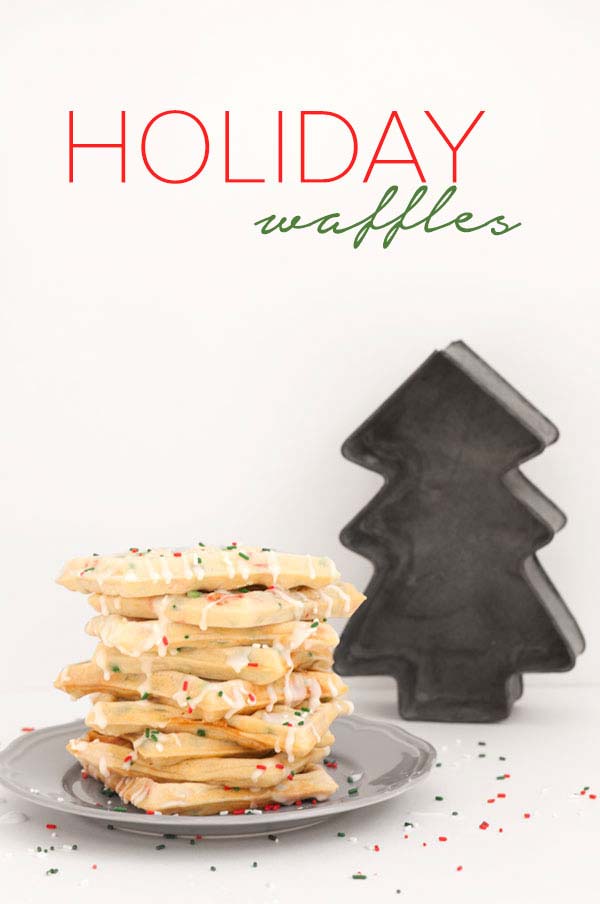 Today's post is literally about having sprinkles for breakfast. I know I talk a lot about sprinkles here, but today I took a simple waffle recipe and gave it a total Sprinkles for Breakfast Holiday makeover.
I took a classic waffle recipe, packed it with red and green jimmies, swapped out the maple syrup for some icing, and then topped the whole thing off with a lot more sprinkles.
I know that for kids, Christmas morning is all about the presents. I remember when I was little, how excited I was to get down the stairs to check out the goods. But once all the unwrapping is over, the kids gotta eat. These Holiday Waffles are the perfect post present mania treat.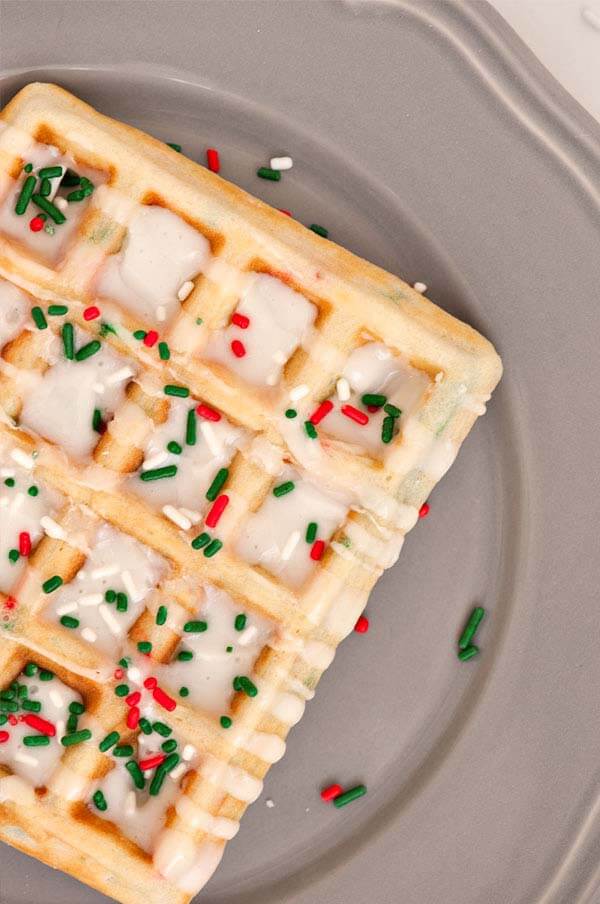 They are delicious, easy to make AND festive. Plus, they only take 20 minutes to make. What more could you ask for?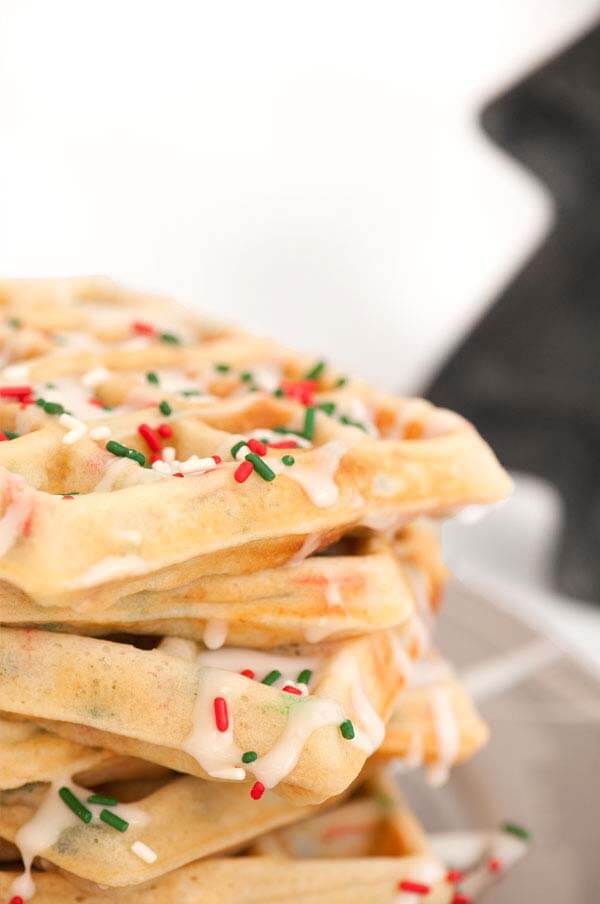 Anyway, I am off to Kentucky to celebrate with the family. I hope everyone has a wonderful holiday and that your celebrations include lots and lots of sprinkles.
HOLIDAY WAFFLES
Ingredients
WAFFLES
2 eggs2 cups flour

1 3/4 cup milk

1/2 cup vegetable oil

1 tablespoon sugar

1 tablespoon + 1 teaspoon baking powder

1/4 teaspoon salt

1/2 teaspoon imitation vanilla extract or regular vanilla extract (I prefer imitation in this recipe)

1/4 cup holiday sprinkles
ICING
1 cup powdered sugar

1 1/2 teaspoons milk

1 teaspoon imitation vanilla or regular vanilla extract (again I prefer imitation here)

Holiday sprinkles for decoration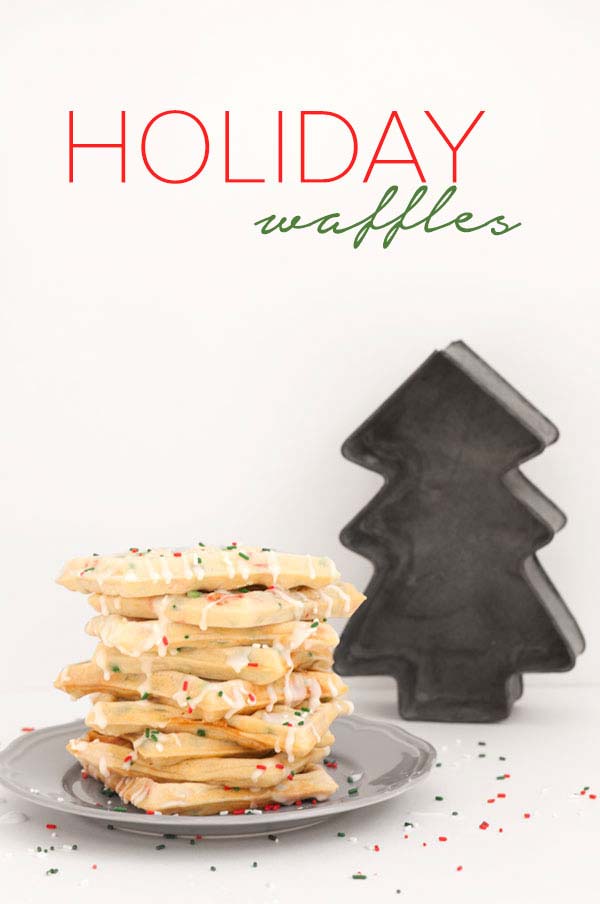 Instructions
For the waffles:
In a mixer fitted with a whisk attachment, beat eggs until light and fluffy.

Add oil, flour, milk, oil, sugar, baking powder salt and vanilla. Mix until smooth.

Spray waffle iron with non-stick spray and pour batter onto the iron. Cook until the waffle is golden brown.
For the icing:
In a medium bowl whisk powdered sugar, milk and vanilla until smooth.

Drizzle over the hot waffles and top with a generous handful of sprinkles.