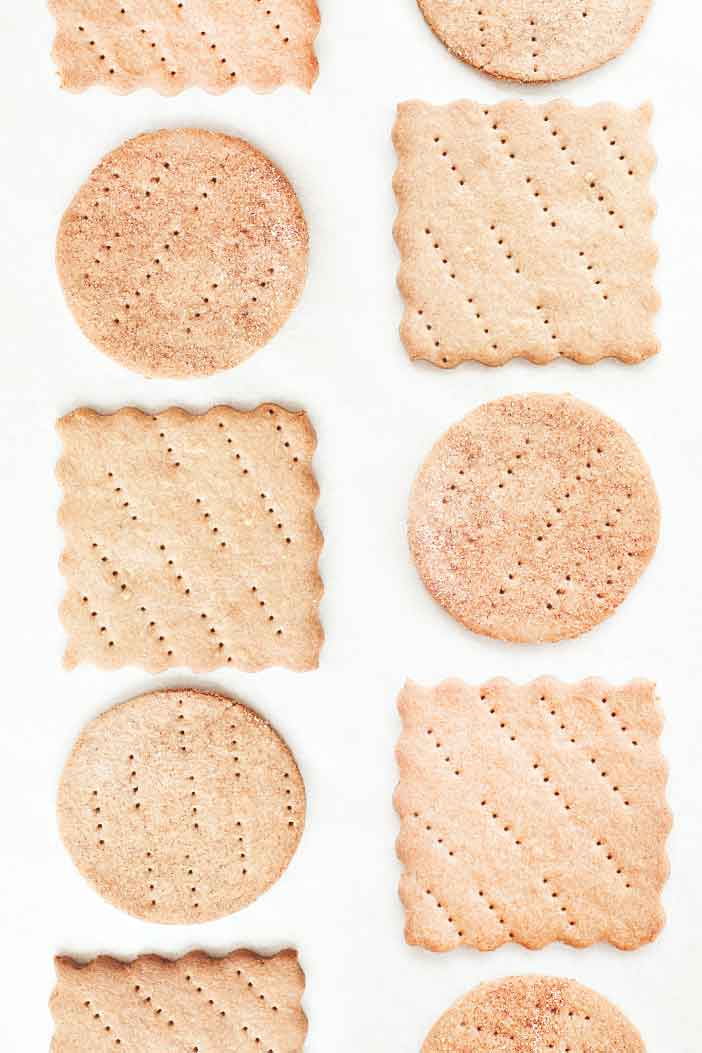 I have always had a good relationship with graham crackers. They have served me well as afternoon snacks – pairing well with peanut butter or nutella. They have worked wonders in various pie recipes like my Banoffee Pie. And of course they always exceeded expectations when combined with a toasted marshmallow and a slab of chocolate – the inspiration behind my S'mores Bars and Campfire Bars. I never gave thought to making them from scratch. They were always something you just bought at the grocery store. Since I have found this recipe…I am never going back. My mother went so far as to say it was the best thing she had ever eaten in her life. That's right…IN HER LIFE. I don't know if I would go that far…but it is definitely worth a try. There are two versions here…traditional honey and cinnamon sugar. Try them both.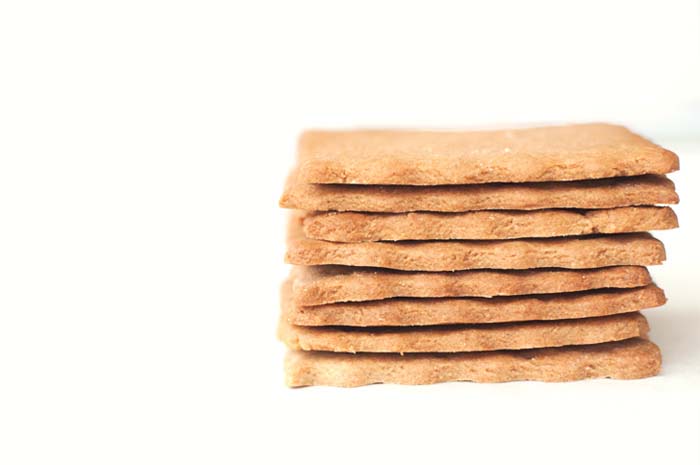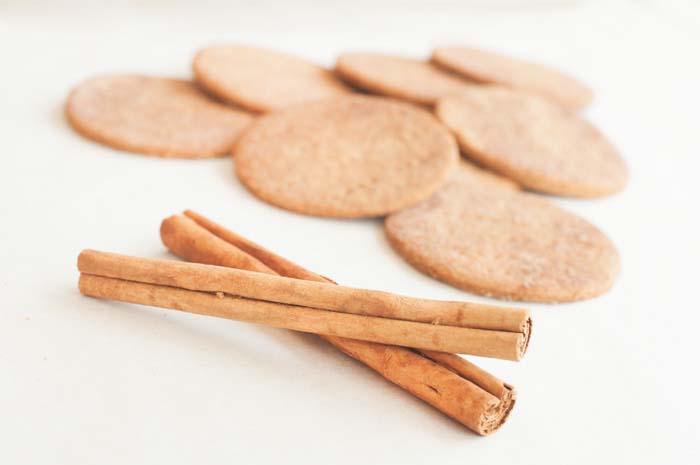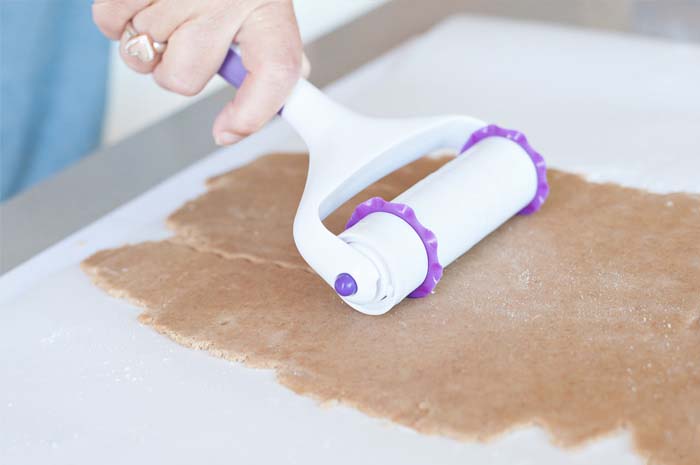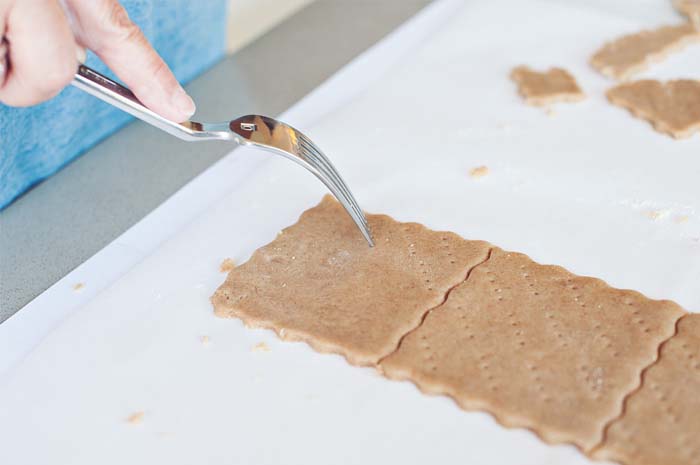 HOMEMADE GRAHAM CRACKERS
Ingredients
1 ½ cups flour

1 1/3 cups whole wheat flour

1 tsp baking soda

¼ tsp salt

¼ tsp cinnamon

2 sticks butter, softened

2/3 cup dark brown sugar

3 tbs honey

1/4 cup sugar + 1/2 tsp of cinnamon (for cinnamon sugar grahams only)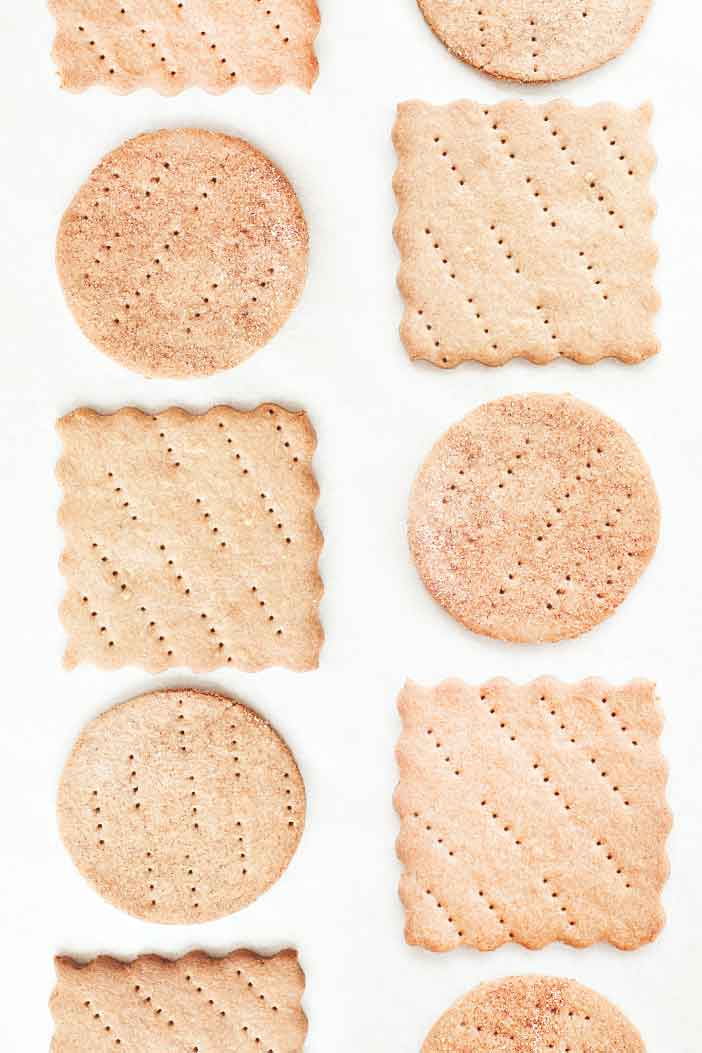 Instructions
Preheat the oven to 350 degrees.

Beat the butter, brown sugar, and honey until light and fluffy.

In a separate bowl, whisk together flour, whole wheat flour, baking soda, salt, and 1/2 tsp cinnamon.

On a low speed, add the flour mixture in two parts until just combined. Do not over mix!

Cover a flat service with parchment paper and flour. Roll out the dough out to 1/8″ thick. If the dough is still sticky use more flour on the rolling pin.

You can cut the dough in any shape you want. A pizza cutter, a cookie cutter or one of these fancy cutters we have that make fancy edges. We did 2″ inch squares and a 2″ circle.

Place the shaped dough on a cookie sheet lined with parchment paper and prick them with a fork. If making cinnamon sugar grahams, combine 1/4 cup of sugar and 1/2 tsp cinnamon and sprinkle on top of grahams.

Bake until brown on the edges, about 10-12 minutes.