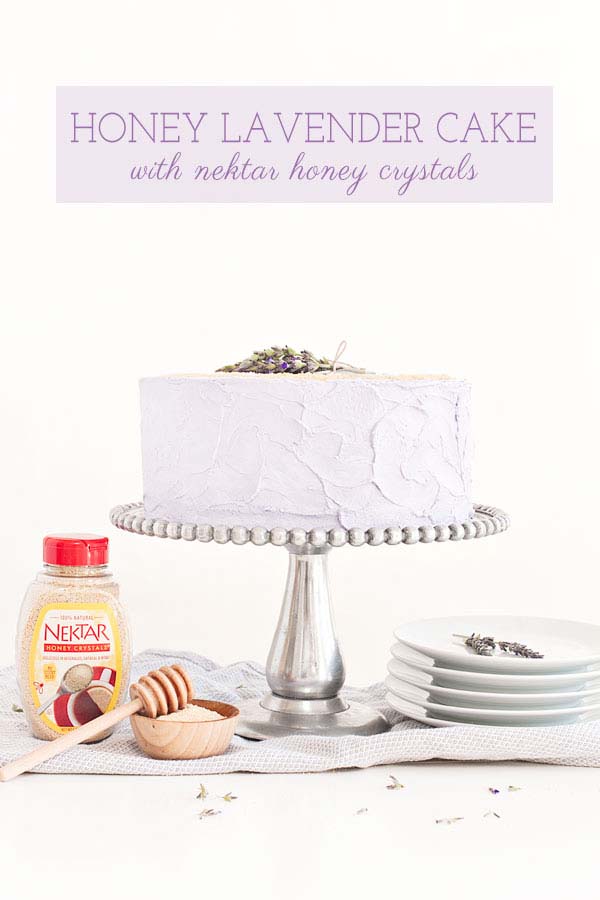 I have been baking for a while now, but it wasn't until recently that I started experimenting with creating my own recipes. When I was younger, I always just followed the instructions that were given to me. But, in time, as I got more comfortable in the kitchen, I decided to start trying some things on my own.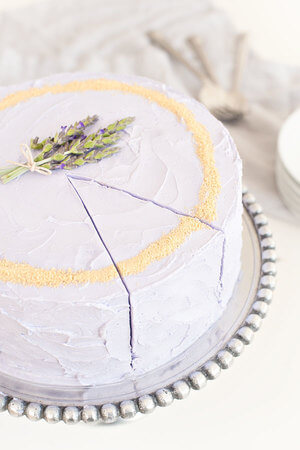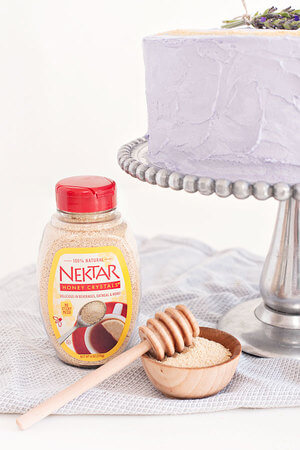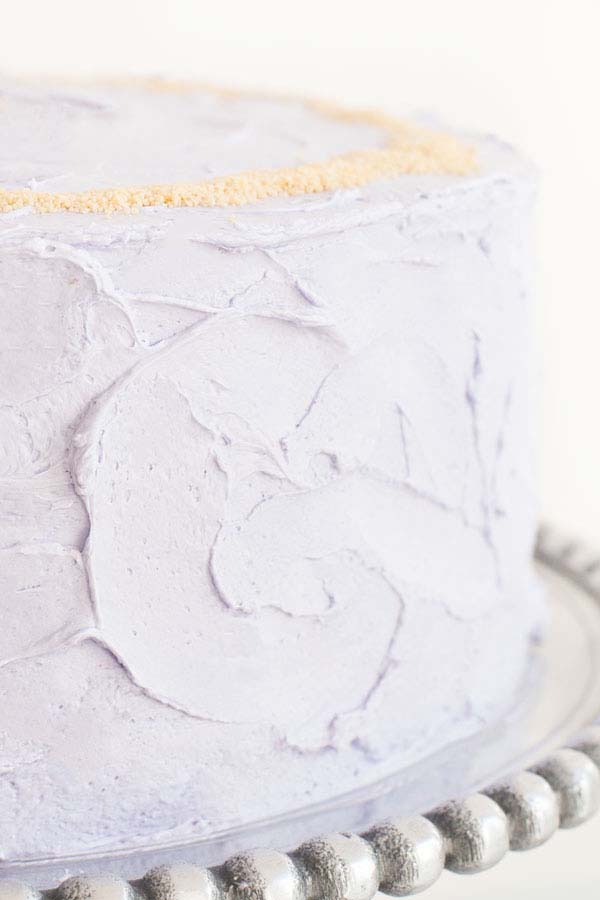 Recipe testing isn't always pretty – and a lot of times things end up at the bottom of my trash can. But every once in a while, I hit the jackpot and come up with an AWESOME recipe. Today's Honey Lavender Cake is one of those items.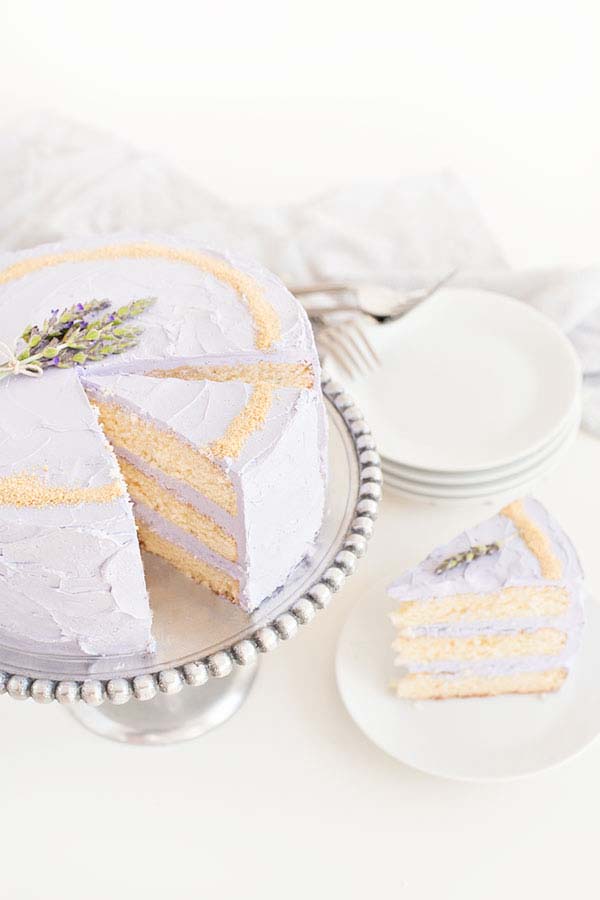 Honey has always been one of my favorite flavors. It always seems to bring out a certain richness in without making things overly sweet. However, I tend to avoid it in my own kitchen. It can be a little cumbersome to use, and even more annoying to clean up. It always gets everything sticky no matter how careful I am. And have you ever tried to clean up a honey spill? Let me tell you..it's NOT FUN.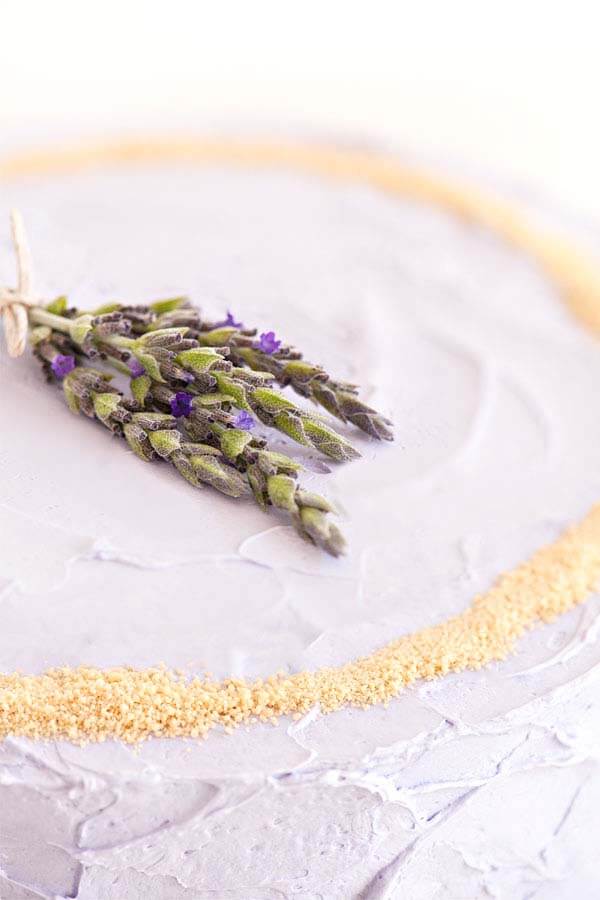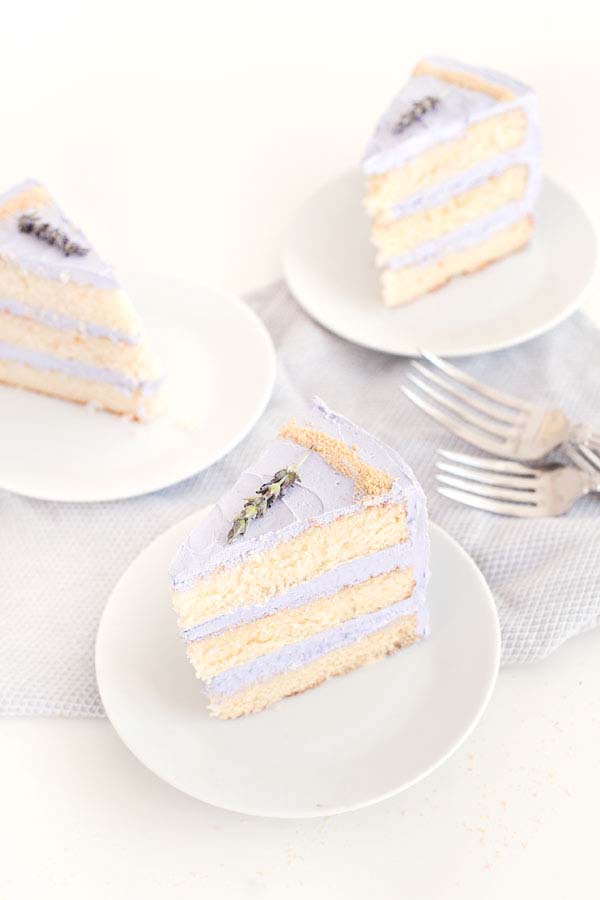 But, this time, it's worth it. If you are looking for a great Spring recipe, or just a new take on a classic flavor, this is your cake!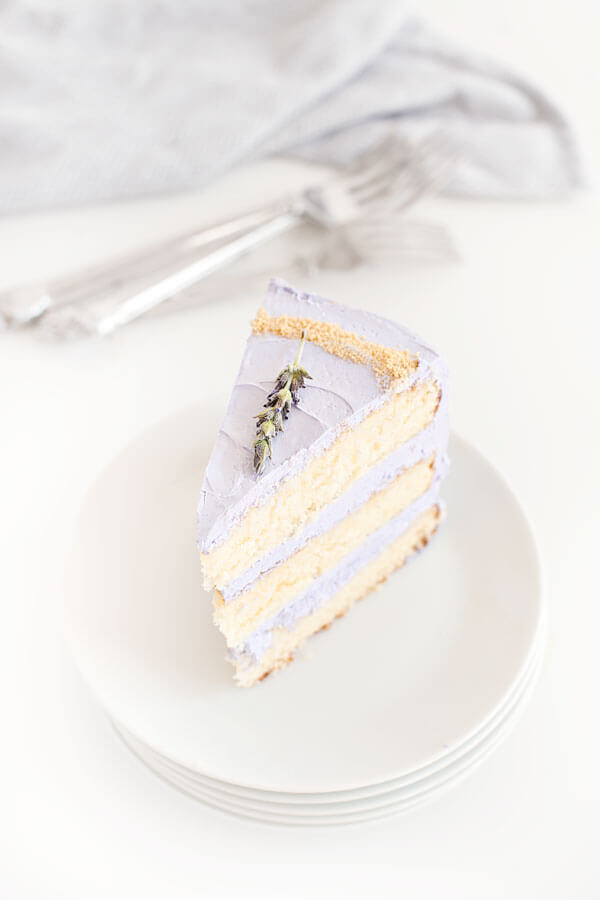 The adjusted one of my favorite vanilla cake recipes to add in some of that delicious honey flavor. Honey is much sweeter than sugar, so I had to go down on the sugar to make sure this bad boy was not overly sweet. But the honey does add a whole new flavor profile that I love.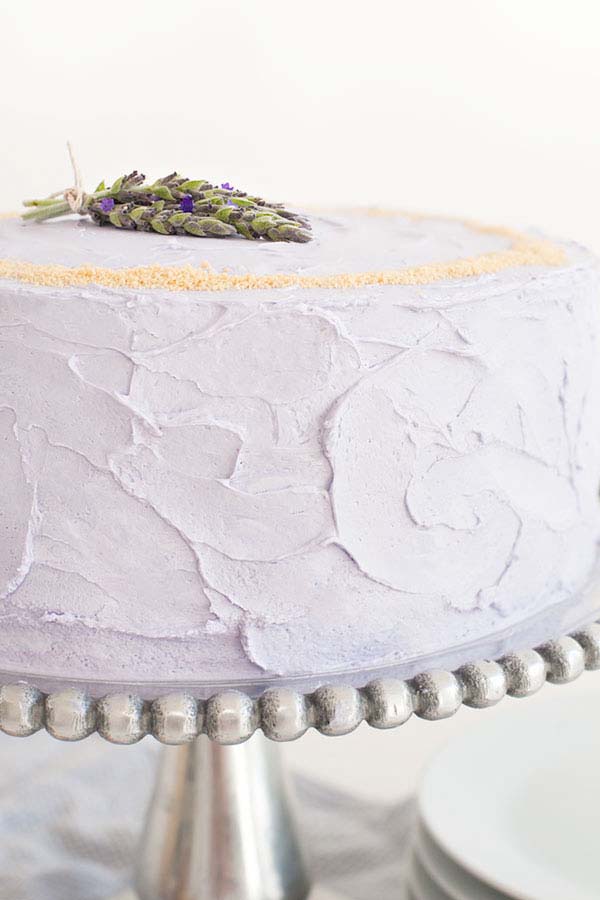 I also love the combination of honey and lavender. This Honey Lavender Cheesecake is one of my most popular recipes on the blog. So to me, it was an obvious pairing. And I think the lavender flavor balances out the sweetness of the honey. It's really a win-win.
HONEY LAVENDER CAKE
Ingredients
HONEY CAKE
3/4 cup unsalted butter

1/4 cup vegetable oil

1 1/2 cup sugar

3 eggs

1 tablespoon vanilla

2 tablesoons honey

1 1/4 cups cake flour

1 1/4 cups all purpose flour

3/4 teaspoon salt

2 teaspoon baking powder

1 cup buttermilk
LAVENDER BUTTERCREAM
6 egg whites

1 1/4 cup + 2 tablespoons sugar

3 1/4 sticks of unsalted butter

1 teaspoon vanilla extract

1/2 teaspoon lavender extract

Purple food coloring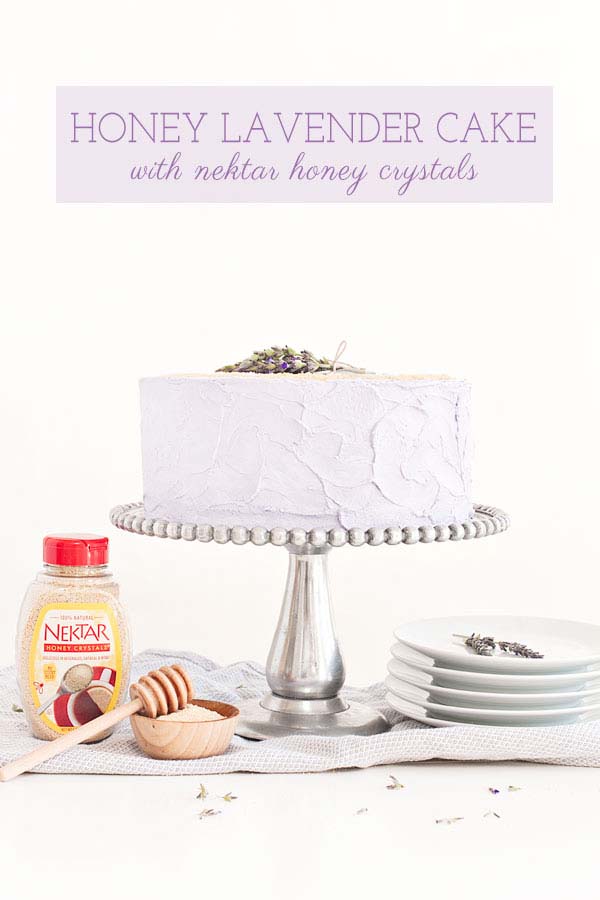 Instructions
For the cake:
Preheat the oven to 350 degrees and prepare three 8" pans with parchment.

In a stand mixer fitted with a paddle attachment, combine butter, sugar and oil on a low speed until just combined. About 1 minute.

Add eggs and vanilla on medium/low speed. Mix until combined.

Add flours, salt, baking powder and Nektar Honey Crystals. Mix on a low speed until just combined. Do not over mix.

Slowly stream in buttermilk. Mix until combined.

Divide batter evenly between three pans. Bake for 25-30 minutes.

Set pans on a cooling rack to cool.
For the buttercream:
Combine egg whites and sugar in the heatproof bowl and place over a pan of simmering water.

Whisk constantly with a whisk until sugar has dissolved and the mixture is warm to the touch.

Put mixture in a stand mixer fitted with whisk attachment. Whisk on high speed until stiff speaks form. The mixture should be fluffy and glossy, and completely cool. (About 10 minutes)

Put the mixer on low-medium speed, and add butter a little at a time. Once all the butter has been added, add vanilla extract, lavender extract and a drop of purple food coloring. Increase the speed of the mixer to high. Let mix for 3-5 minutes.