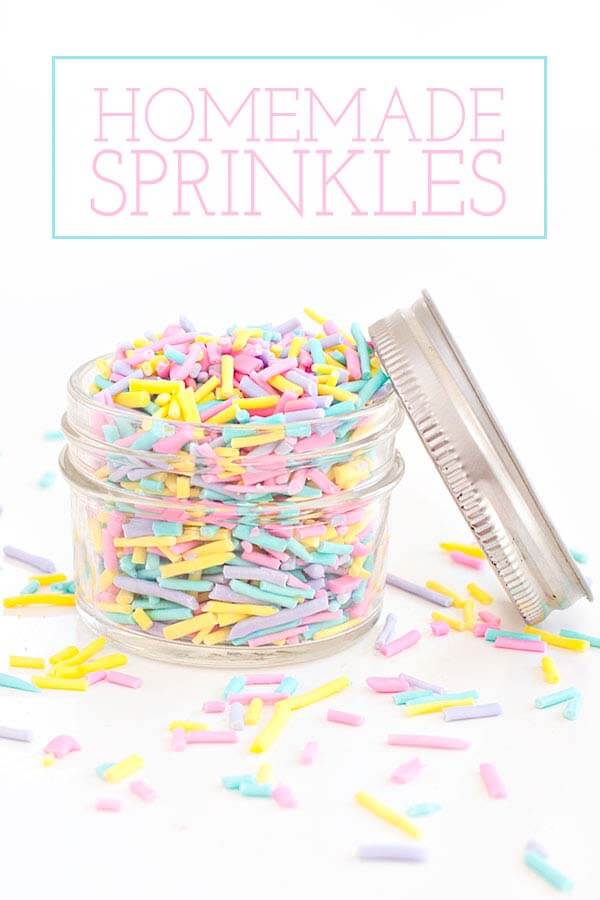 That's right…I finally did it! I made my own homemade sprinkles! I have been putting this off for a while now and to be honest, I'm not really sure why. For some reason I thought they were going to be very a hard to make. But, it turns out I could not have been more wrong.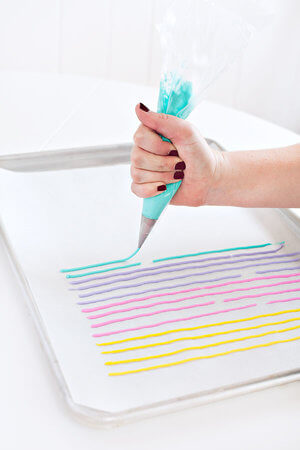 The game changer for me was my Instagram friend @awwsam. She made them a few weeks ago and they turned out amazing. So when she told me they were super easy to make, I decided it was time to stop being such a baby. After all, I do run a blog called Sprinkles for Breakfast.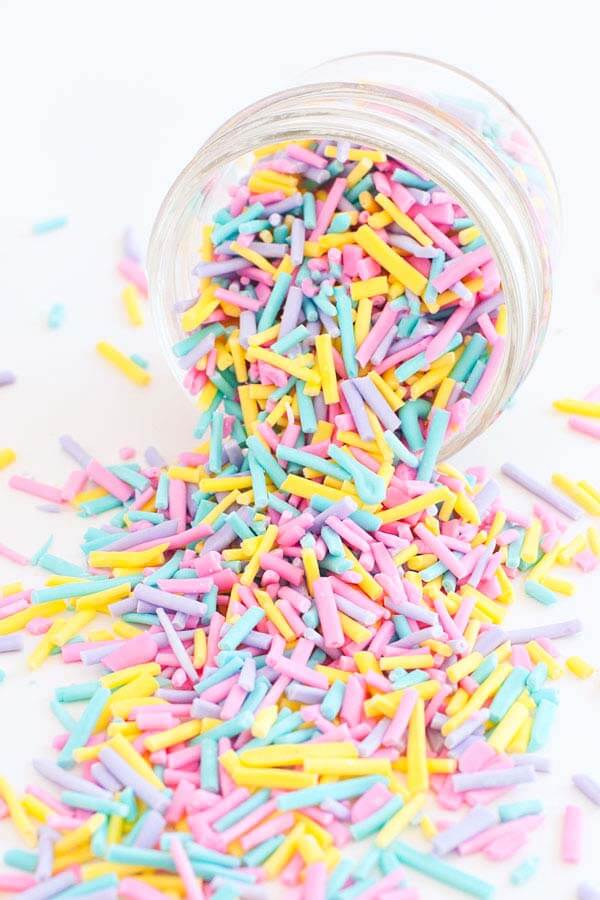 In short, I love Sprinkles and I will be making homemade ones a lot more often now. If you like Sprinkles at all…I suggest you give them a try! And be on the look out next week because I am going to give you guys a fun way to use your DIY Sprinkles that you won't want to miss.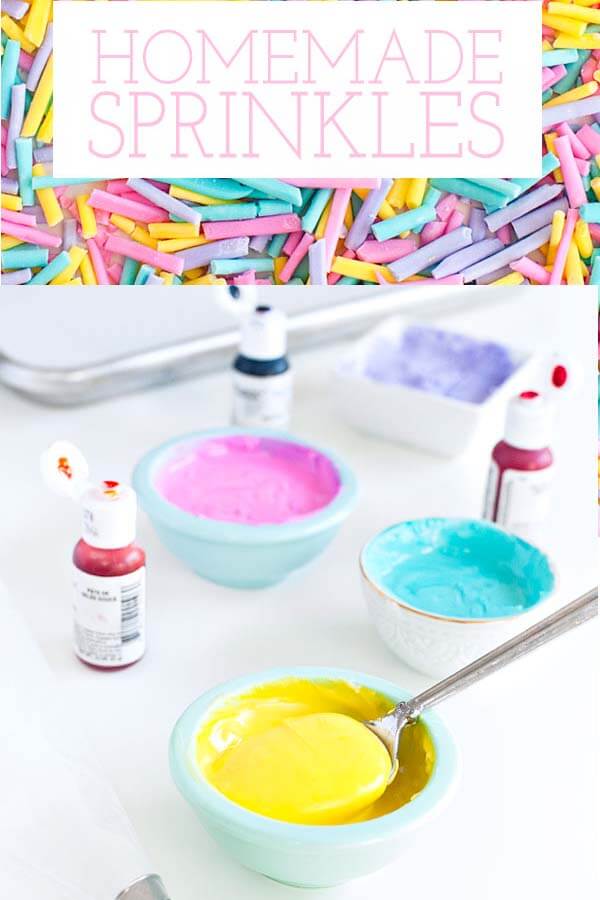 HOW TO MAKE YOUR OWN SPRINKLES
Ingredients
Food coloring

2 1/2 - 3 tablespoons warm water

1 1/2 tablespoons meringue powder

2 cups powdered sugar

Piping bags

Small round piping tip (I used Ateco #4 )

Parchment Paper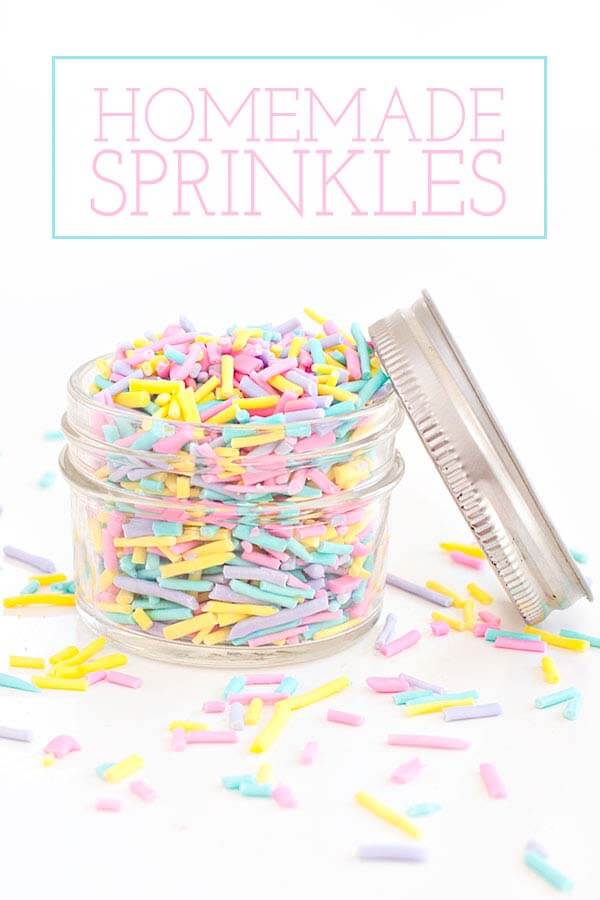 Instructions
Prepare baking sheets with parchment paper, and a piping bag with a #5 tip.

In a medium bowl, whisk together meringue powder, powdered sugar and water.

Divide the icing into 4 small bowls.

Add a few drops of food coloring to each bowl. Mix until you reach desired color.

Place icing in piping bag and pipe out straight lines on parchment paper.

Repeat for all the colors and let dry over night.

Break up the pieces with your hands tomake sprinkes.
Notes