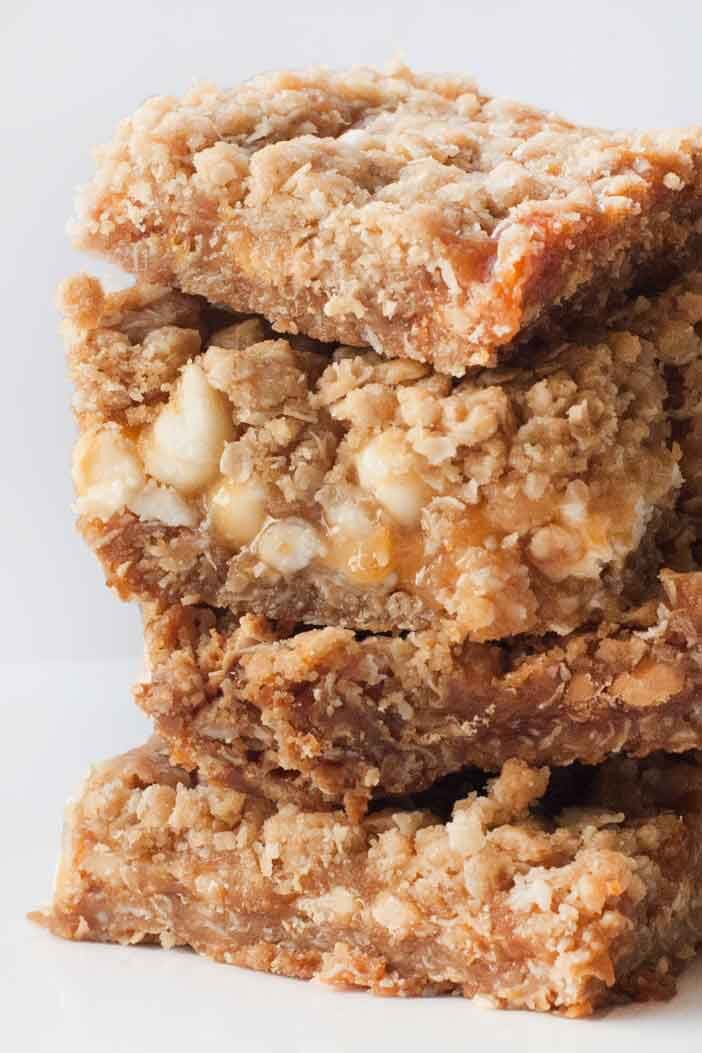 Jumbles are probably the best thing to ever come out of my oven. I know that is a bold statement, but I am going to go with it anyway. They are by far my most requested recipe and definitely one of my favorite things to make. In college, my roommates would eat them right out of the pan, and often burned their tongues because they couldn't wait for them to cool down. They are that good!
The best thing about jumbles is that they are very versatile. You can really put anything you want in the middle and it will taste good. Some of my favorites (beside this white chocolate caramel recipe) are apricot preserves, and white chocolate with raspberry preserves. Play around with it and see what you can come up with…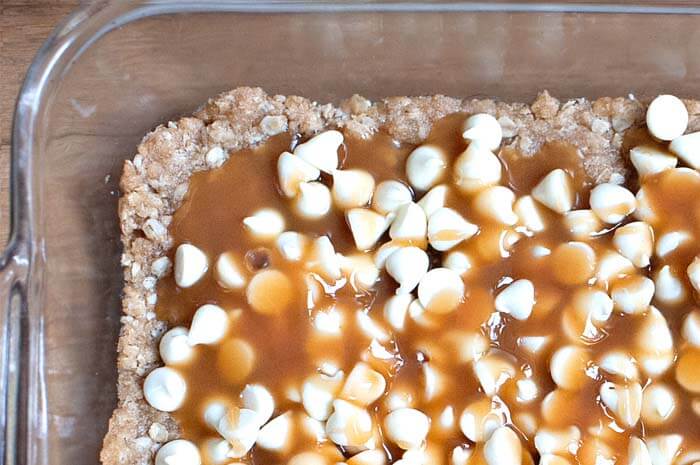 JUMBLES
Ingredients
CRUMBLE
2 ¼ sticks melted butter

2 cups flour

2 cups quick cooking oats

1 ½ cups brown sugar

1 tsp. baking soda

½ tsp. salt
FILLING
12 oz. White Chocolate Chips

Caramel Sauce or Syrup (I use the Smucker's Sundae Syrup that comes in the squeeze bottle)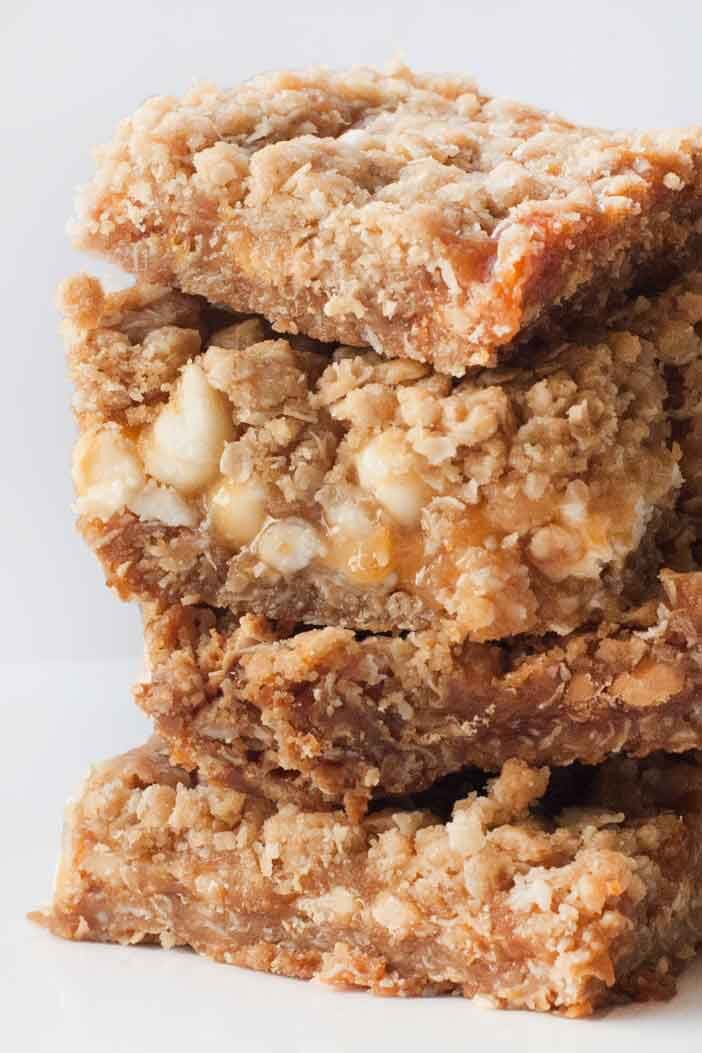 Instructions
Preheat oven to 350 degrees. Spray a 9 x 13" baking pan with a good coat of PAM.

Combine the dry ingredients in a medium bowl and set aside.

Melt butter in microwave or on stove top.

Add the melted butter to dry ingredients and mix with hands until the mixture looks crumbly.

Take half of the mixture and press it into the bottom of a greased baking pan. Press the mixture down to make an even, flat layer.

Bake bottom layer for 8-10 minutes, or until it starts to turn brown on the edges

Once you take it out of the oven, immediately spread the chocolate chips on top of the warm layer. Make sure they are distributed evenly.

Then add the squeeze caramel. There is no real measurement. Just put a nice even coat on top of the chips without drowning them all. It should look something like the image above.

Add the other half of the crumble mixture to cover the filling. Pat it down gently to pack in the filling.

Bake for another 25-30 minutes or until the edges turn brown.

Set aside to cool. Let Jumbles cool completely before cutting.