Don't have a tube pan? No problem! Here is an easy way to make your own at home.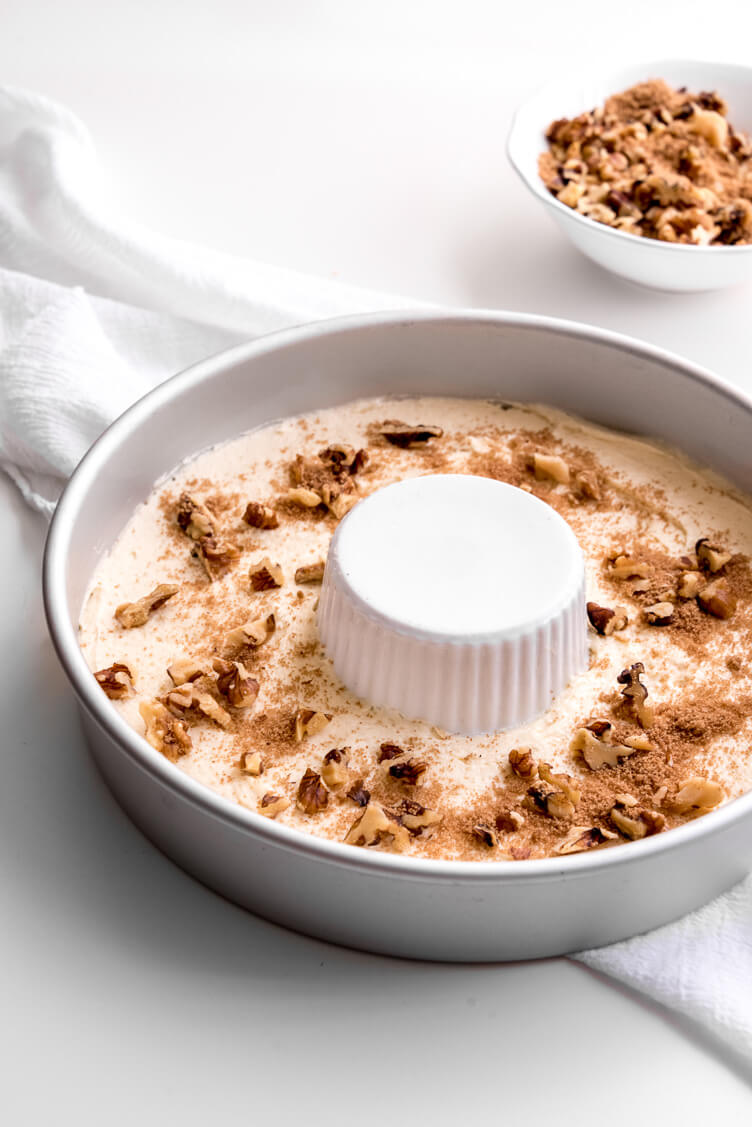 So you saw this amazing recipe online (maybe it was this Sour Cream Coffee Cake) – but there's a problem. It requires a tube or bundt pan. And you don't have one. And now you are trying to figure out – should you skip the recipe altogether or go buy one?
Good news: You can make your own DIY tube pan right at home!
What do you need to make a DIY Tube Pan?
All you need is…
A cake pan (9″ or 10″)
A ramekin or glass cup (3″-4″)
That's literally it.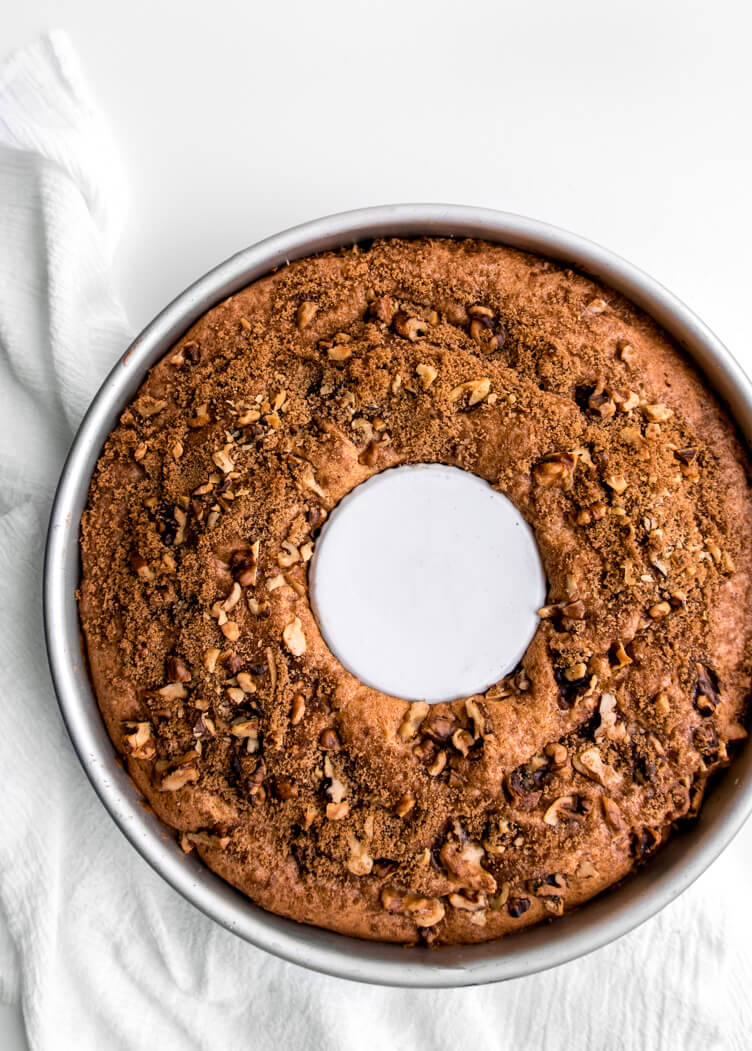 How To Make a DIY Tube Pan
For mine, I used a 3″ ramekin and a 9″ cake pan.
Grease your cake pan with butter or non-stick cooking spray.
Place a ramekin or cup with the open side down in the middle of your cake pan.
Pour your batter around the ramekin or cup.
Your baking time will depend on what size cake pan you chose and the one required in the recipe you are using. But if the recipe calls for a 10″ tube pan, using your 10″ cake pan and ramekin or cup should be the same bake time!

What can you make in it?
Any angel food cake recipe!
And if you are looking for other baking tips, you should definitely check these out.
I can't wait for you to try this out. It's so simple! And be sure to let me know in the comments how it works out for you.