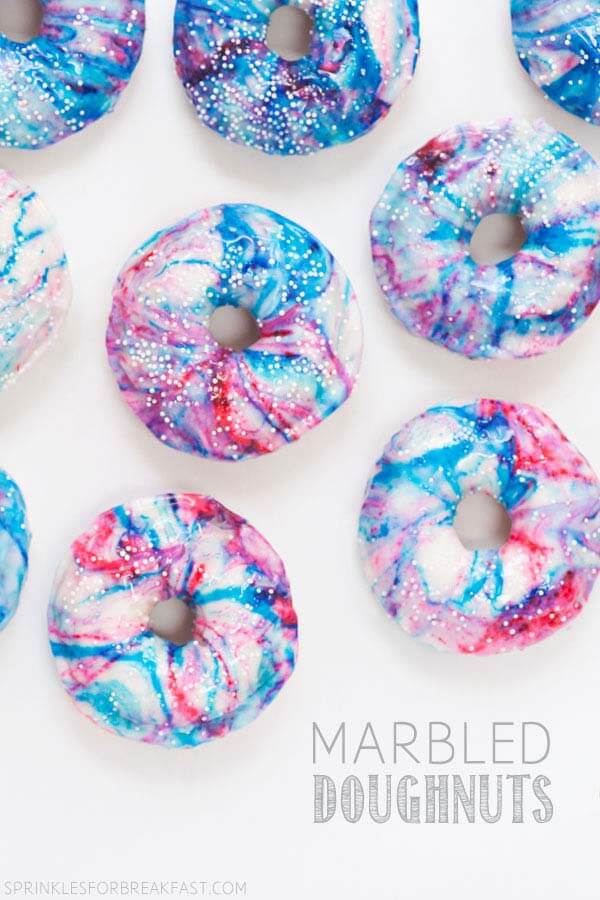 This month been a little crazy for me. In the last thee weeks I have been in Germany, Prague, France, Los Angeles, Texas, New Jersey, New York City, and Washington DC. Needless to say…I am very VERY tired.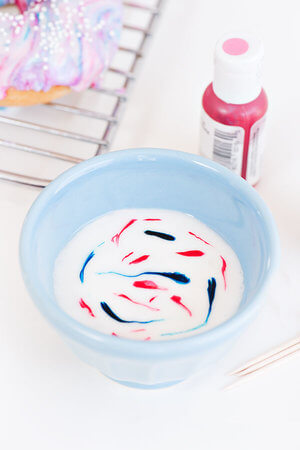 But lucky for you guys…not tired enough to step away from the kitchen. Somehow in all that travel I managed to whip up these Marbled Doughnuts (and make a large mess in my kitchen during the process).
These doughnuts are light and fluffy and delicious. They are seriously the best homemade doughnuts I have ever had! The rich buttermilk and flavorful vanilla paste make these doughnuts somewhat magical…and that's even before you add the marbled icing.
The best part about the icing (besides how cool it looks) is that it is super easy and fun to do. And as long as you put plenty of parchment down before you start, your cleanup will be a lot easier than mine! Happy marbling!
MARBLED DOUGHNUTS
Ingredients
BUTTERMILK DOUGHNUTS
1 cup all purpose flour

3/4 cup cake flour

1 1/2 teaspoon baking powder

1/4 teaspoon salt

1/2 cup butter, melted

2/3 cup sugar

2 egg

1 tablespoon vanilla paste (or 1 teaspoon vanilla extract)

3/4 cup buttermilk
ICING
3 cups powdered sugar

3-4 tablespoons milk

1 1/2 teaspoons vanilla extract

At least 2 different colors of food coloring

Toothpicks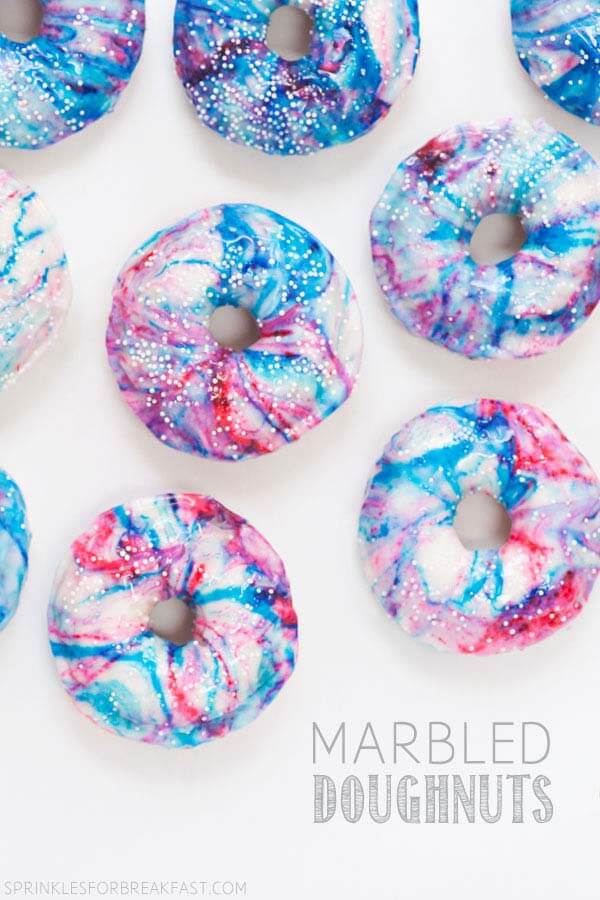 Instructions
For the doughnuts:
Preheat oven to 350 degrees. Prepare a Doughnut Pan with non-stick cooking spray.

In a medium bowl, combine flours, baking powder, and salt. Set aside.

In a stand mixer fitted with a paddle attachment, mix butter and sugar.

Add eggs and vanilla pasta.

On a low speed, add dry ingredients. Mix until combined.

Slowly stream in buttermilk. Mix until combined.

Place batter into a large piping bag.

Pipe batter so that each doughnut mold is 3/4 of the way full.

Place doughnuts on wire rack to cool.
For the icing:
Put powdered sugar in a bowl.

Whisk in milk and vanilla.
For the decoration:
Once doughnuts are cool take them out of the pan and place on a wire rack.

Place a piece of parchment or wax paper under the wire rack.

Place about 3 tablespoons of icing into a small bowl.

Use toothpicks to place small splotches of food coloring all over the surface of the icing.

Pour icing all over the doughnuts.

Repeat for all the doughnuts.