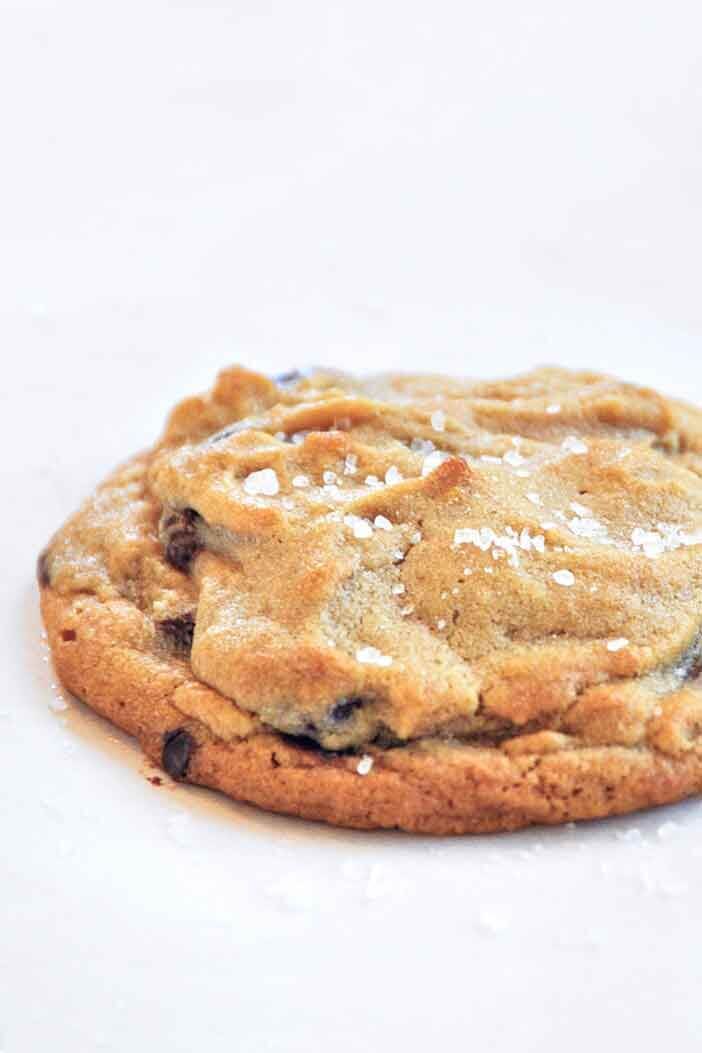 After a large dinner last weekend, I made everyone in my family sit down for a peanut butter chocolate chip cookie taste test. Even though we had just eaten a big meal, there weren't many protests when I said, "cookies". I have been working on finding a good recipe for a while now, and I wanted to make sure I chose the best one. There were a lot of different opinions (my family takes food very seriously), but the clear favorite was the one with a touch of sea salt. It is the perfect mix of sweet and salt, chewy and crunchy. Give it a try.
PEANUT BUTTER CHOCOLATE CHIP SEA SALT COOKIES
Ingredients
1 1/4 cups all purpose flour

3/4 teaspoon baking soda

3/4 teaspoon baking powder

1/4 teaspoon sea salt, plus more for sprinkling

1/2 cup unsalted butter, at room temperature

1/2 cup creamy peanut butter at room temperature

3/4 cup dark brown sugar

1/4 cup granulated sugar

1/2 tablespoon honey

1 egg plus 1 egg yolk

1 teaspoon vanilla extract

1 tablespoon plain Greek yogurt

1 1/2 cups chocolate chips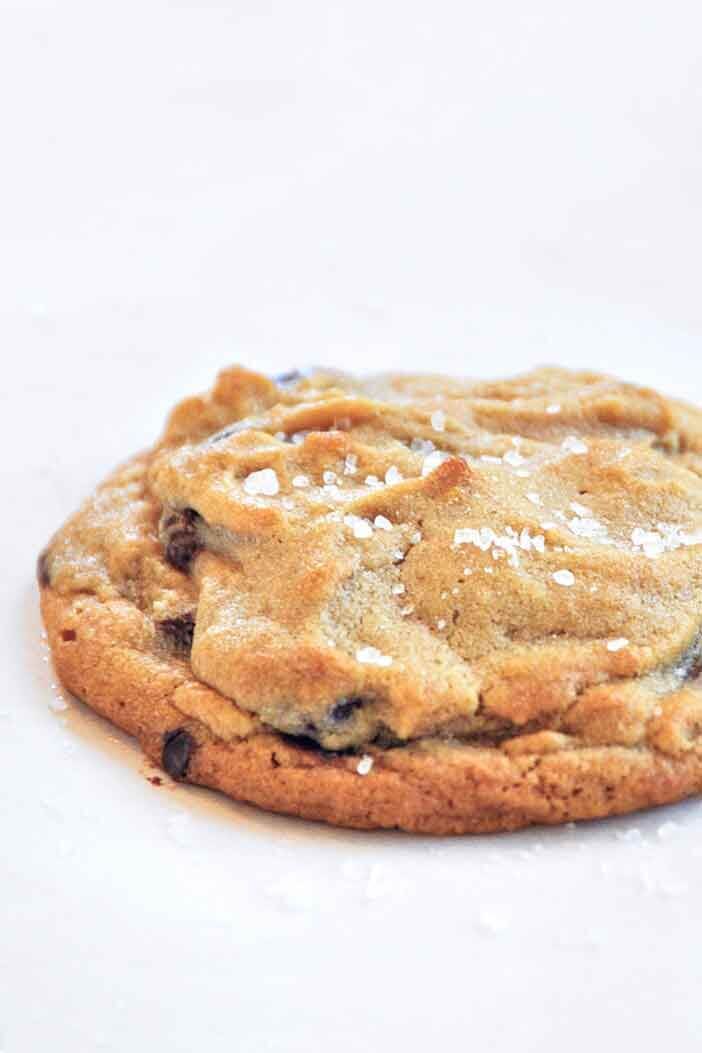 Instructions
Preheat the oven to 350 degrees.

In a medium bowl, combine flour, baking soda, baking powder and sea salt. Set aside.

With an electric mixer, combine butter and peanut butter on high speed until smooth. Add both sugars and mix until thoroughly combined.

Bring the speed down to medium and add egg, honey, vanilla, and yogurt until combined.

Put the mixer on the lowest speed and add the dry ingredients slowly just until combined.

Take the dough off the mixer and stir in chocolate chips with a spatula.

Chill dough in refrigerator for at least 1 hour (ideally the dough should sit over night - but I know it can get annoying to wait too long).

Once ready to bake, roll dough into 1-inch balls and place onto a cookie sheet lined with parchment. Bake for 9-12 minutes (depends on size of your cookie/your oven) or until cookies begin to turn slightly golden around the edges. Once you take them out, immediately sprinkle them with extra sea salt.

It is VERY important not to over bake . Cookies will look slightly underdone when you take them out, let them cool on the cookie sheet for 3-5 minutes. Transfer to wire rack to cool completely.