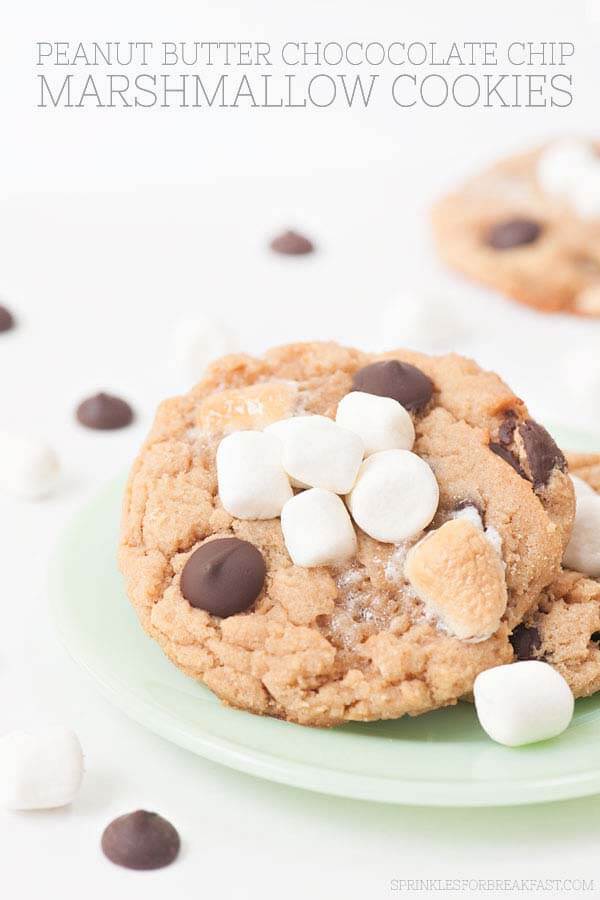 Recipe development happens in a number of different ways. Sometimes I come up with an idea, and it takes me two or three tries before I get it right. Other times, I try and try and try and it just doesn't work out the way I want it to, so the whole thing goes in the trash.
To be honest, there is nothing sadder than throwing an ENTIRE cake away. It really hurts my heart. Thankfully, that doesn't happen too often.
And then, every once in a while, I get lucky and I get a recipe perfect on the first try! That's what happened last week with these Peanut Butter Chocolate Chip Marshmallow Cookies.
One night my roommate was out and I was home alone craving a soft warm cookies. So, I went to the kitchen to see what I had lying around. The result was this soft, gooey, melt in your mouth cookie. I have a feeling you guys are going to be pretty happy with these – especially the chocolate peanut butter lovers out there!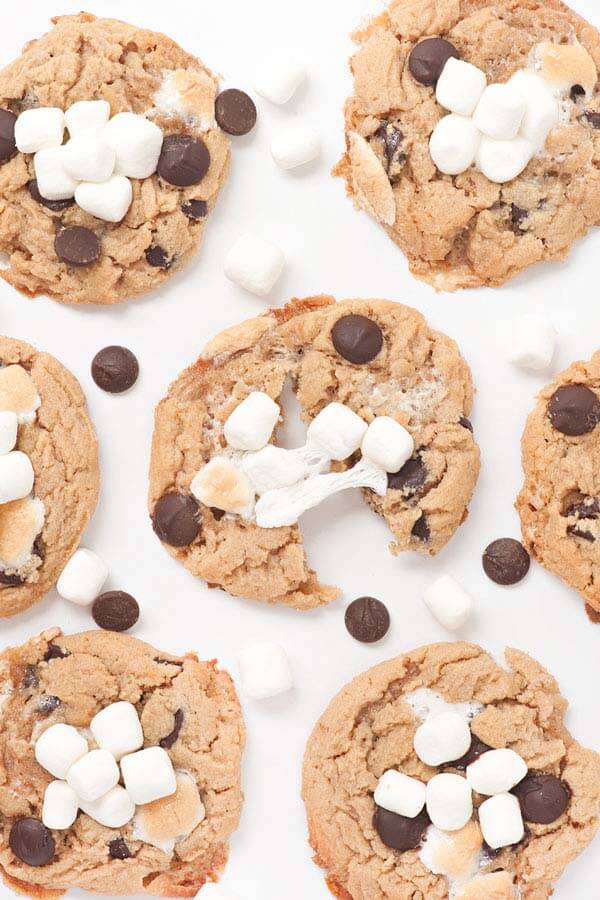 PEANUT BUTTER CHOCOLATE CHIP MARSHMALLOW COOKIES
Ingredients
3/4 cup butter, softened

1 cup sugar

1 cup brown sugar

1 cup peanut butter

2 eggs

2 tsp vanilla

2 1/2 cups flour

1 teaspoon baking soda

1 teaspoon cream of tartar

1/2 teaspoon salt

2 cups mini marshmallow, plus more for topping

2 cup semi-sweet chocolate chips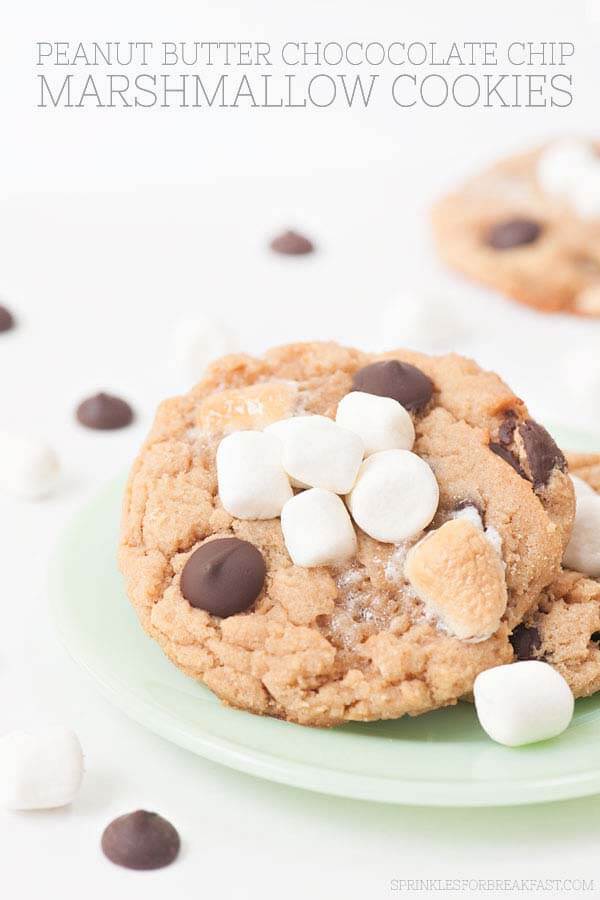 Instructions
Preheat oven to 350 degrees and prepare a baking sheet with parchment paper.

In an electric mixer fitted with a paddle attachment, cream butter, sugar, brown sugar, and peanut butter. Mix until light and fluffy.

Fold in chocolate chips and marshmallows.

Remove cookies from oven and immediately add 5-6 marshmallows. Allow cookies to cool on the baking sheet.