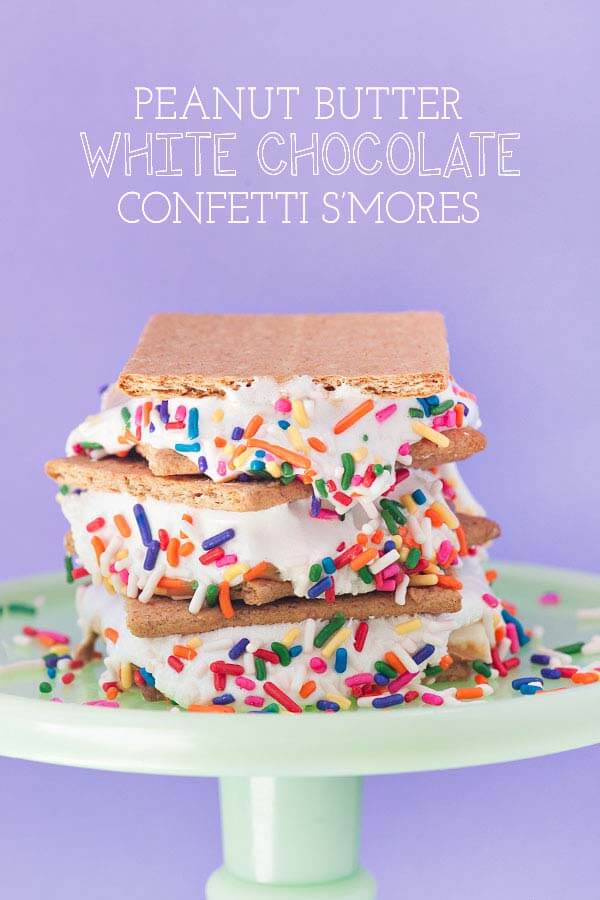 National S'mores Day is one of my favorite days of the year because it gives me a legitimate excuse of eat s'mores for breakfast (which I did). But even though National S'mores Day is over, that doesn't mean we should stop eating s'mores.
In fact, I encourage you eat MORE s'mores…especially if they have sprinkles on them. These Peanut Butter White Chocolate Confetti S'mores are OUT OF THIS WORLD. I have had them for breakfast three days in a row!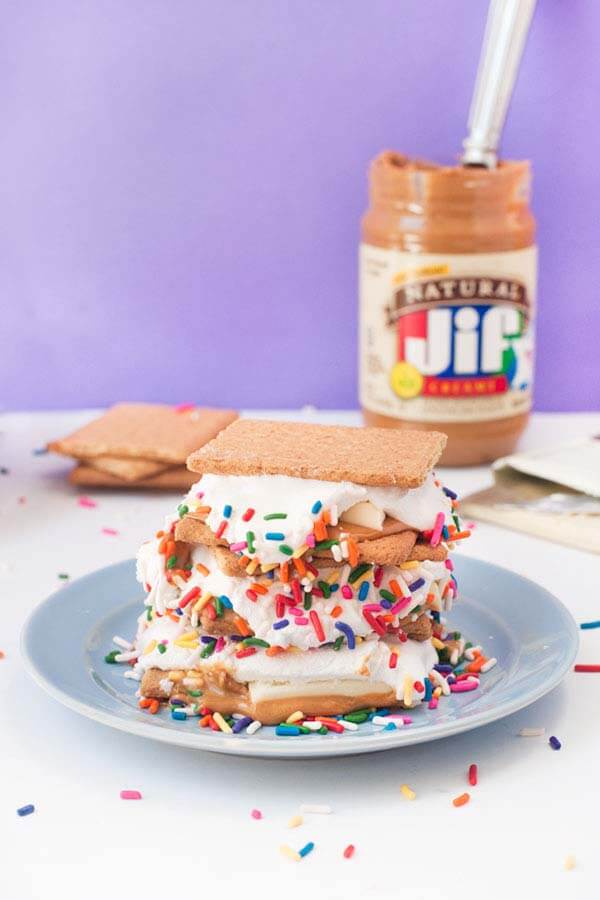 But be warned, these require a little bit of planning because the homemade marshmallows need to sit overnight! If you absolutely can't wait, you can replace them with store bought marshmallows, but the homemade ones make it so much better! Also if you are feeling REALLY ambitious, you can take it a step further and make your own Graham Crackers as well!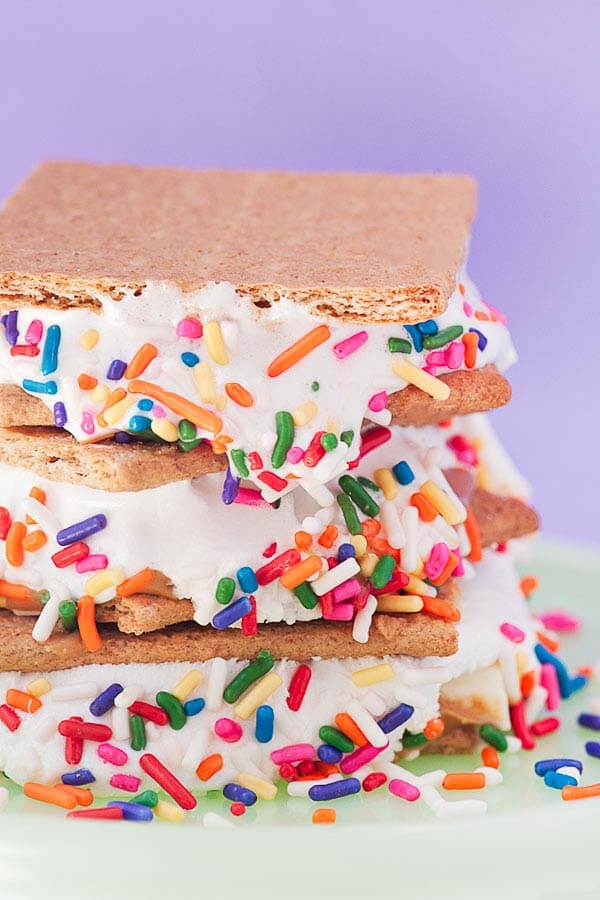 PEANUT BUTTER WHITE CHOCOLATE CONFETTI S'MORES
Ingredients
FOR THE MARSHMALLOWS
3 envelopes unflavored gelatin

1 cup cold water, divided

1 1/2 cups sugar

1 cup light corn syrup

1/4 teaspoon salt

2 teaspoons clear vanilla extract (regular vanilla extract is as well)

1/4 - 1/2 cup powdered sugar
FOR THE WHOLE S'MORE
Graham Crackers

White Chocolate (I used Ghirardelli)

Peanut Butter

Sprinkles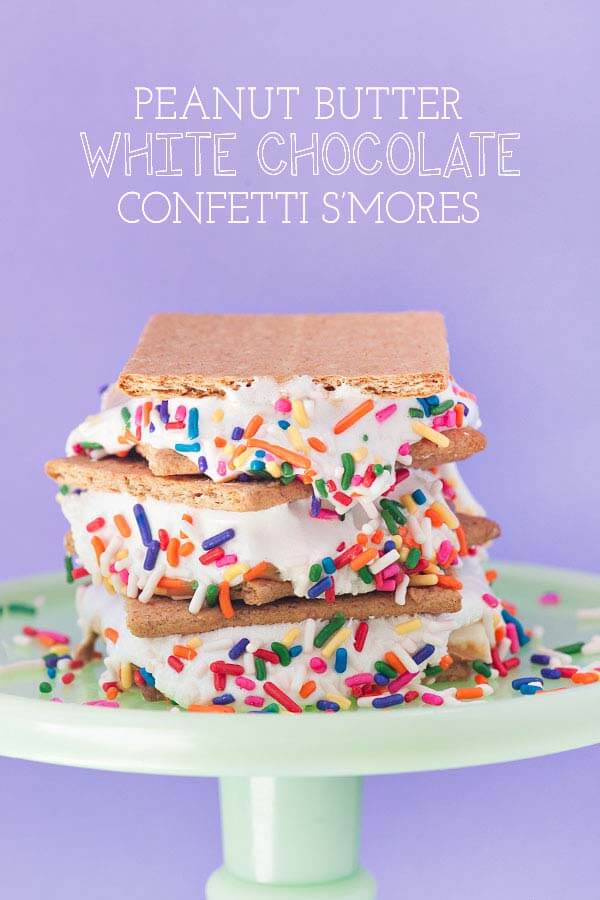 Instructions
Line the bottom of a 9 x 13" pan with parchment, non-stick spray, and powdered sugar.

In a bowl fitted with a stand mixer and a whisk attachment, combine gelatin and cold water. Do not mix yet. Let this sit while you prepare the syrup.

In a saucepan, combine sugar, corn syrup, salt and 1/2 cup cold water. Cook over medium heat until sugar dissolves. Put the heat up to high and let the sugar cook until it comes to a rolling boil. It may take a few minutes.

Remove the syrup and add it to the bowl with gelatin.

On high speed, mix until the mixture is thick and fluffy.

Using an offset spatula, spread the batter evenly in the baking dish.

Using an offset spatula, spread the batter evenly in the baking dish.

Turn marshmallows onto a cutting board dusted with powdered sugar. Use a sharp knife to cut 1 1/2" squares.

Break a graham cracker in half. Put peanut butter and white chocolate on one side.

Put marshmallow on the other side and put in the microwave for 5 seconds.

Sandwich the two together and sprinkle sides with sprinkles.