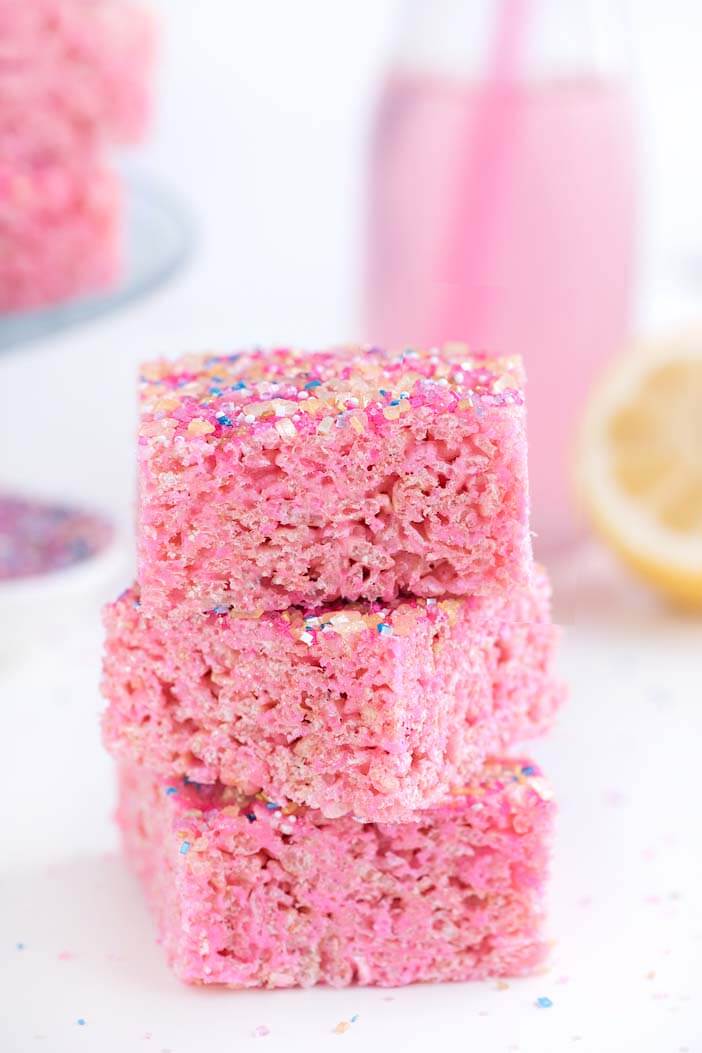 So after two months in Europe, I am back in the USA. This week, I have spent a lot of time telling people about my adventures in Germany and how it was a truly was an incredible experience. I have so many stories about the people I met and the places I visited – and I did learn quite a few things about the German culture. More specifically, the Germans have no idea what a Rice Krispy Treat is
.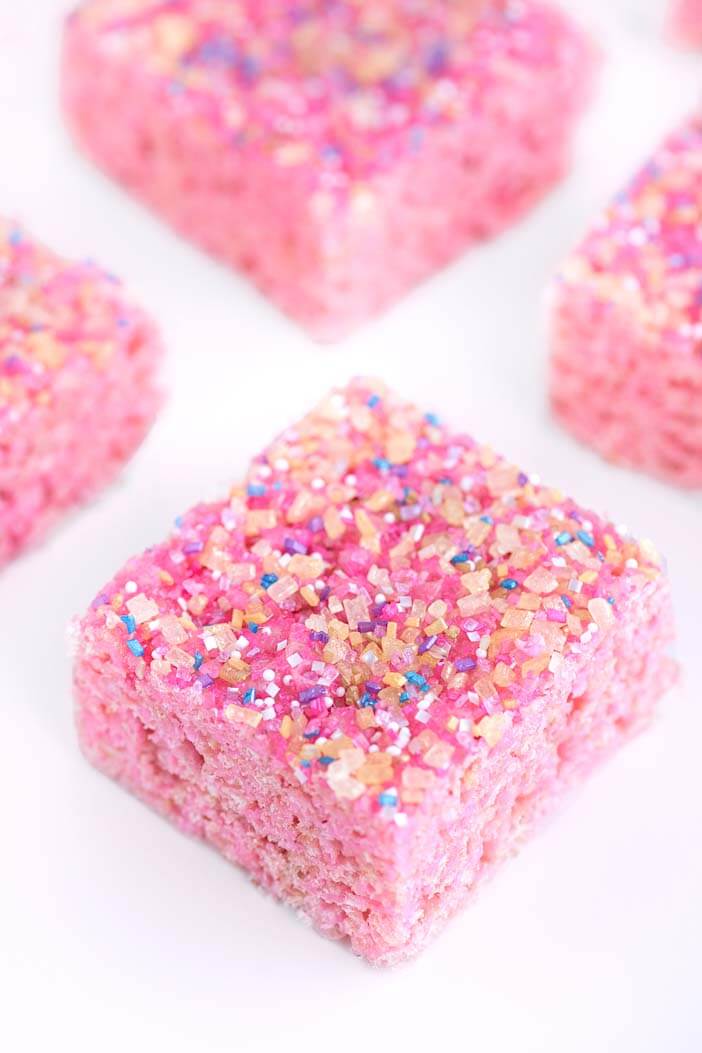 In the US, these marshmallow treats are considered a staple in every home. There is no baking involved, the process is super easy to make, and they are DELICIOUS. I even did a "How To" project about then in 7th grade.
But somehow, Germans missed the memo on these. So when I started melting marshmallows at the treatment center, they all looked at me like I was crazy. When I presented them with the final product their minds were literally BLOWN. They were all gathered around me watching me cut them like I had just shown them the most amazing thing they had ever seen. It was hilarious. And the kids LOVED them.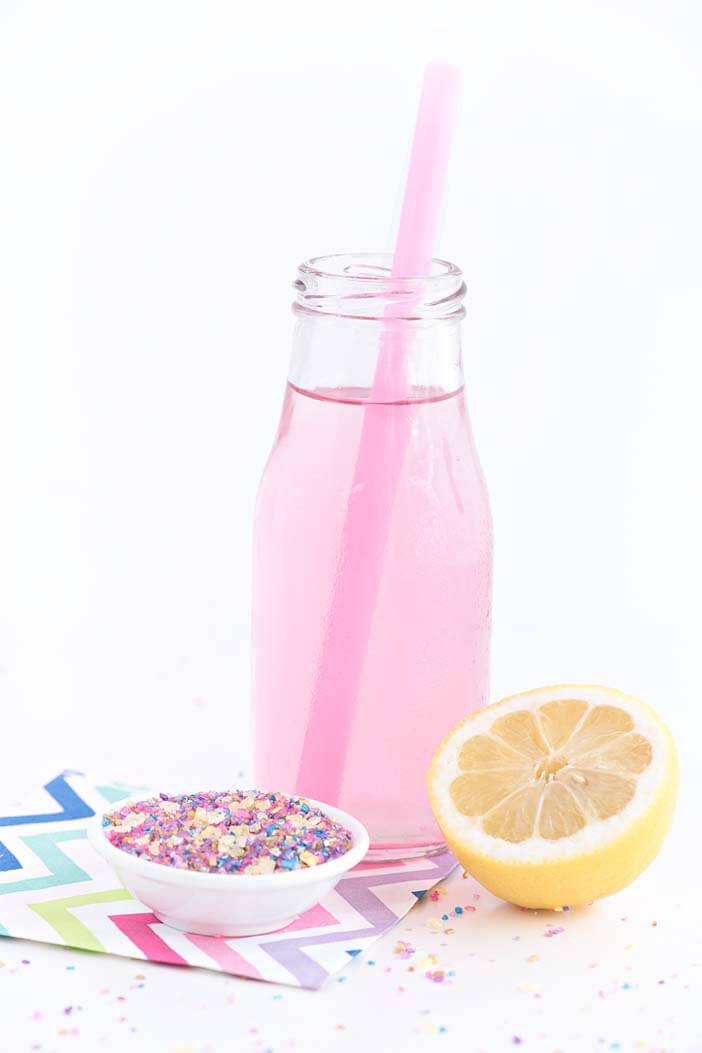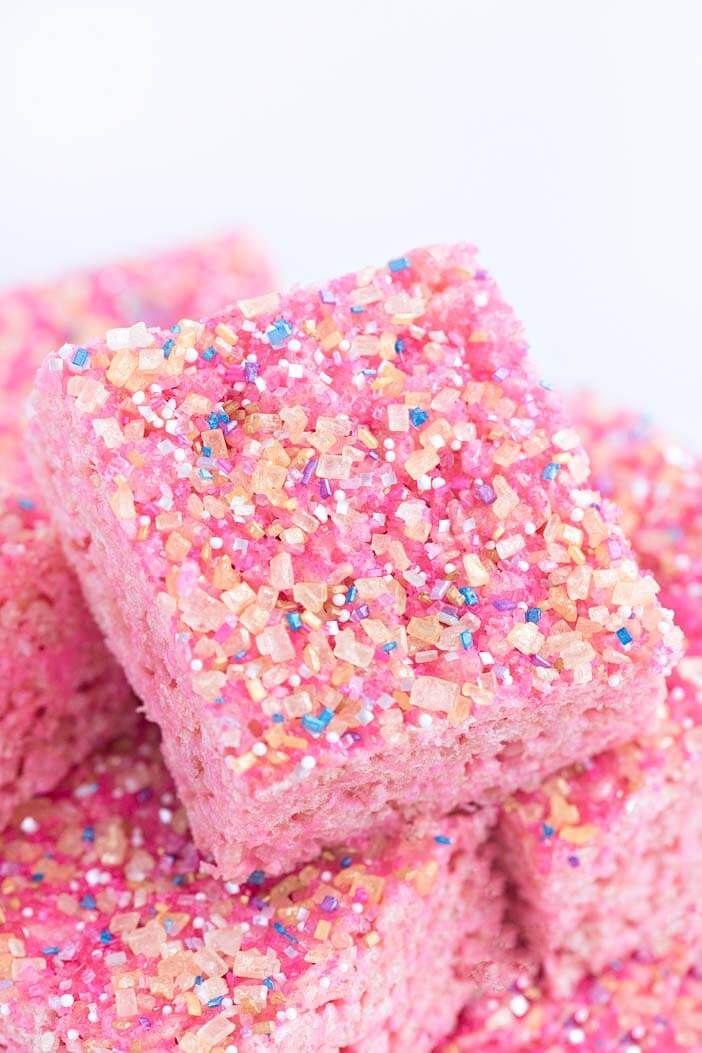 So today, I have put a little summer spin on the delicacy that is the Rice Krispy Treat. For me, there is nothing better than an ice cold lemonade on a hot summer day, so I created some Pink Lemonade Rice Krispy Treats! A little food coloring and a a hint of lemon extract give the traditional treat a sweet summer makeover!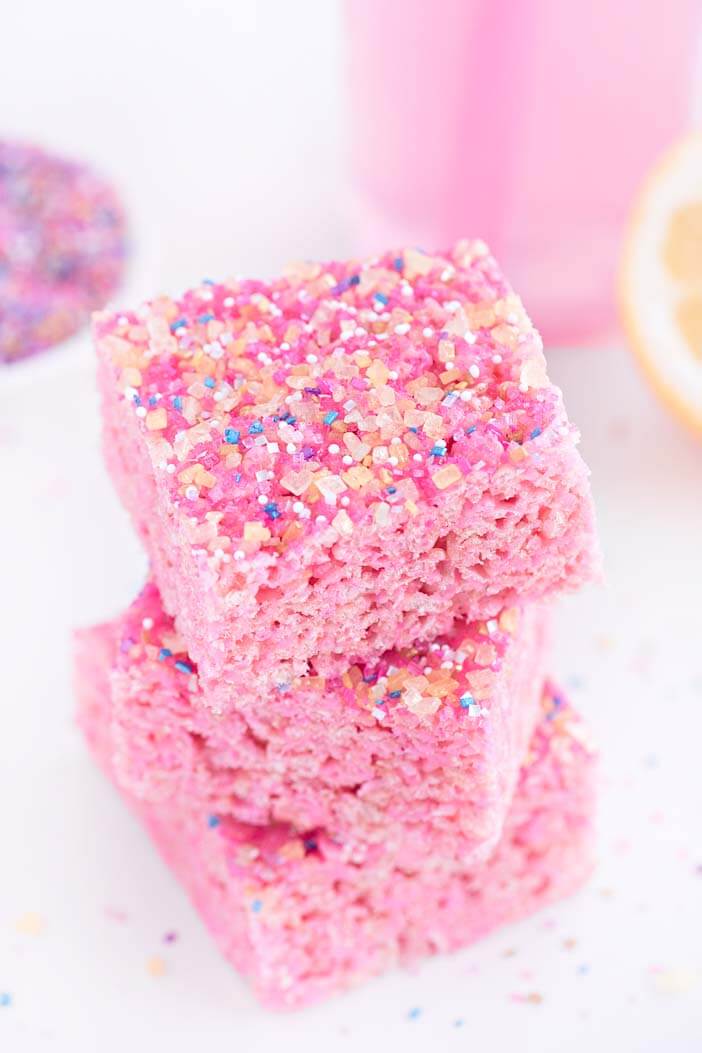 PINK LEMONADE RICE KRISPY TREATS
Ingredients
6 cups Rice Krispy Cereal

16 oz. bag or 9 cups mini marshmallows

4 tbs. salted butter

3/4 teaspoon lemon extract

Pink food coloring

Sprinkles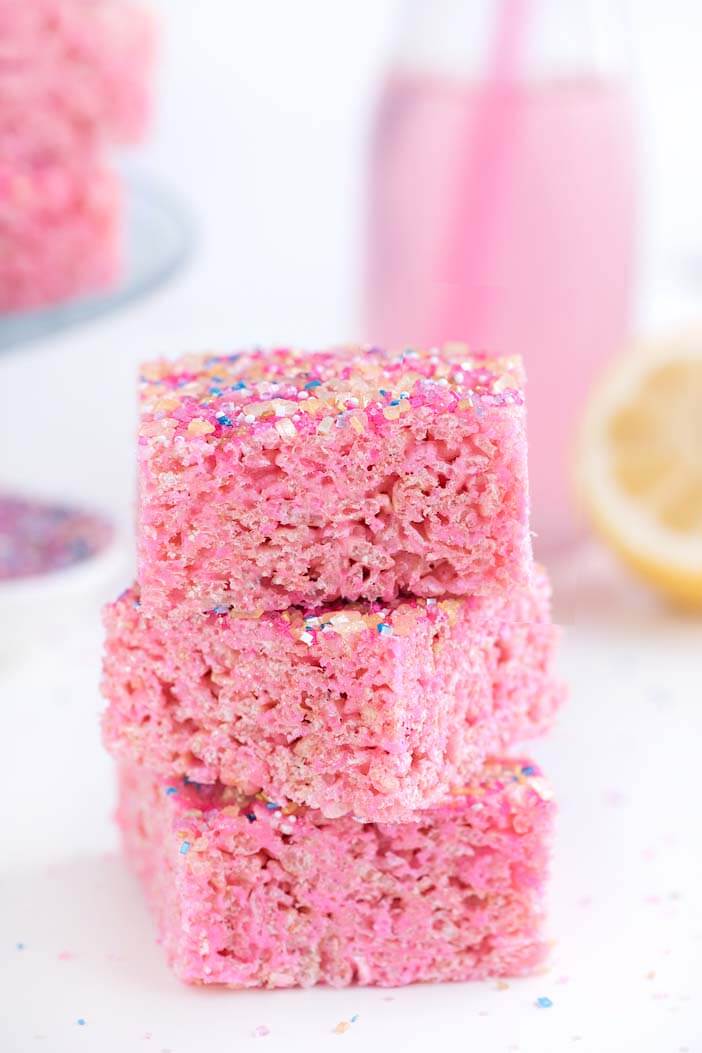 Instructions
In a large pot, melt butter and 7 cups of mini marshmallows on medium heat. Make sure you stir every 15-30 seconds until the two ingredients are combined.

Mix in a few drops of pink food coloring and lemon extract.

Add in Rice Krispy cereal and mix until everything is coated in the marshmallow mixture.

Let sit for 1 minute to cool.

Add remaining marshmallows 1 cups at a time. Stir after each addition.

Spray a 9x13" pan with non-stick cooking spray and then pour mixture into pan.

Spray non-stick cooking spray on your hands and press mixture down into the pan.

Add sprinkles all over the top and lightly press down.

Place in the refrigerator for at least 30 minutes.

Once the treats and cooled, cut them into individual servings.