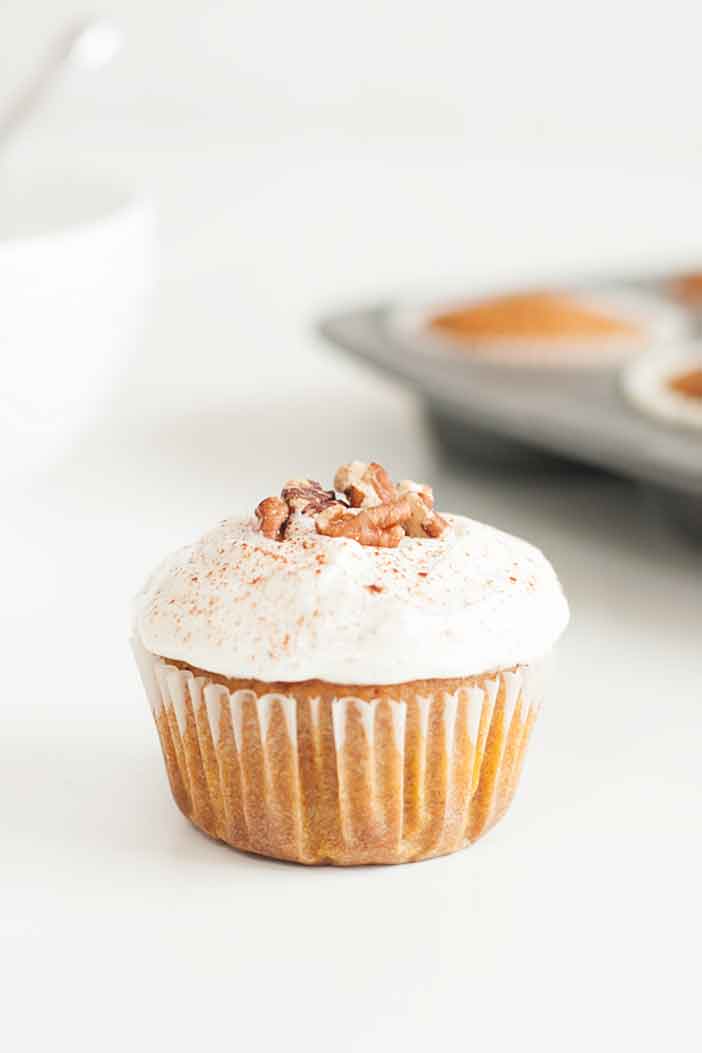 I recently learned that the pumpkin is considered to be part of the fruit family. While I don't really understand why or how it is categorized that way, I can tell you, with confidence, that the pumpkin is a great way to enhance your baking. Why do you think everything turns pumpkin flavored when the leaves start to change colors? Because it is awesome. The best part is that you can use it all year around. Pumpkin puree keeps very well, and can be found canned at the grocery store any time.
Whether you are celebrating fall flavors or just feel like a delicious pumpkin snack – this recipe is for you. These muffins are great for a grab-n-go breakfast, or an after dinner treat when smothered with the cream cheese frosting. Ok let's be real- any time of day treat. Who just saves the good stuff for after dinner anymore.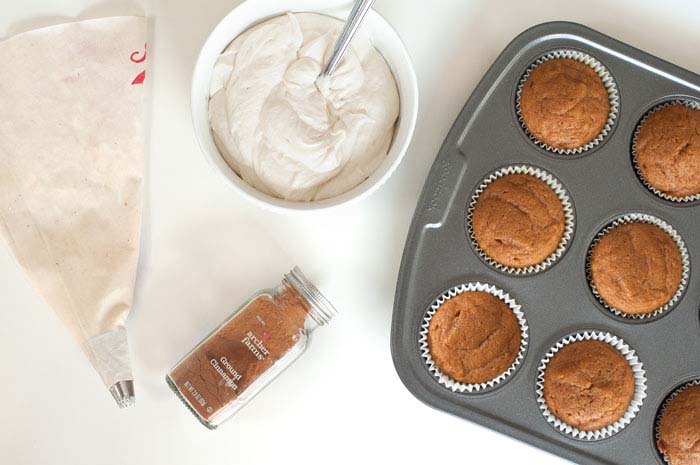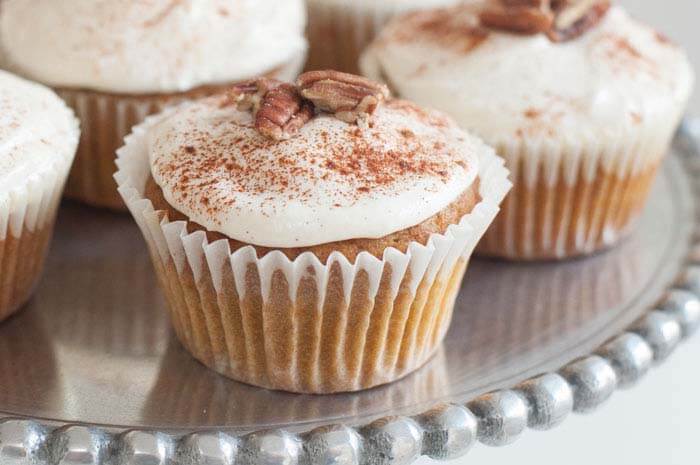 PUMPKIN MUFFINS WITH CREAM CHEESE ICING
Ingredients
MUFFINS
2 cups pumpkin (530 g)

1 2/3 cup sugar (335 g)

4 eggs

1 cup vegetable oil (223 g)

2 cups flour (256 g)

2 tsp. baking powder (8 g)

1 tsp. baking soda (4 g)

2 tsp. cinnamon (5 g)

1 tsp. salt (6 g)

3/4 cups pecans (optional)
CREAM CHEESE FROSTING
1/2 cup salted butter, firm but not cold (113 g)

6 oz cream cheese, cold (170 g)

1/2 tsp vanilla extract (2 g)

3 1/2 cups powdered sugar (700 g)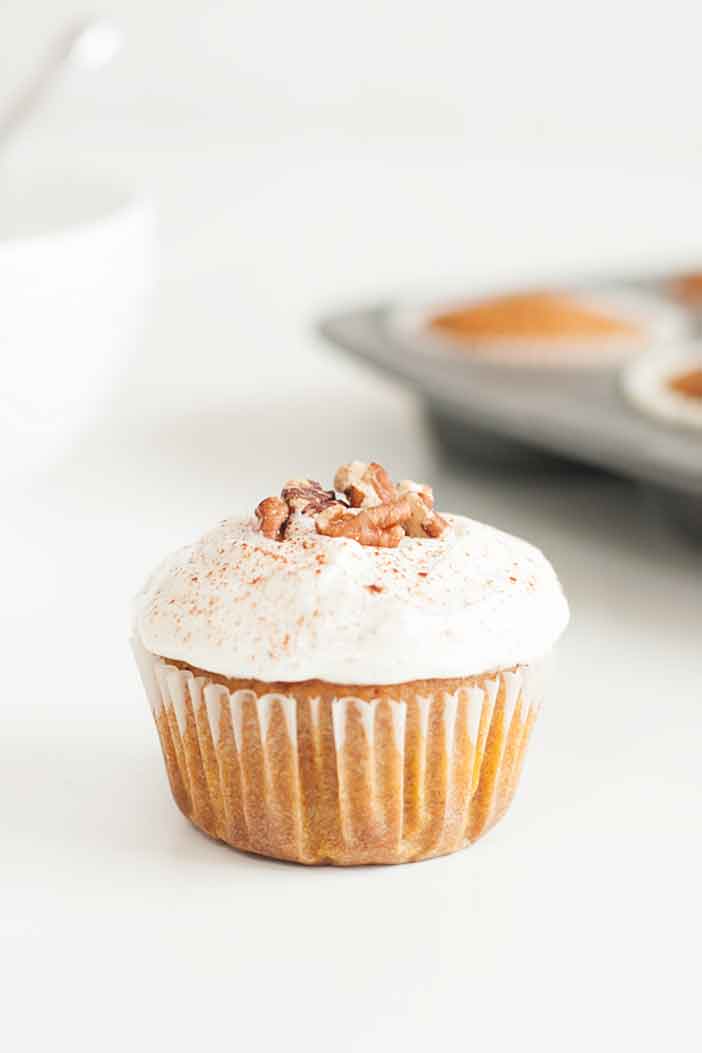 Instructions
For the muffins:
Preheat oven to 325 degrees and line 24  cupcake tins with paper liners.

In a medium bowl, combine flour, baking powder, baking soda, cinnamon, and salt; set aside.

In a large bowl, whisk oil, pumpkin puree, eggs, and sugar until combined.

Add dry ingredients (and pecans if adding) to wet mixture and mix until just combined. Do not overmix.

Divide the batter evenly so each liner is 3/4 of the way full.

Bake 15-18 minutes or until a toothpick inserted in the center comes out clean.
For the cream cheese frosting:
In a stand mixer with a whisk attachment, mix cream cheese and butter on a medium speed until combined.

Add vanilla extract and beat until combined.

On a low speed, add powdered sugar gradually. Once the powdered sugar is fully combined, increase the speed to high for 2-3 minutes.

Once muffins are cooled, frost cupcakes as desired and garnish with pecans.