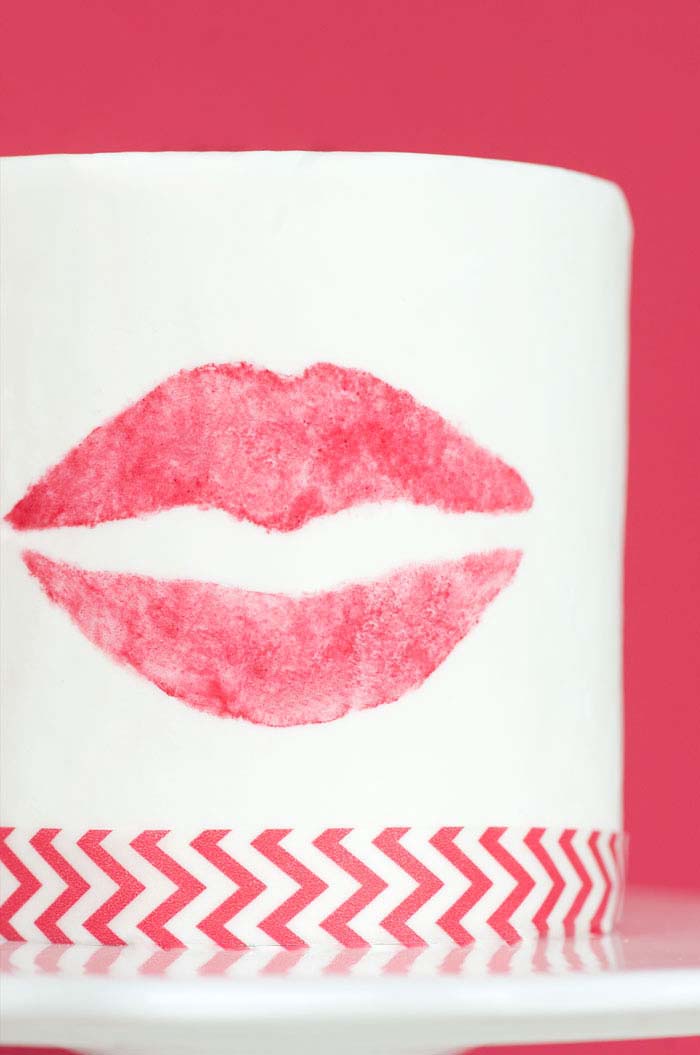 Another Friday and another cake inspired by Taylor Swift lyrics. This is my third Swift inspired cake, and it also happens to come from the third track on her album, Style.
You got that James Dean daydream look in your eye
And I got that red lip classic thing that you like
And when we go crashing down, we come back every time
'Cause we never go out of style
We never go out of style
This is a great song. I could sit here and try to describe it to you (if for some reason you don't have the internet or radio and have never heard it), but I think Lorde sums in up pretty well in this tweet.
I mean…does it get much better than that? I can't think of a better compliment than having your song make someone chair-dance so hard. I myself have chair-danced to this song in a car driving down PCH. Unfortunately, one time I got totally busted by a bus of teenagers while doing said chair-dancing. And because it was PCH…it was bumper to bumper traffic. So I was trapped. My face was bright red and I just had to sit there.
And even though that was horribly embarrassing…it taught me a valuable lesson. Never look into other people's cars while rocking out in your car. If you don't know they are staring at you…it's kind of like they are not even staring at you. Out of sight out of mind, right? Or something like that. I realize it may not be the most logical – but it has worked wonders for me.
So there you have it. I hope everyone has a great weekend and hopefully it will be filled with lots and lots of chair-dancing.