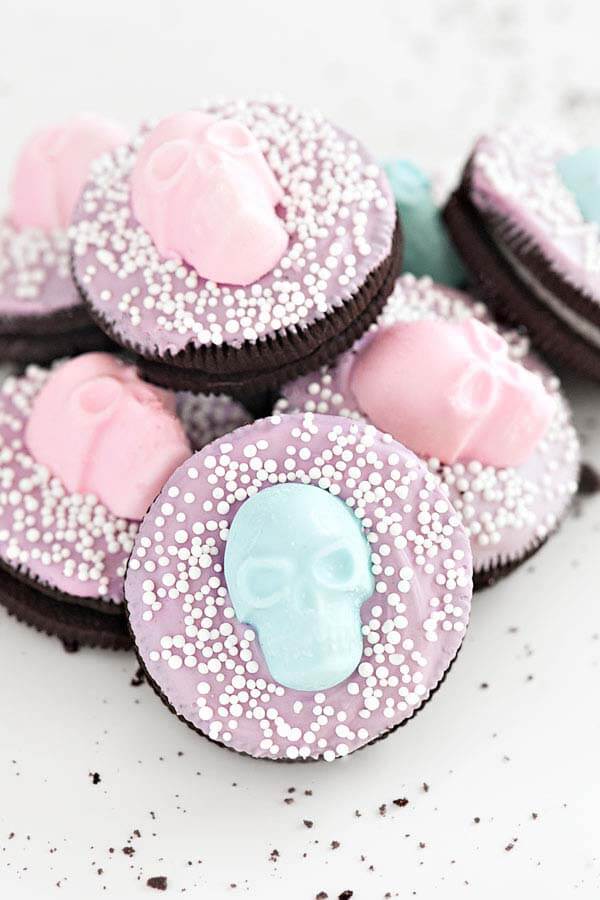 We are less than a week away from the big day, and I am so excited. On top of that, I am throwing a Halloween party this weekend, so the likelihood of me getting any actual work done this week is pretty low.
But as much as I love Halloween, I really am not a big fan of Orange + Black. I actually kind of hate it. One of the most important things about blogging is creating a style and aesthetic and sticking with it. And when it comes to Sprinkles for Breakfast, black and orange don't really fit in
So instead of trying to make those colors work, I decided to make some spooky SFB inspired treats. These Halloween Oreos are a little different than the ones I made last year, but they are just as easy to make! So if you are looking for a last minute themed dessert – these are for you!
SPOOKY SKULL OREOS
Ingredients
Oreos

Melting Chocolate

Candy Coloring

Skeleton Candy Mold

Sprinkles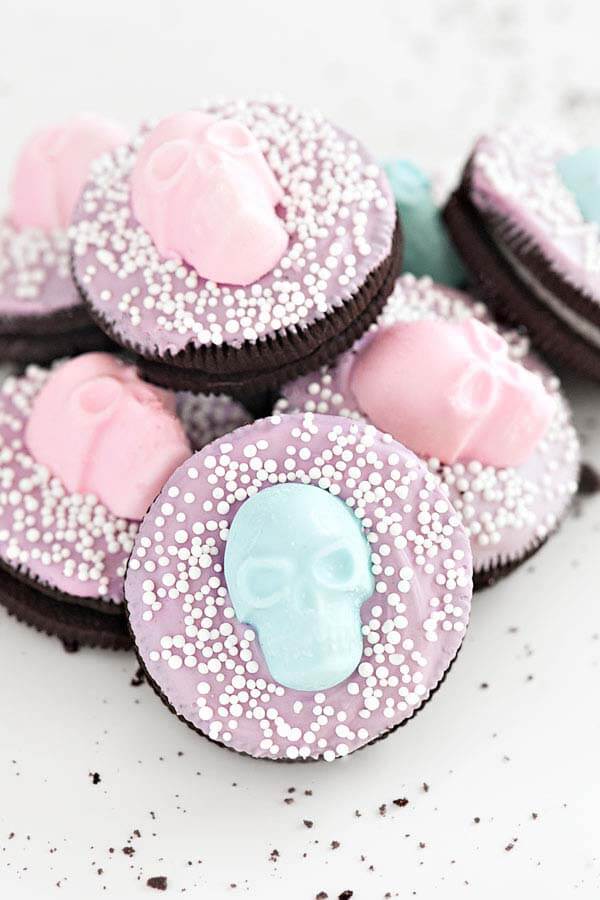 Instructions
Melt chocolate in the microwave in 30 second intervals.

Divide into three different bowls. Use the candy coloring to color chocolate to desired colors.

Fill skull candy molds (about half way) with colored chocolate and use an offset spatula to remove any extra chocolate. Tap the trap on the counter to avoid air bubbles.

Place in the fridge until harden.

Once your skulls are ready, reheat your chocolate. Dip one side of the Oreo into the chocolate.

Immediately pace chocolate skull in the middle and add sprinkles. Set aside to dry.