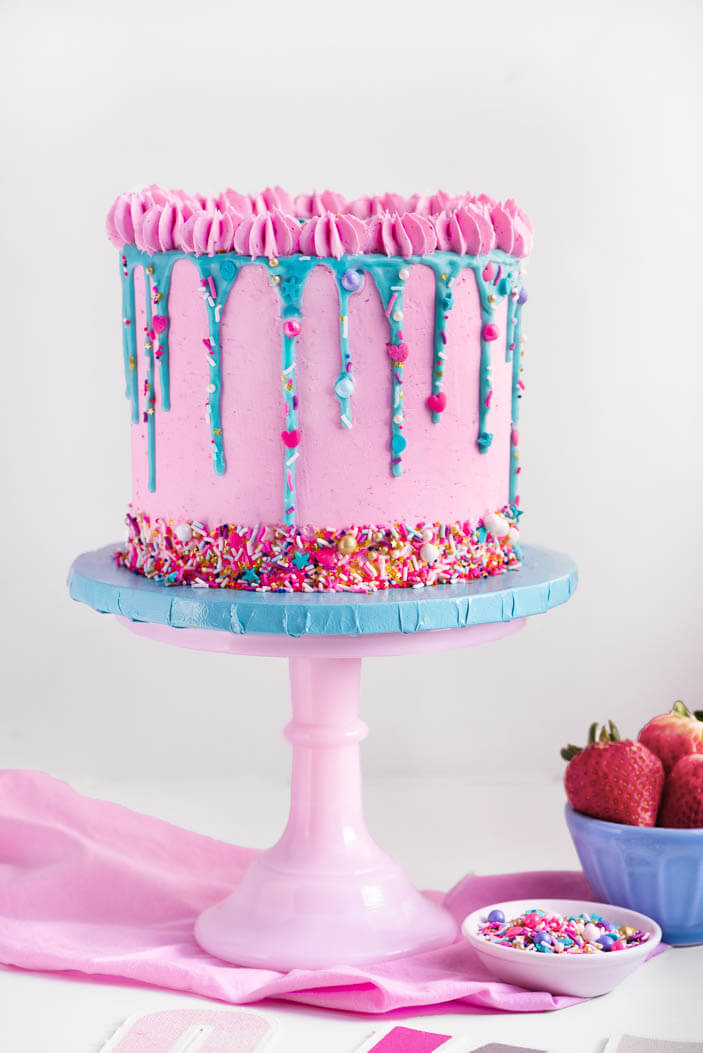 This cake has a very special place in my heart because it was the last birthday cake I made for my mom before she passed away. (I may or may not already be crying as I write this). I made and photographed this cake almost a year ago, but I have not been able to get myself to post it (probably something to do with the previously mentioned crying). But, this week marks 4 years since my mom passed away, so I felt like it was time.
When you think about about the span of someone's life, 4 years does not seem that long. But time is a strange thing when you lose someone you love. In some ways, time stands still. There are days or moments that come without warning where you are overcome by a wave of sadness. The emotions overwhelm you and you are transported right back to the center of your loss. It feels like the whole thing is happening all over again.
On the other hand, time seems to be going too fast. So many things have changed in my life over the last 4 years, and I am devastated when I think about all the things my mom will never know about me or my life – the places I have lived, the accomplishments I have achieved, and the heartaches I have endured. Each new experience acts as a marker – a reminder that, as time continues to pass, I am further and further away from the life that I knew with her in it. Further away from her.
And this month we are selling our house. I know it sounds strange that I am so sad to see it go because the reality is, so many terrible things happened inside this house. It was inside this house that I watched the cancer strip, my mom of her strength and personality bit by bit, until it was gone. It was inside this house that I held her hand while she cried because she was too exhausted to fight anymore. And it was inside this house that I watched the people I love most struggle to figure out how to live their lives after she was gone.
Soo yes, a lot of terrible things happened inside this house – but it is still the place I feel closest to her.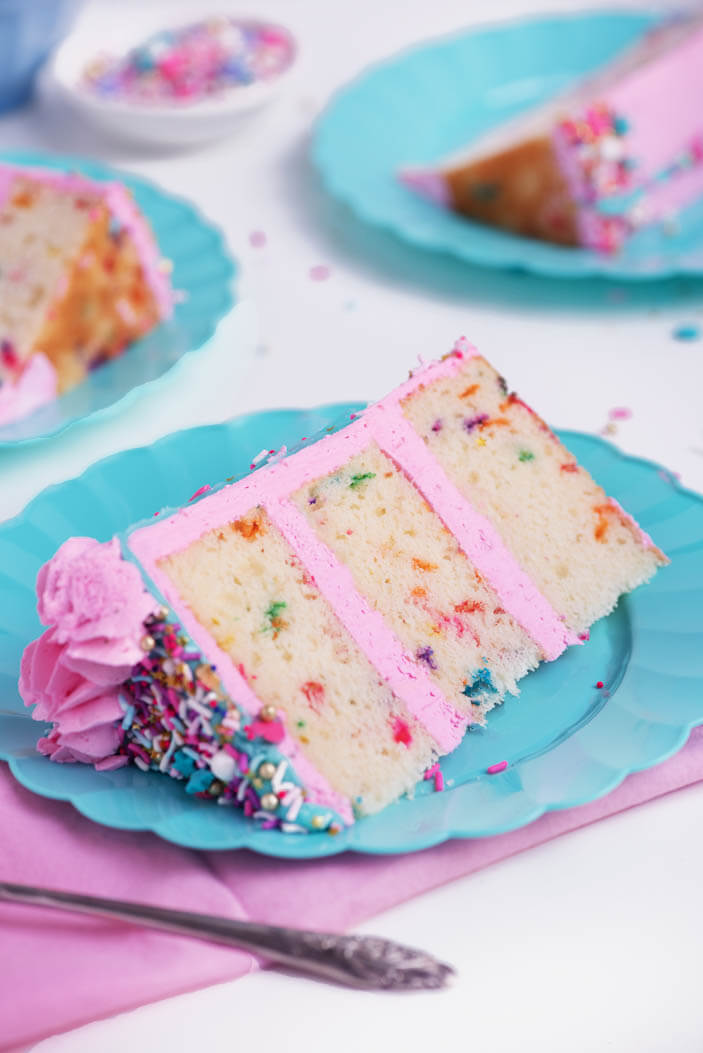 For some reason, my good memories outweigh the bad ones when I am home. This is a place I watched my mom rediscover her own life after her children were gone. A place where I saw the strength of my mom and dad's love like I had never seen before. A place where she smiled and laughed and attempted to train the puppy I brought home randomly one day. It is a place she loved so much – and it is the place where we all shared her last Strawberry Confetti Birthday cake.
Somehow, saying goodbye to this house makes me feel like I am having to say goodbye to her all over again. That I am officially leaving any part of my life with her in it behind and moving forward. Logically, I know this is ridiculous. I know that this house is just a structure and letting it go does not mean I have to say goodbye to the memories that live inside of it. But for some reason, no matter how many times I remind myself of this, I am still doing a lot of crying (and a lot of comfort eating). And for now, I am just going to let myself.
Ok now that I have word vomited allllll my feelings, here is a wonderful Strawberry Confetti Cake recipe for you guys to make! A super moist yellow confetti cake with the most amazing strawberry Italian buttercream you will ever taste! And if you are having a hard day and you want to cry while making it and/or eating it – I totally support you in that.
STRAWBERRY CONFETTI CAKE
Ingredients
FOR THE CAKE
2 eggs + 1 egg white, room temperature

1 cup whole milk, room temperature

2 1/4 teaspoons pure vanilla extract

3 cups cake flour, sifted

1 3/4 cups sugar

1 tablespoon + 1 teaspoon baking powder

3/4 teaspoon salt1

2 tablespoons unsalted butter, room temperature

1/2 cup sprinkles
FOR THE BUTTERCREAM
2 cups unsalted butter, room temperature

5 egg whites

1 cup sugar, divided

1 1/2 teaspoons vanilla extract

Water

Candy thermometer

2/3 lb. strawberries puréed

Pink food coloring
FOR THE GANACHE
1/3 cup heavy cream

1 cup white chocolate chips

Food coloring

Sprinkles (optional)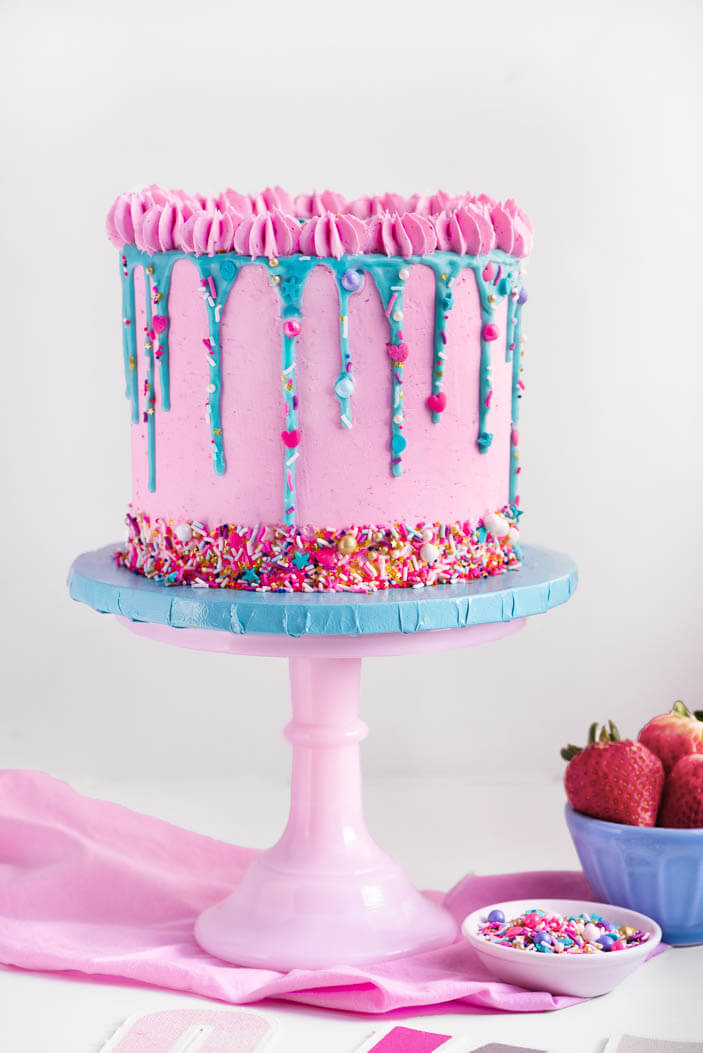 Instructions
FOR THE CAKE
Preheat oven to 350 degrees. Prepare three 6" cake pans with pam and parchment.

In a medium bowl combine eggs, egg white and the vanilla. Set aside.

In a bowl with an electric mixer fitted with a paddle attachment, combine dry ingredients and mix on a low speed for 30 seconds.

Add butter and milk. Mix on a low speed until just combined.

Increase to medium speed and mix for 1-2 minutes.

Scrape down the sides of the bowl and add egg mixture in 2 separate batches. Beat on medium speed until it is just combined.

Divide batter into three cake pans. Bake for 30-35 minutes, or until a toothpick comes out clean.

Let cakes cool for 10-15 minutes and then remove from cake pans. Place cakes on wire racks until completely cool.
FOR THE BUTTERCREAM
Purée strawberries. Set aside.

In a small sauce pan put 3/4 cup of sugar and cover the sugar with a little bit of water until the sugar looks like wet sand. Cook on a stove top over high heat until it reaches 248 degrees (you will need a candy thermometer).

While the sugar is cooking, whip eggs whites in a bowl of an electric mixer fitted with the paddle attachment at a high speed until they reach soft peaks.

Once the egg whites reach soft peaks add the other 1/4 cup of sugar and mix on a high speed until the egg whites reach stiff peaks. You can keep mixing the egg whites at a high speed until the sugar is done cooking.

Once the sugar reaches 248 degrees immediately take it off the stove. While the mixer is still running on high speed, add the sugar syrup to the egg white mixture. Mix on a high speed for 30 minutes.

After 30 minutes, add the room temperature butter and mix on a high speed for 5-10 minutes until the butter is fully combined and the mixture resembles buttercream.

Add vanilla and strawberry purée. Mix until combined.

Add pink food coloring until you get desired color.
FOR THE GANACHE
Place white chocolate in a medium glass bowl. Set aside.

In a small saucepan, cook heavy cream over medium heat. Allow it to sit until the cream begins to boil.

Once it begins to boil, pour the heavy cream over the white chocolate.

Use a whisk to combine the cream and the chocolate. It will take a minute or two, but it will eventually come together and form a nice smooth ganache.