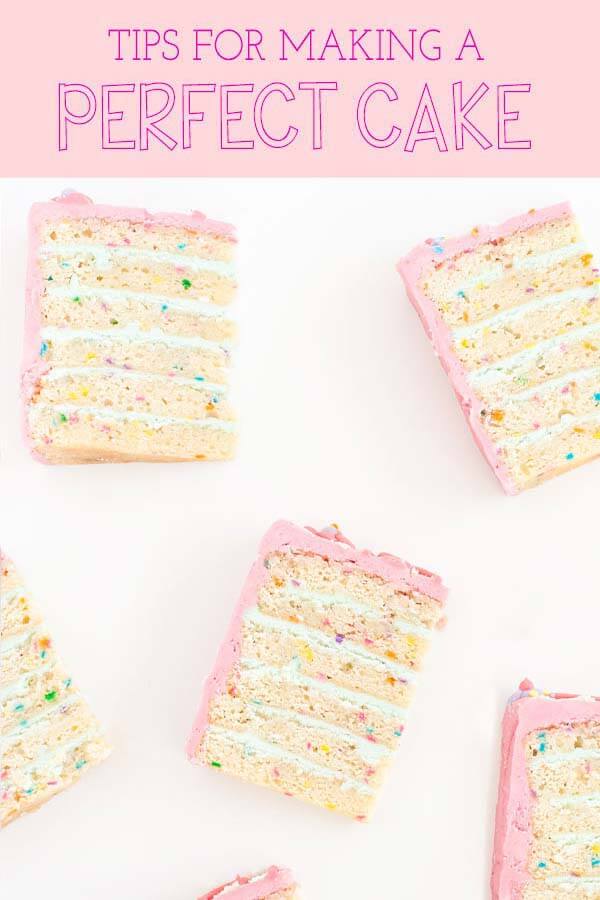 Have you ever followed a recipe and it just didn't turn out the way you wanted it to? Or your cakes just never seem to be as good as the ones from the local bakery, or even the ones from Costco? Unfortunately, making a homemade cake is not always as simple as it seems – there are number of factors that can go wrong. And then you are left with a dry, tasteless mess, wishing you just went out and bought that Costco cake in the first place. But, that doesn't have to be the case! Today I am giving you so some simple tips and tricks that will hopefully lead to your success in the kitchen, and ultimately the perfect cake!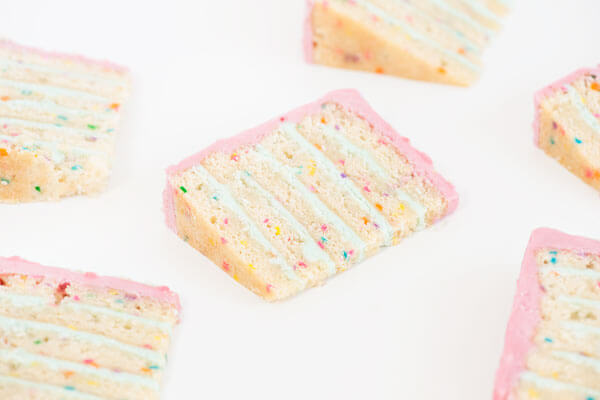 TIPS FOR MAKING A PERFECT CAKE
1. Check the recipe and make sure you have all the ingredients before you start.
I know this may sound silly – but having the right ingredients is essential. There is nothing worse than getting halfway through and realizing you are out of milk.
2. Use room temperature ingredients.
Now that you have made sure you have all your ingredients, make sure they are all at room temperature. There is a bunch of science that proves that room temperature ingredients make for better cakes – but I'm not going to bore you with that. Just trust me on this one.
3. Get a digital scale.
This is the most accurate way to measure ingredients. There is a lot of room for error when using measuring cups, but if you stick with a scale, you should be good to go.
4. Whisk together dry ingredients in a separate bowl before adding them to wet ingredients.
This ensures that essential components like salt and baking powder are evenly distributed throughout the cake.
5. Do not over mix your batter.
Unless otherwise specified, make sure you are mixing everything until it is just combined. An over mixed batter can result in a tough cake (aka a gross cake).
6. If you are using a stand mixer, use the paddle attachment when making cakes.
The wire whisk can cause too much air to get into the batter and ruin the consistency.
7. Always use an oven thermometer.
Every oven is different and there are a number of reasons your oven can be out of whack. An oven thermometer ensures you are cooking the cake at the right temperature.
8. Bake your cake in the center of the middle rack in your oven.
Like I said, ovens are weird. The middle rack is the best way to get your cake to bake evenly.
9. Prepare your pan with non-stick spray (or butter) and parchment paper.
I highly suggested getting the pre-cut parchment rounds. It makes life a lot easier. But if you don't have those, trace the bottom of your pan with a pencil on a sheet of parchment and then cut out your own round.
10. Do not over bake your cake!
There are a few ways to test if you cake is done. 1. Stick a toothpick into the center of the cake and see if it comes out clean. 2. Lightly press your finger in the center of the cake. If the cake bounces back, it's ready. it it doesn't, the cake needs more time. If you over bake your cake, it will be dry and crumbly.
If you are looking for a recipe to try these tips out here is my favorite Vanilla Vanilla Cake and my favorite Chocolate Sprinkle Cake.
That is all for now! Hopefully these tips will help you make the best cake ever!