Valentine's Day is almost here – and if you are anything like me, you have had your gifts planned out for weeks. But if you're like my brother, you just started thinking about your gift today…and now you have to spend the next four days frantically looking for that something perfect.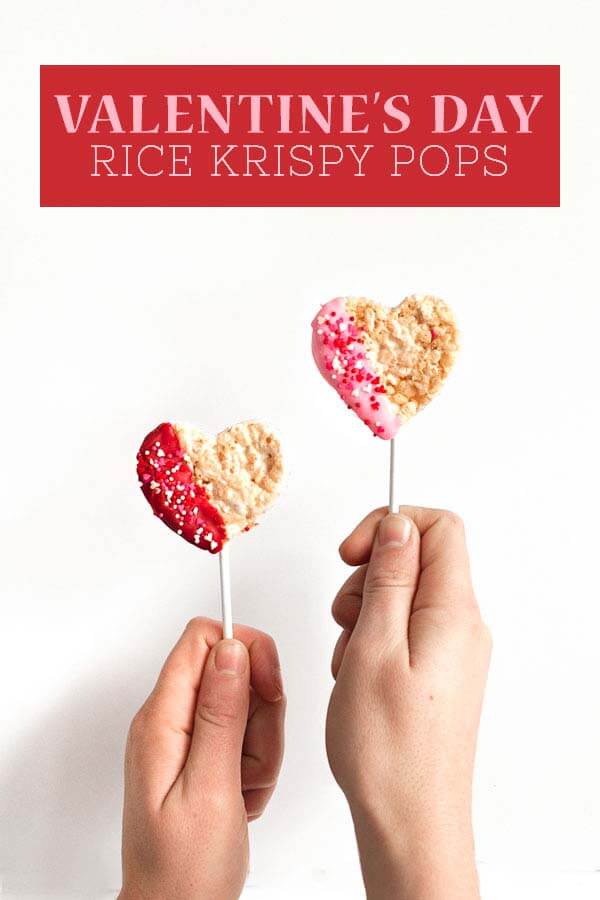 Online shopping is out – unless you are looking to pay a hefty overnight fee. The mall will be crowded or even worse: picked clean by the time you get there. And roses are kind of cliché. So what options do you have?
Well, instead of panicking and getting a terrible gift like this Pizza Necklace my brother wanted to get his girlfriend (yes…my brother actually sent me that necklace and asked if that was ok to get for his girlfriend of almost three years) – I have a few ideas for you.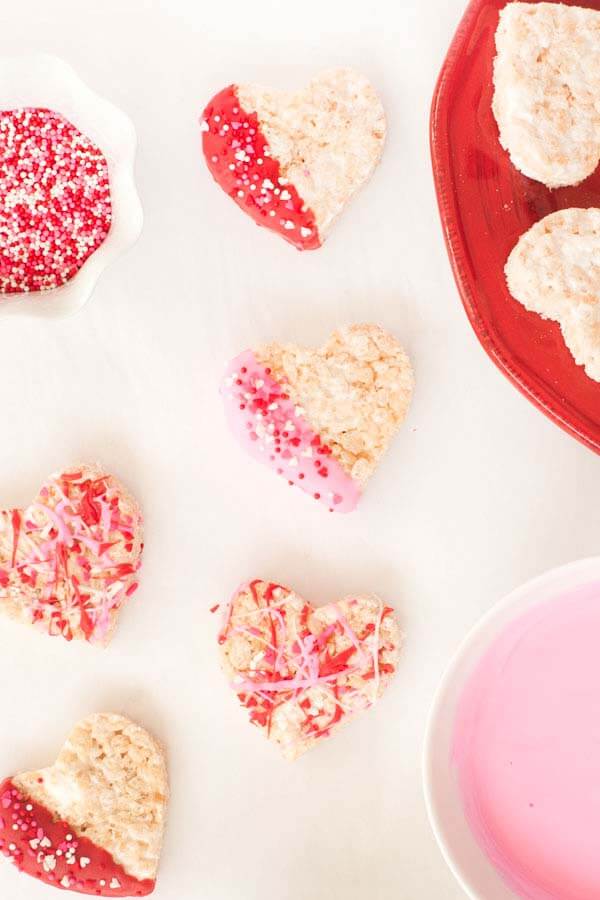 1. Valentine's Day Breakfast in Bed Cinnamon Rolls 2. White Chocolate Peanut Butter Truffles 3. Valentine's Day Chocolate Chip M&M Cookies or 4….
These awesome Valentine's Day Rice Krispy Pops!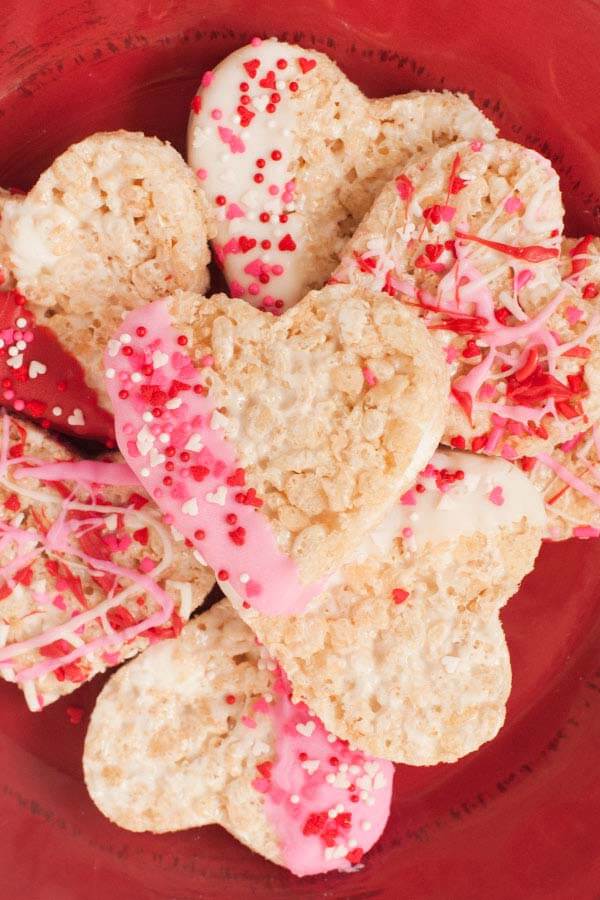 Everyone always appreciates something homemade, and these Rice Krispy Pops are easy, adorable and delicious. Not to mention a whole lot better than a Pizza Necklace.
So stop panicking and get to the grocery store! And don't forget to have a happy Valentine's Day!
VALENTINE'S DAY RICE KRISPY POPS
Ingredients
6 cups Rice Krispy Cereal

8 cups mini marshmallows

4 tbs. salted butter

1/2 - 3/4 pound

White Melting Chocolate

Candy Coloring Gels

Valentine's Day Sprinkles

2" Heart Cookie Cutter

Lollipop Sticks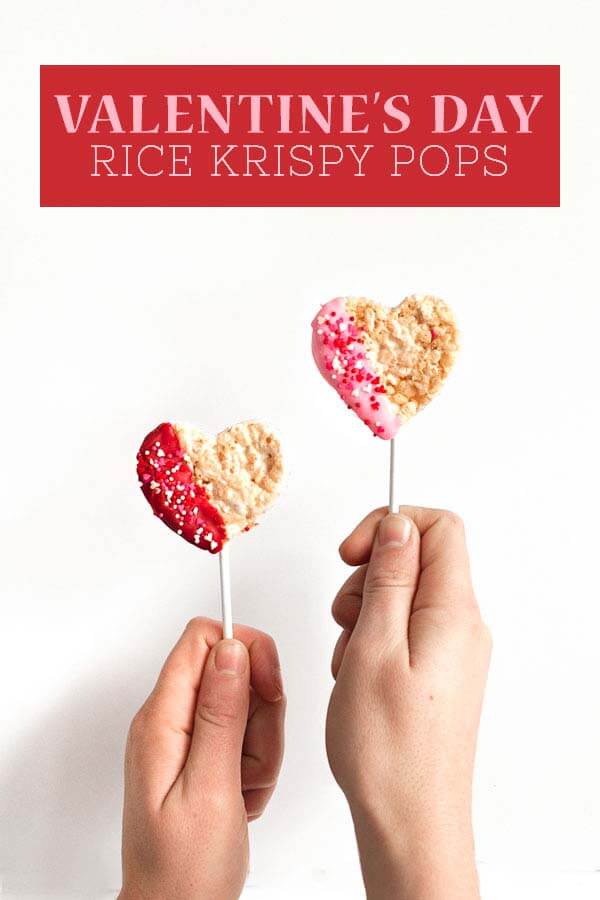 Instructions
Prepare 9 x 13" pan with parchment and non-cooking spray.

In a large pot, melt butter and mini marshmallows on medium heat. Make sure you stir every 15-30 seconds until the two ingredients are combined.

Add in Rice Krispy cereal and mix until everything is coated in the marshmallow mixture.

Pour Krispy mixture into prepared pan. Spray PAM on your hands and press mixture down into the pan until it is one even layer.

Place in the fridge for at least 30 minutes.

Once treats have cooled, take them out of the pan and use the heart cookie cutter to cut out individual hearts.

In a microwave safe bowl, melt chocolate in 30 second increments, stirring between each heating. Once melted, divide into three bowls and color chocolate desired colors.

Dip heart into chocolate and add sprinkles.

Stick in a lollipop stick in the bottom and set on parchment paper to dry.