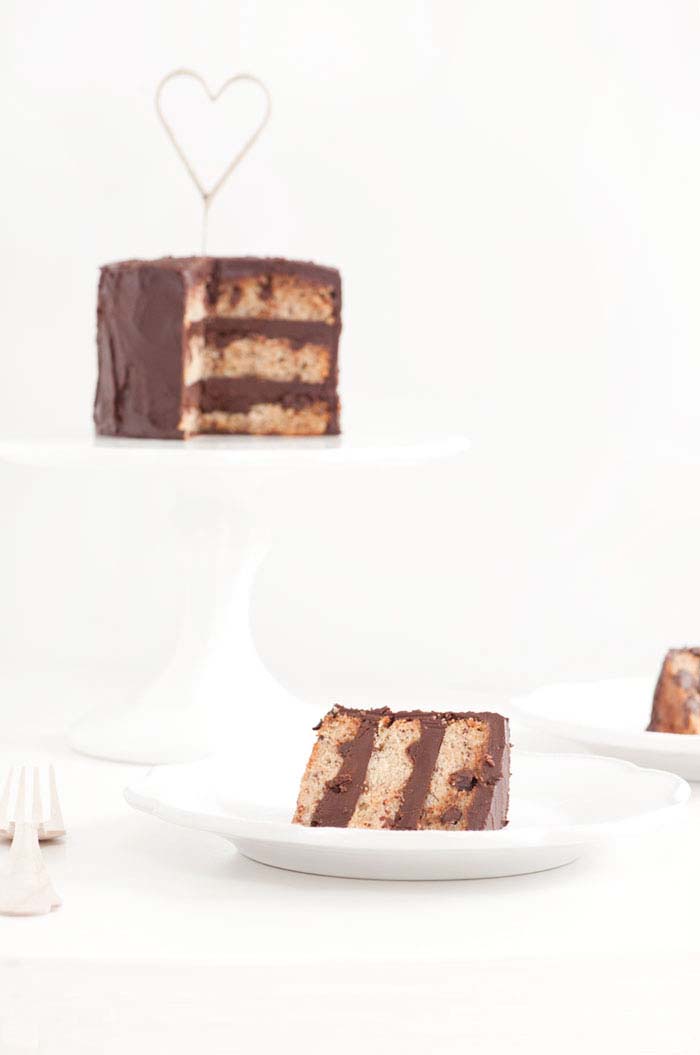 This weekend I learned that people are really uncomfortable when it comes to dancing in public. I was at a wedding, and it took most people a lot of time, and a lot more alcohol before they made their way to the dance floor. It's not that they don't like the music, or that they don't know how to dance…they are just afraid of what everyone else in the room will think once they start dancing. But what they don't seem to understand is that no one really cares. Nine out of ten people are bad at dancing. So no one expects you to dance like you were trained at Juilliard or like you were the little girl in the Missy Elliot videos in the early 2000's. So why are people so afraid? Dancing is so much fun! And it is really the best way to improve your mood. People need to stop being so concerned about what other people think and do what Lady Gaga told us to do – Just Dance. Gonna be ok. So next time you are in a bad mood, turn on some music (preferably very loudly) and just dance your heart out.
And if for some reason dancing doesn't work…this cake definitely will. This cake is awesome. An amazing banana cake filled with chocolate chips and covered in a decedent chocolate frosting. It doesn't get much richer than this. This cake is dense, and weighs about 10 pounds – but it is totally worth it.
CHOCOLATE CHOCOLATE CHIP BANANA CAKE
Ingredients
BANANA CHOCOLATE CHIP CAKE
2 sticks butter

1 cup sugar

2 eggs

1 tsp vanilla extract

1 cup mashed bananas (2- 3 bananas)

1 3/4 cups flour

1/2 tsp salt

2/3 tsp baking soda

5 tbs buttermilk

2/3 cups semi-sweet chocolate chips
CHOCOLATE FROSTING
5 1/4 oz. dark chocolate

1 1/4 sticks unsalted butter

1 1/4 cups confectioners' sugar

2/3 cup cocoa powder

1 teaspoon vanilla extract

3-4 tablespoons hot water

**frosting modified from Linda Lomelino's Nut and Nougat Fantasy Cake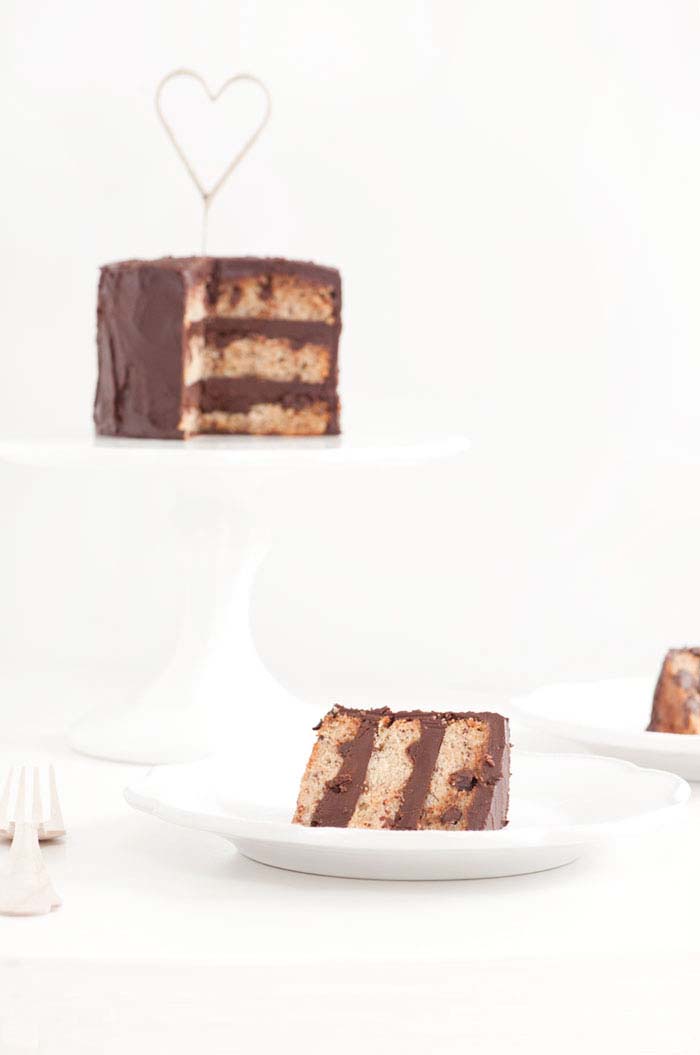 Instructions
For the cake:
Preheat the oven to 350 degrees and grease three 6" (or two 9") cake pans with cooking spray.

In a medium bowl, mix together flour, salt and baking soda and set aside.

In a large mixing bowl, using an electric mixer with a paddle attachment, cream butter and sugar until light and fluffy (about 3 minutes).

Beat in eggs one at a time and then add vanilla extract.

In a separate small bowl, mash 1 cup of bananas. Once bananas are mashed, add them to the sugar mixture and mix until just combined.

On low speed alternatively add flour mixture and buttermilk until just combined (starting and ending with flour mixture). Do not over mix!

Lightly fold in chocolate chips.

Evenly divide batter between greased pans and bake for 25-30 minutes or until a toothpick comes out of the center of the cake clean.

Let pans cool on top of a cooling rack.
For the frosting:
In a double boiler or microwave, melt chocolate. Set aside to cool.

In a stand mixer with a paddle attachment, beat butter until light and fluffy.

Add confectioners' sugar and cocoa powder and beat until smooth.

Add in melted chocolate and vanilla and beat until smooth.

Add in hot water 1 tablespoon at a time, and beat for a couple of minutes until the frosting is smooth and shiny.
Assembly
Once the cakes are cool, take them out of the pans, and place one layer onto a cake plate.

Using an offset spatula, spread a layer of frosting on the cake.

Turn the second layer upside down (so the bottom is face up) and gently place it on top of the first layer. Spread another layer of frosting on top of the cake.

Add the third layer (so the bottom is face up) on top.

Use the remaining frosting to frost the rest of the cake. Start with a generous amount on the top and work your way to the sides.