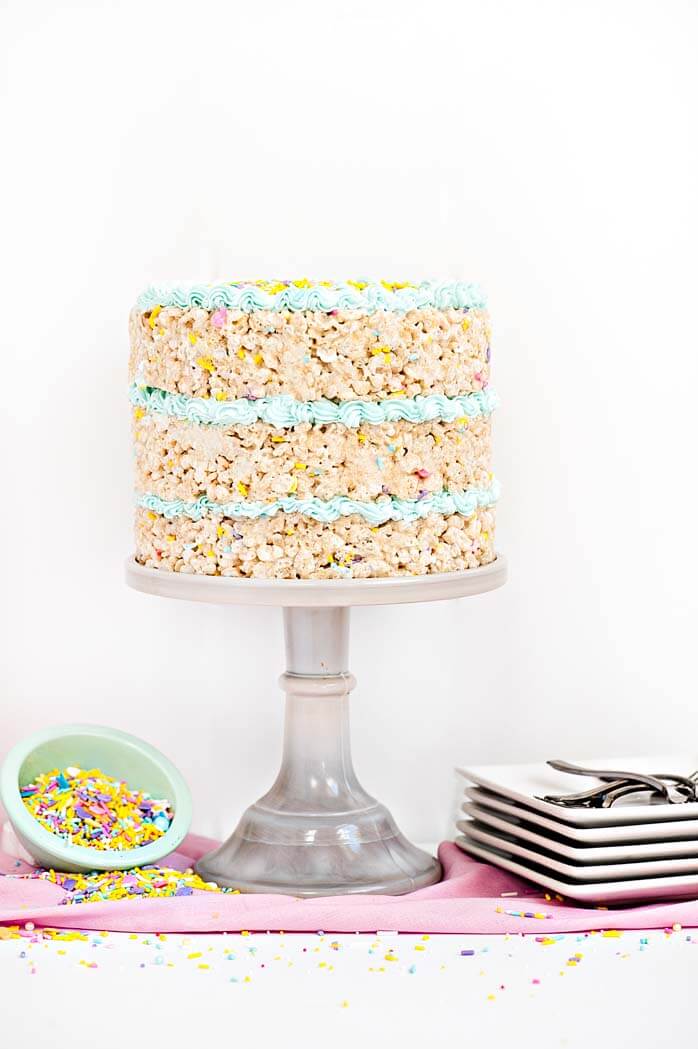 The weather is finally starting to warm up – and just in time for the first day of Spring (which is on Sunday). To celebrate, I turned my favorite Confetti Rice Krispy Treats into a cake!
Rice Krispy Treats are not only delicious, but they also happen to be very pliable. A lot of bakers use them to make obscure objects when creating sculpted cakes. But for today, I just decided to go ahead and make the entire cake out of Rice Krispy Treats.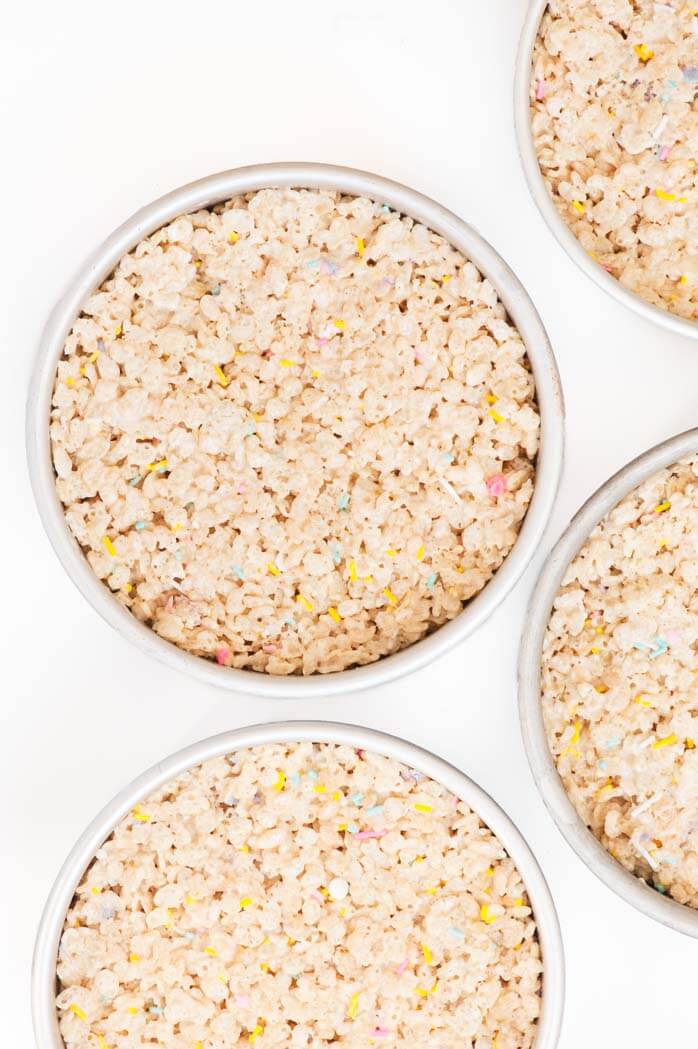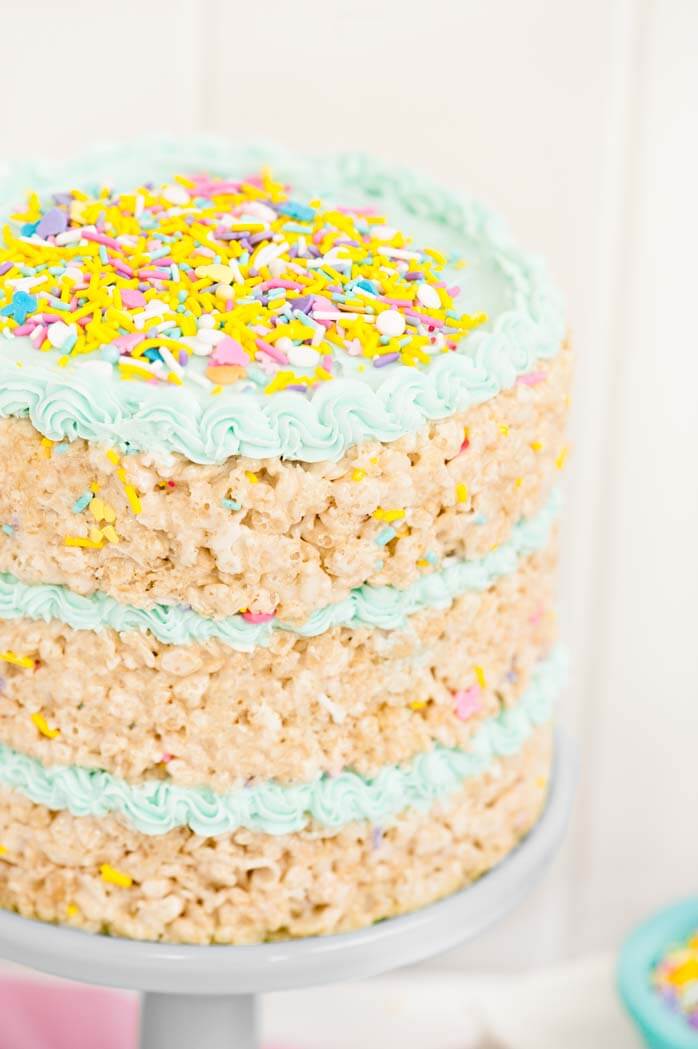 This cake is totally customizable, but with Spring starting this weekend, and Easter around the corner, I decided to use pastel frosting and Sweetapolita's Easter Parade Sprinkle Medley. So if you are looking for a way to celebrate the sunshine this weekend, or you just really like Rice Krispy Treats – this cake is for you!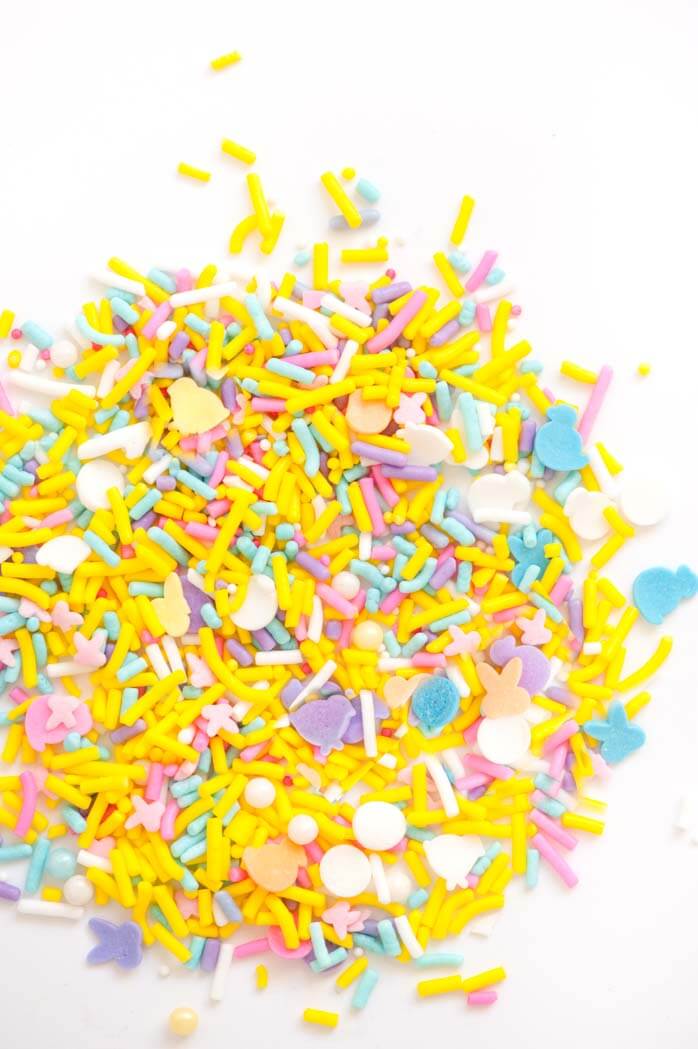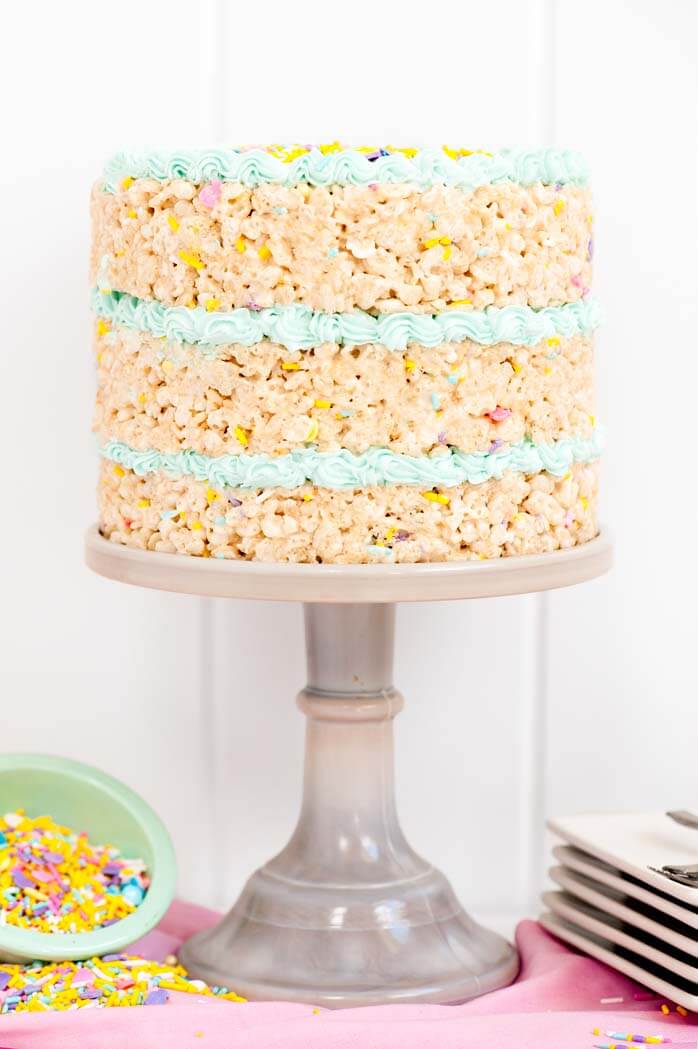 SPRING RICE KRISPY TREAT CAKE
Ingredients
RICE CRISPY CAKE
12 cups Rice Krispy Cereal

3 (10 oz.) bags mini marshmallows

1/2 cup butter

1 teaspoon vanilla extract

Spring Sprinkles
BUTTERCREAM FROSTING
1 cup unsalted butter, room temperature

2 oz. cream cheese, softened

1 lb. powdered sugar

2 teaspoons vanilla extract

1/2 - 1 tablespoon milk

Blue food coloring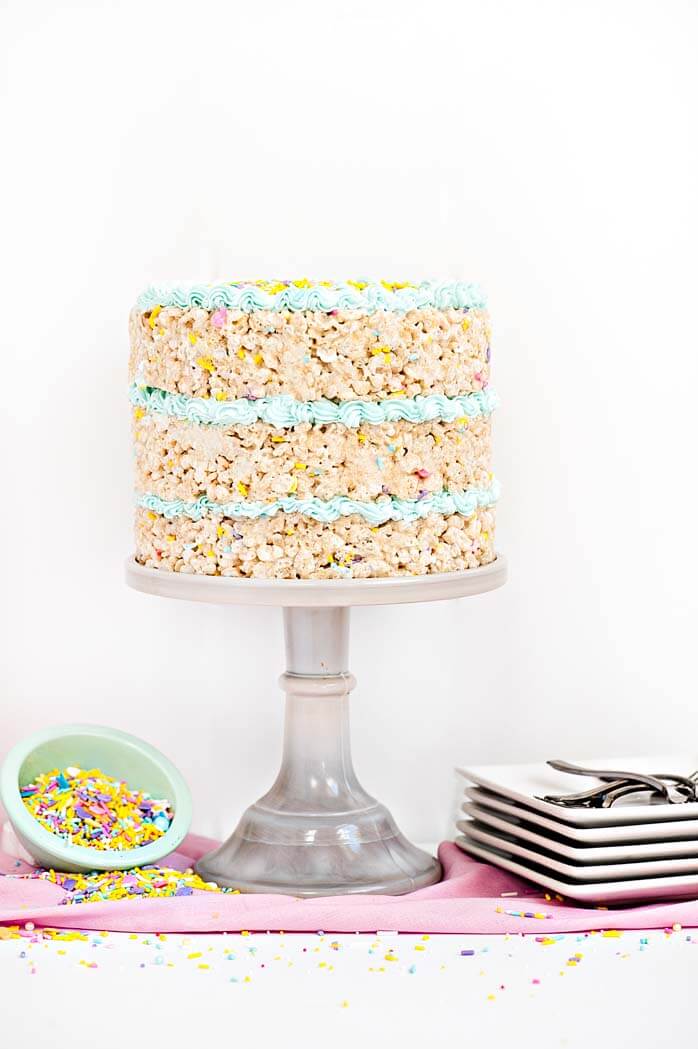 Instructions
For the cake:
Prepare three 8" pans with non-stick cooking spray and set aside.

Put Rice Krispy Cereal in a large bowl and set aside.

In a large pot, melt butter and mini marshmallows on medium heat. Make sure you stir every 15-30 seconds until everything is melted.

Add marshmallow mixture to Krispy cereal and mix until everything is coated.

Let Krispy mixture sit for 1 - 2 minutes to cool.

Add about 1/2 cups sprinkles and lightly mix.

Divide the mix evenly between the three cake pans. Spray your hands with non-stick cooking spray and press down until the layers are tightly packed and have an even top.

Place in the refrigerator for at least 30 minutes.

Once cooled, use an offset spatula to remove the layers from the pans and decorate.
For the buttercream:
In a mixer fitted with a whisk attachment, beat butter and cream cheese until smooth.

Slowly add powdered sugar, milk and vanilla. Mix until light and fluffy.
FOR THE BUTTERCREAM
Place 1/3 of the buttercream into a piping bag with a star tip.

Secure one layer of rice krispy cake onto a cake plate with a dollop of frosting.

Spread a thin layer of icing on top of the first layer.

Using the piping bag, pipe a border around the very edge of the layer.

Carefully add the second layer and repeat process.

Do the same with the third layer and then add sprinkles on top.