This post has been sponsored by American Greetings. All thoughts and opinions are my own.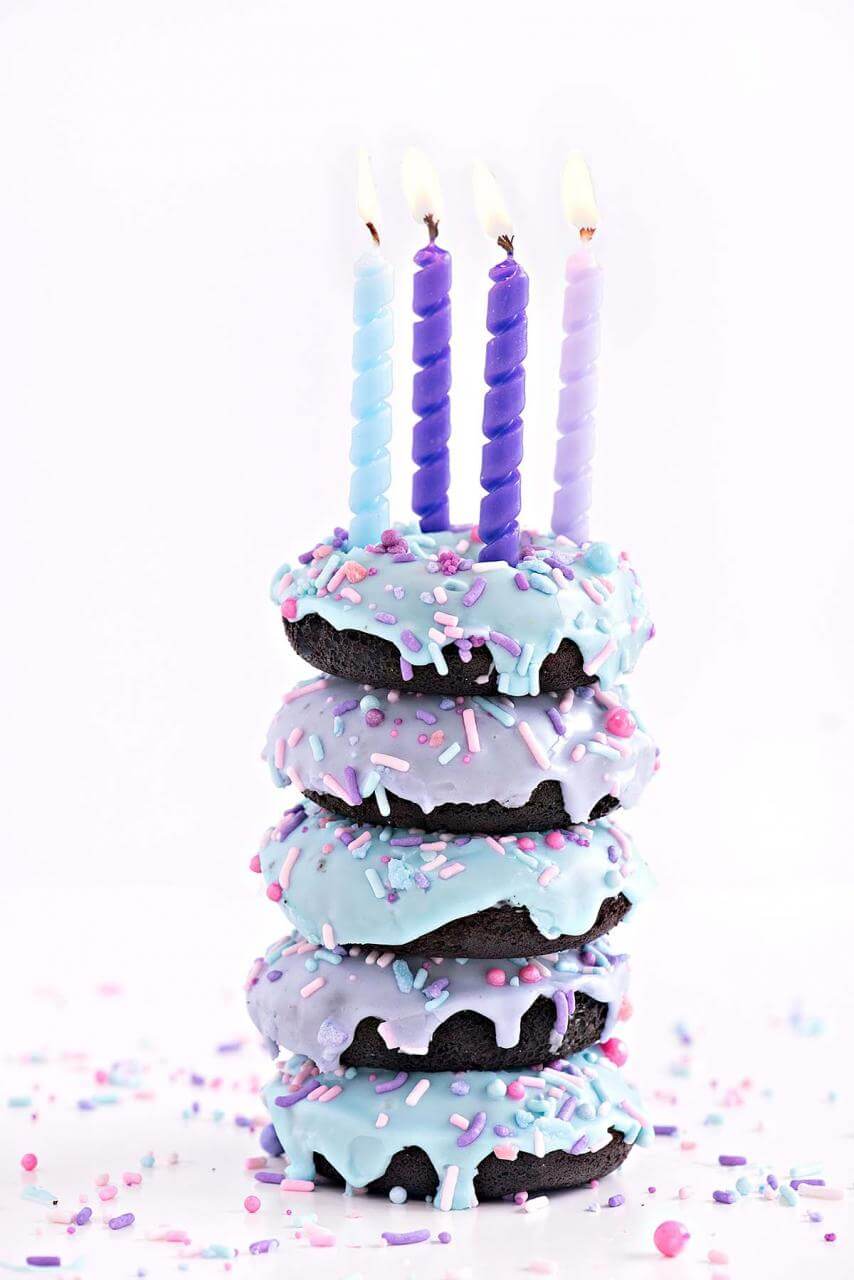 While living in New York City, I worked for a Stationery Design Studio where I became obsessed with cards and got reacquainted with the beauty of good old fashioned snail mail. It has become far too easy to ignore snail mail all together because people think you can say whatever you need to say via text message or social media, but it really can't be replaced. I challenge you to find one person who doesn't love getting an unexpected card in the mail whether it be sweet thank you note, a gushy love letter, or a happy birthday card from friends and family. Some things just can't be replaced by Instagram and Facebook…
I remember my parents taking me to Target as a little girl where they let me have free reign of the card aisle to pick out my best friend's birthday card, Valentine's Day cards for my entire 2nd grade class, the perfect Father's Day, etc. You name the holiday, I was in that card aisle with my mom.
Now that I am an adult, my trips to Target are equally as frequent and I still count on that card aisle just as I did when I was a little girl. My cousin turned 18 last week so as always I stood there in search of the perfect birthday card to go with her chocolate birthday doughnuts…and as all trips to Target go, I left with wayyyy more than the birthday card.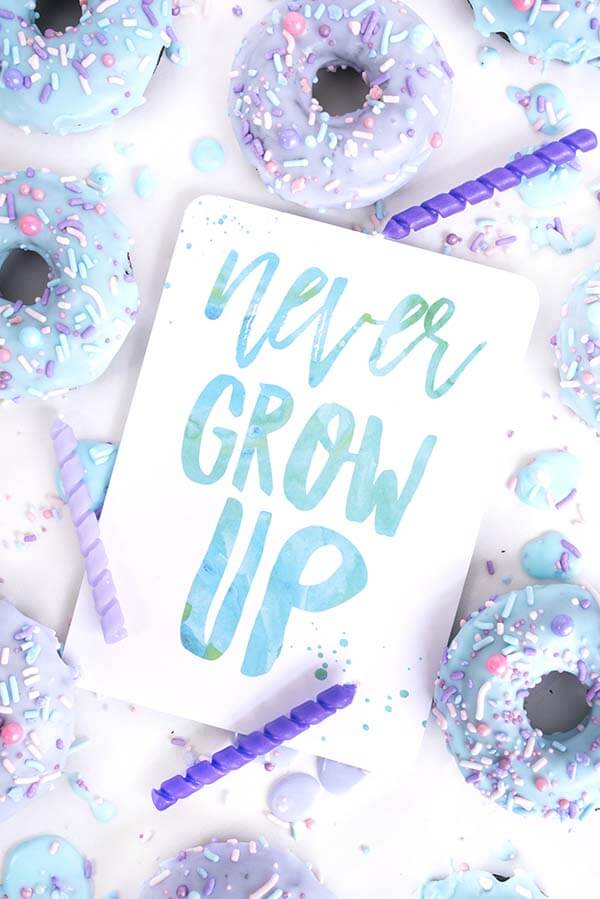 The morning of her 18th Birthday she woke up to breakfast in bed with the most delicious birthday cake doughnuts, the perfect card, and some of those miscellaneous items that may have made their way into my shopping cart at Target.
Check out the American Greetings Pinterest page for more greeting card inspiration!
CHOCOLATE BIRTHDAY CAKE DOUGHNUTS
Ingredients
FOR THE DOUGHNUTS:
2 1/2 tablespoons unsalted butter, melted

1/4 cup brown sugar

1/4 cup sugar

1 egg

1 teaspoon vanilla extract

1/3 cup cocoa

3/4 cup flour

1/2 teaspoon baking soda

1/4 teaspoon salt

5 oz. milk

1/3 cup mini chocolate chips

Large piping bag

Doughnut Pan
FOR THE GLAZE:
3 cups powdered sugar

1/4 cup milk

1 1/2 teaspoons imitation vanilla extract

Food coloring

Sprinkles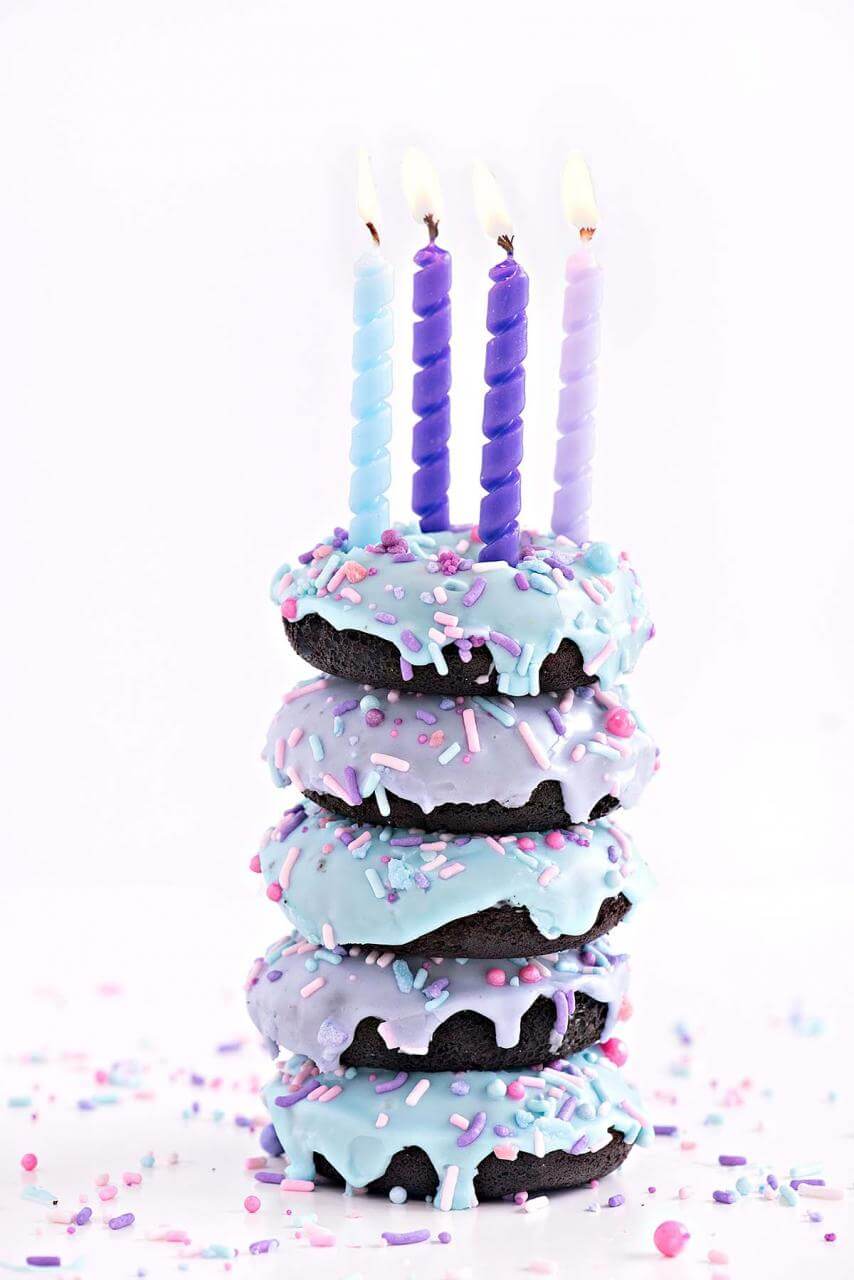 Instructions
FOR THE DOUGHNUTS:
Preheat the oven to 350 degrees and spray a doughnut pan with non-stick spray. Set aside.

In a medium bowl, whisk together cocoa, flour, baking soda and salt. Set aside.

In a stand mixer with a paddle attachment, mix butter and sugars together.

Add egg and vanilla extract. Mix until combined.

Add dry ingredients and mix until combined.

Slowly stream in milk and mix until combined.

Stir in mini chocolate chips.

Use piping bag to pipe batter into doughnut pan. Fill each doughnut 2/3 of the way full.

Bake for 8-10 minutes. Let doughnuts cool in the pan.
FOR THE GLAZE:
Set up a wire rack with a parchment underneath.

In a medium bowl, whisk together powdered sugar, milk and imitation vanilla extract.

Mix in a few drops of desired food coloring.

Dip doughnut halfway into the icing and place on the wire rack.