I am bringing in the new year with another collaboration with one of my favorite photographers, Gray Malin. A few weeks ago, I made a Winter Themed Cake inspired by his Lake Tahoe Series print. But this time, we decided some champagne was in order to celebrate 2016.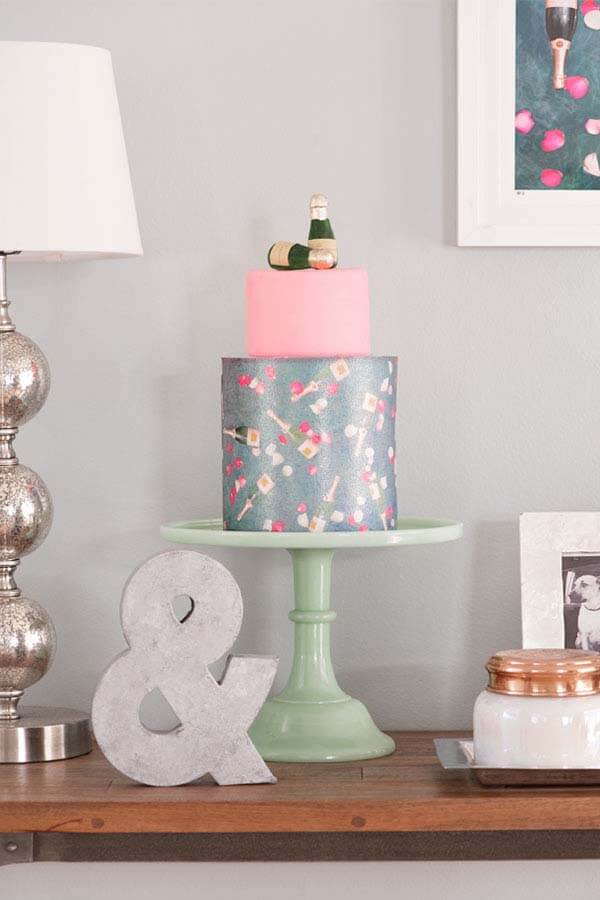 So, I made a cake inspired by Gray's Splash of Rosé print. This print also happens to be hanging in my entryway, and I am pretty much obsessed with it. You can check out his other work here.
In other news, I hope everyone has a wonderful and safe New Year's Eve! I can't wait to see what the new year brings. See you next year!