This is a sponsored conversation written by me on behalf of Universal Pictures Home Entertainment. All opinions and text are all mine.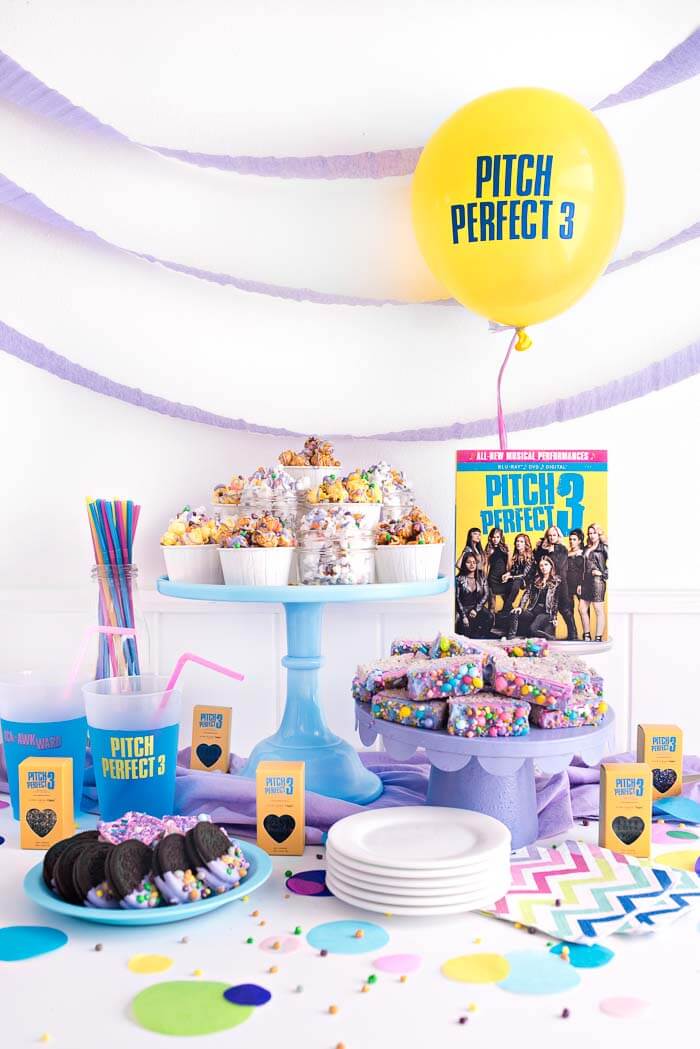 Remember when you were a kid and the best part about life was when you got to have a slumber party with your friends? Well, it turns out, you are still allowed to do that when you are a grown-ass adult. I know a lot of people think the best part of being an adult is going out on the town and being able to stay out as late as you want. But, in reality, being an adult is kind of hard and sometimes you just want to sit around in your pj's, eat amazing food, and watch movies with your friends. This week, the Bellas are back for one last call in Pitch Perfect 3. The movie is now available on Blu-ray, own it with new musical performances, gag reel and extended scenes not seen in theaters. So I think this is the perfect excuse for you to get your friends together and have a "Pitches Night In" this weekend.
Sorry boys…this weekend is for the girls! Unless said boys want to come to a Pitch Perfect 3 Party – then they are obviously allowed to do so.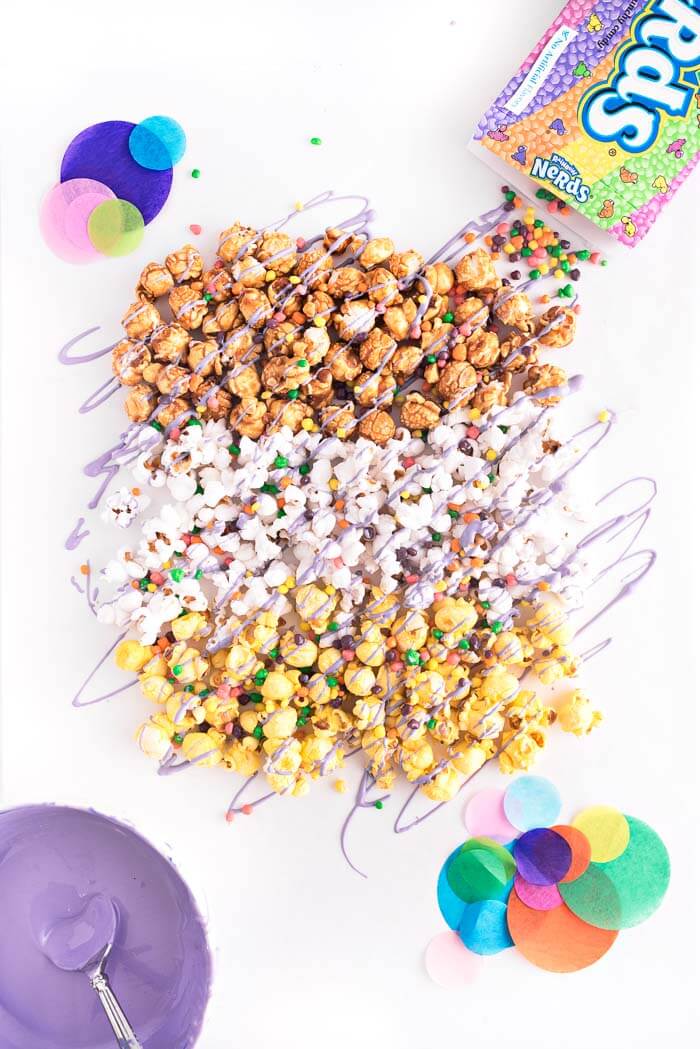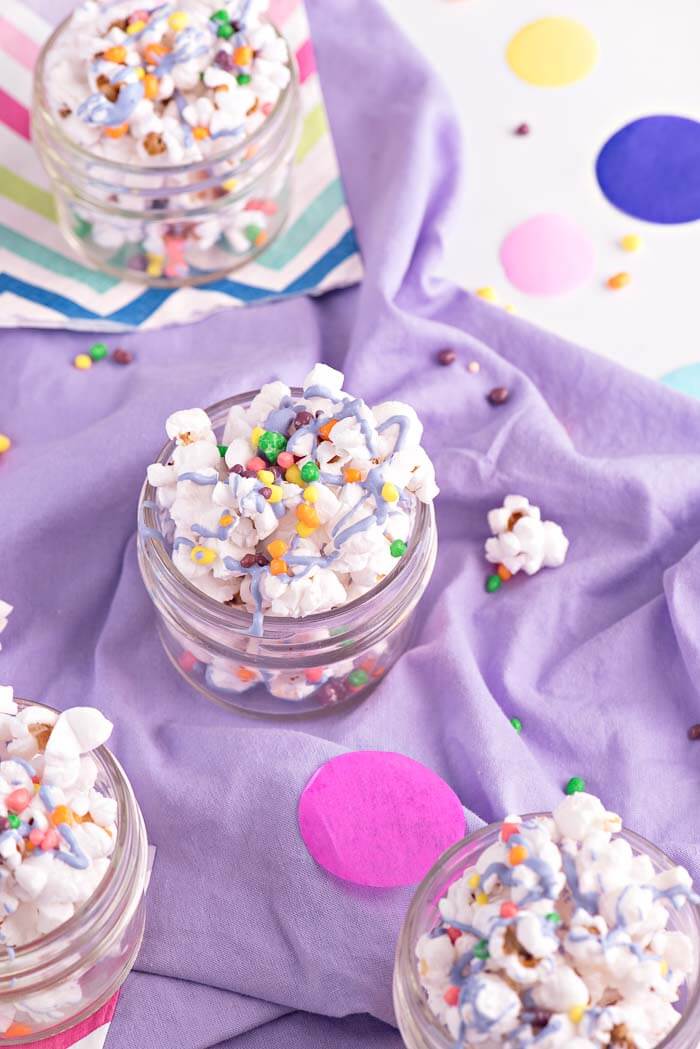 Anyone who has ever been to a good old-fashion slumber party knows that having the perfect movie snack is essential. I love a good theme, so for this "Pitches Night In", I decided to go with an "Aca-Awesome Nerds" theme. If you have seen the movies, you will understand. If you have not, now you have an excuse to do so!
As I mentioned earlier, being an adult can be a lot of work. So I understand the last thing you want to do is stress over making elaborate snacks for what is supposed to be a relaxing movie night! Everything I made for this pj party is super easy with no baking required. And, it can all be done in an hour! On the menu – Aca-Awesome Nerd Rice Krispy Treats, Aca-Amazing dipped Nerds Oreos and my new favorite, Awesome Nerds Party Popcorn.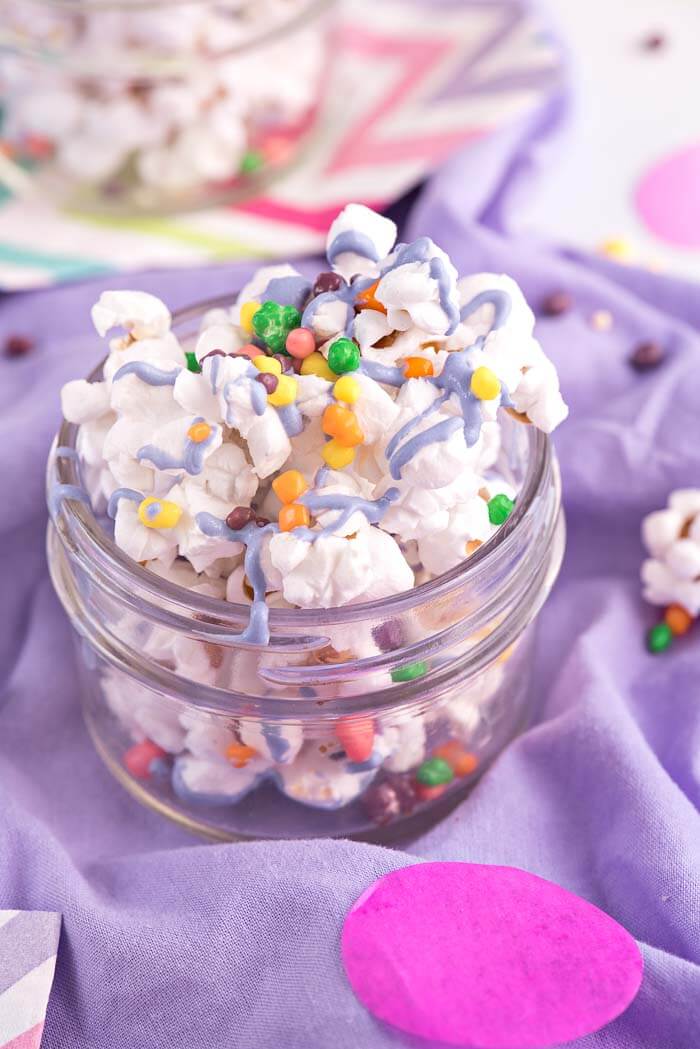 So call/text/snap/ig message all your girls and tell them to find their coziest pajamas, because this weekend you are in charge of the plans!
AWESOME NERDS PARTY POPCORN
Ingredients
PARTY POPCORN
2 tablespoons of vegetable oil

2/3 cup popcorn kernels

6 oz. purple melting chocolate

Nerds Candy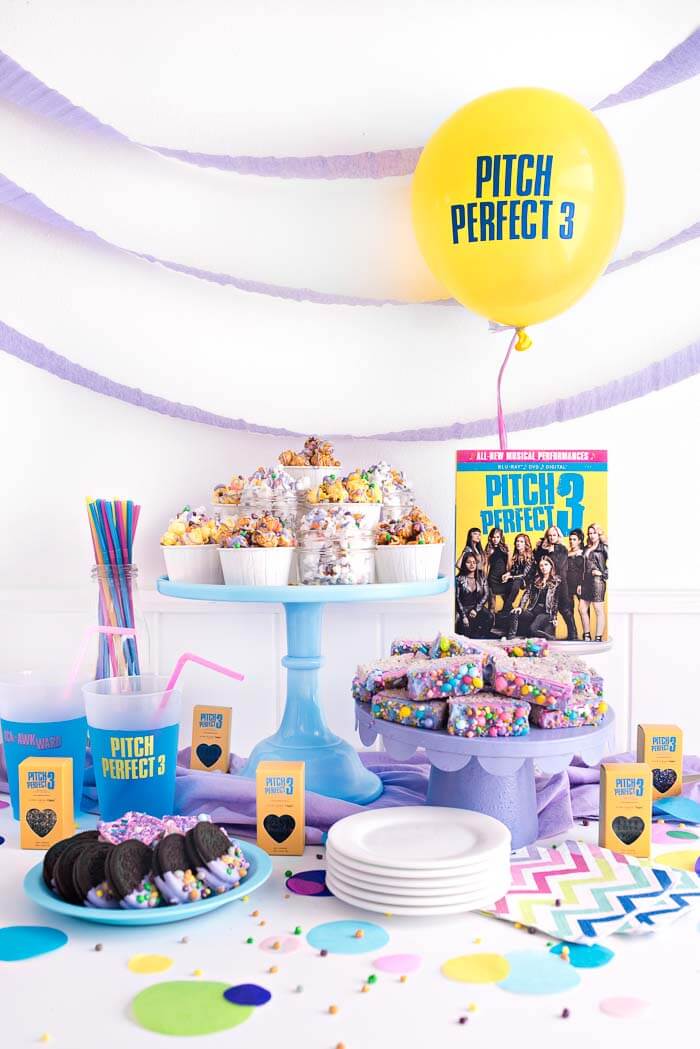 Instructions
PARTY POPCORN
Prepare a baking sheet with parchment paper and set aside.

In a large pot, add vegetable oil and a few popcorn kernels.

Place pot with a lid over medium/high heat until kernels pop.

Remove pot from heat and add the rest of the kernels. Place the lid back on the pot and shake so all the kernels are coated.

Return pan over medium/high heat.

Once you hear the popcorn begin to pop, shake the pan again to mix the kernels. Allow to sit until the popping begins to slow down.

Remove from heat and pour popcorn onto prepared baking sheet.

Place melting chocolate in a microwave safe bowl. Heat in 30 second increments until melted.

Drizzle over popcorn and immediately add Nerds candy.

Once chocolate is set, place popcorn into individual serving cups.