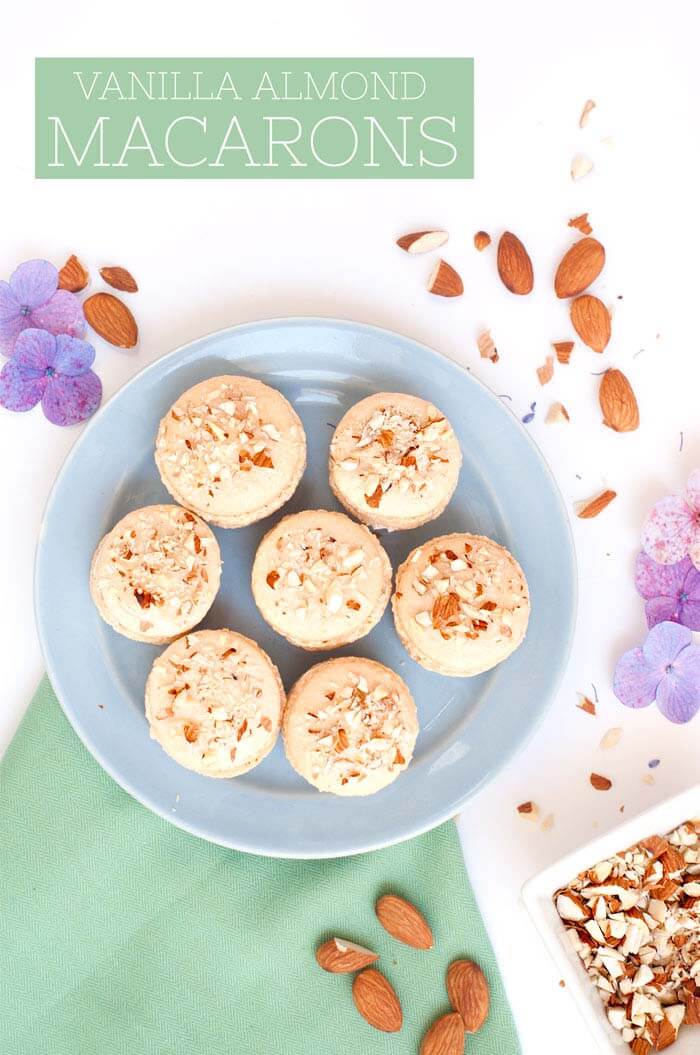 I have loved French Macarons since my first trip to Paris at age 15. I knew after my first bite, those little almond confections were something special. But, it took the rest of the United States a little bit longer to catch on. It was not until recently that French Macarons starting popping up all over the country. But, even with their newfound popularity, there still seems to be some difficulty when it comes to their spelling.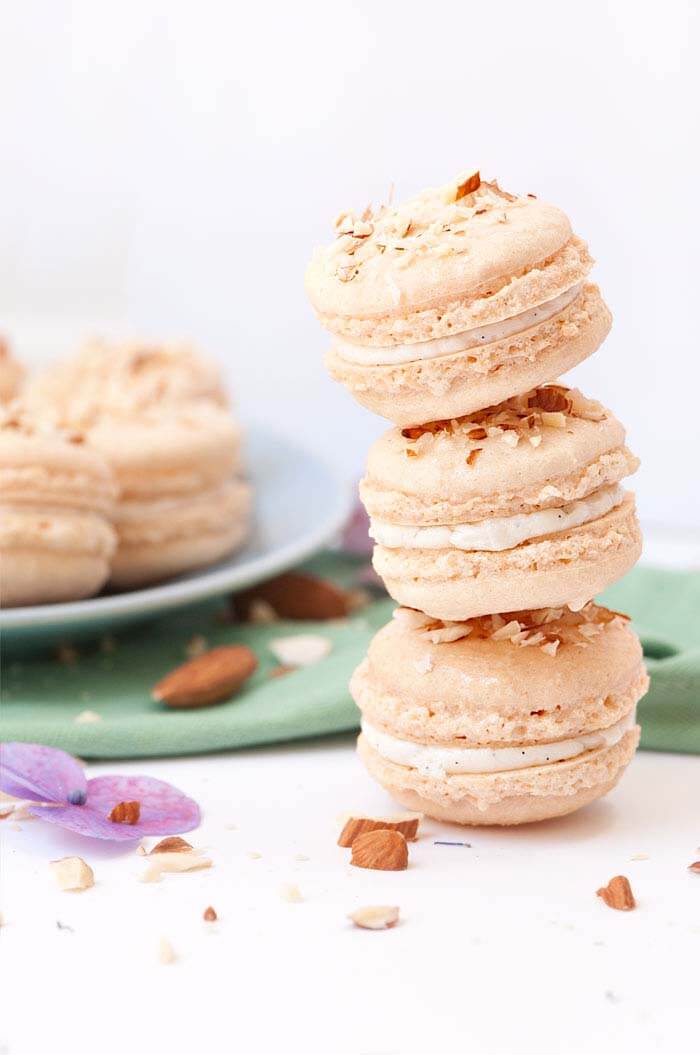 During my time in NYC, I worked at a (very delicious) macaron shop called Macaron Parlour, and one day a man walked in and approached the girl working the front counter. He said, "Excuse me, but your sign is wrong. It's supposed to be spelled M-a-c-a-r-o-o-n".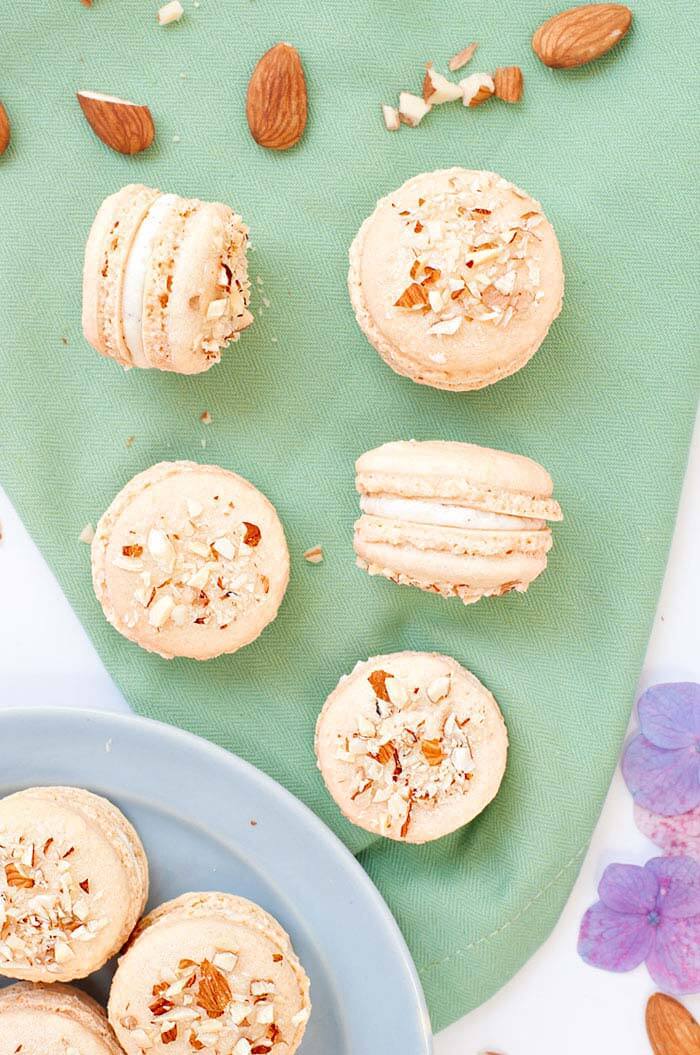 The girl at the front kindly explained that the double "o" is for the dense coconut dessert and the single "o" is for the French meringue based cookie that we were selling. This is an important lesson that I think everyone should learn… Macaroons are the coconut mounds you usually find at Jewish bakeries and Macarons are the far superior French almond based sandwich cookie.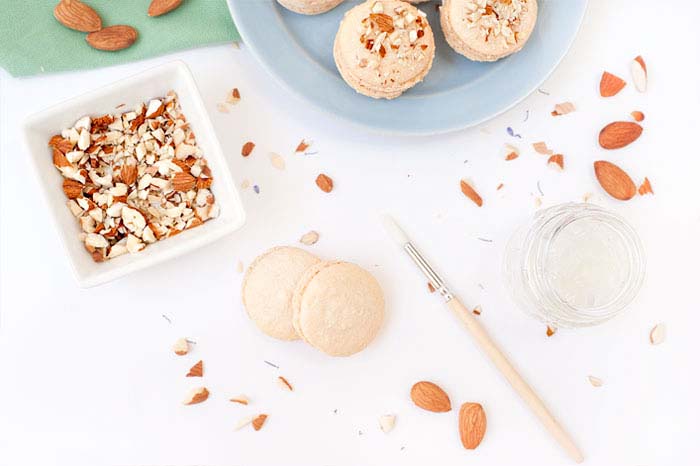 Today I am giving you a recipe for the latter – a delicious almond and vanilla bean filling sandwiched between classic macaron shells and topped off with chopped almonds for a little extra crunch.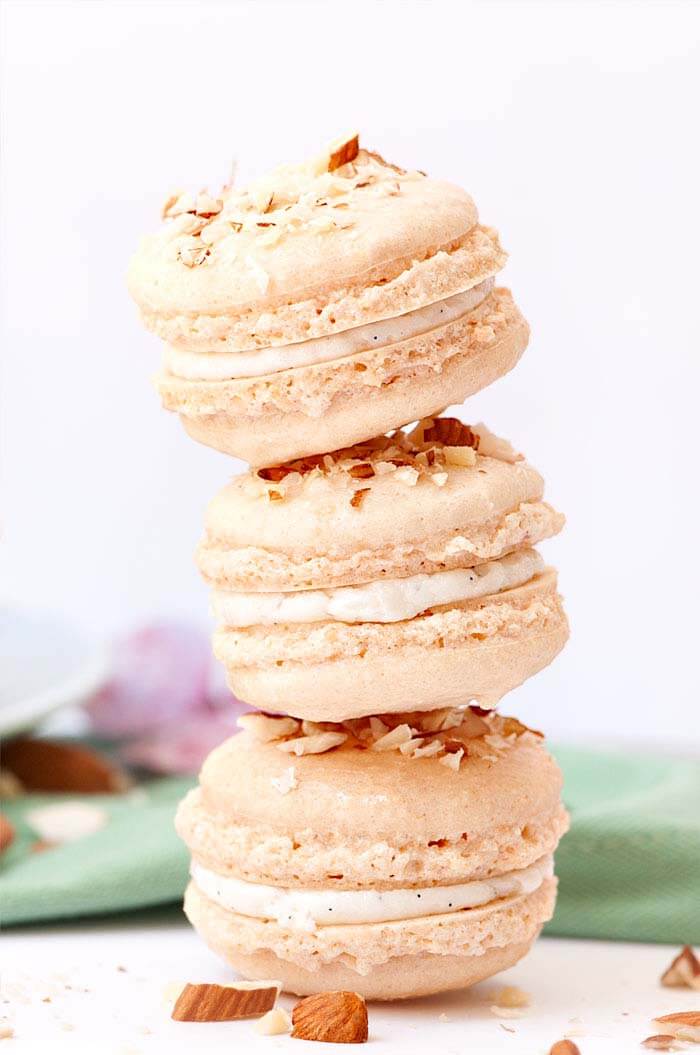 I know a lot of people shy away from macarons because of their hard to make reputation. However, I have had a lot of first time macaron makers tell me that they have had great success with this recipe. So don't be scared – give them a try!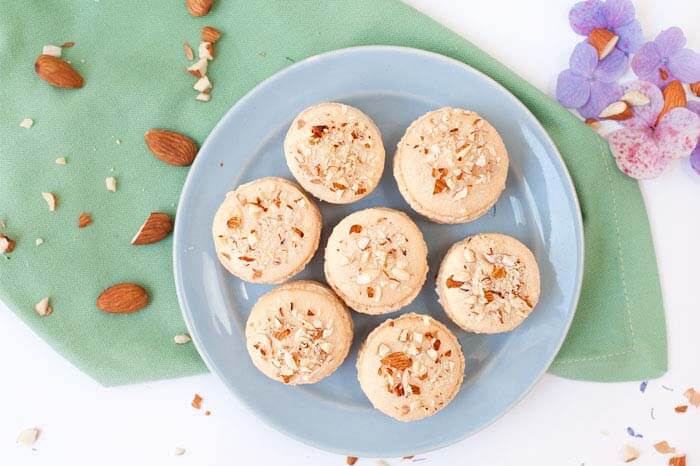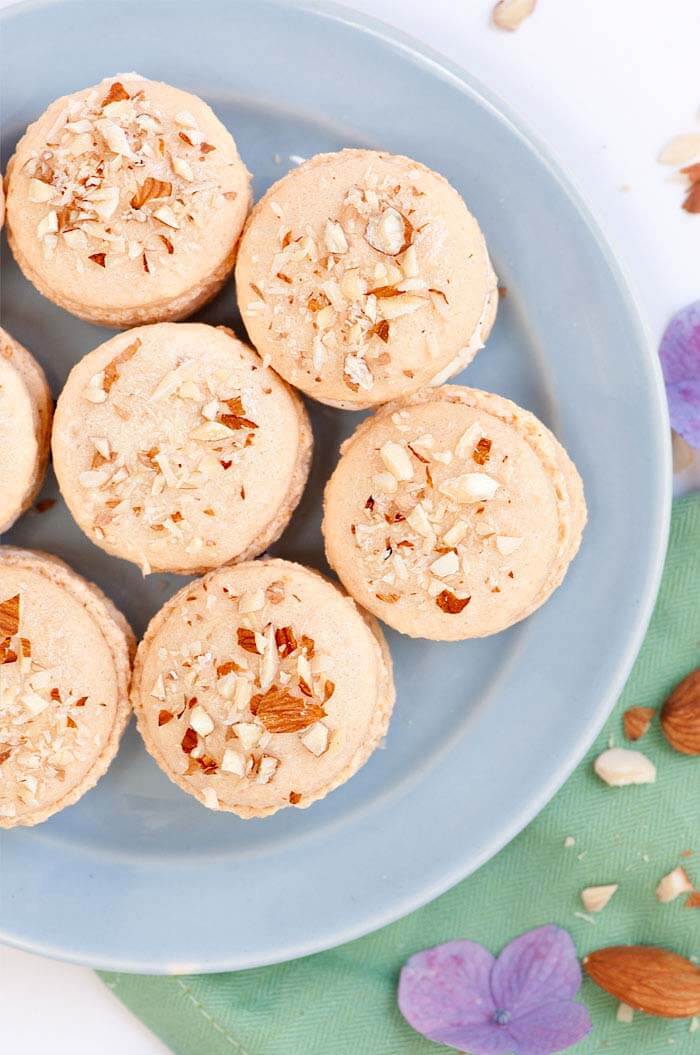 VANILLA ALMOND MACARONS
Ingredients
MACARON SHELLS
1 1/2 cups powdered sugar

1 cup + 2 tbs almond flour

3 eggs whites

1/2 cup sugar
VANILLA BEAN AND ALMOND FILLING
1/2 cup salted butter

1 3/4 cup powdered sugar

1/2 teaspoon milk

1/2 teaspoon vanilla extract

1/2 teaspoon almond extract

1/2 vanilla bean, halved and scraped
ASSEMBLY
small paint brush

2 tablespoons piping gel1/4 - 1/2 cup finely chopped almonds

1/4 - 1/2 cup finely chopped almonds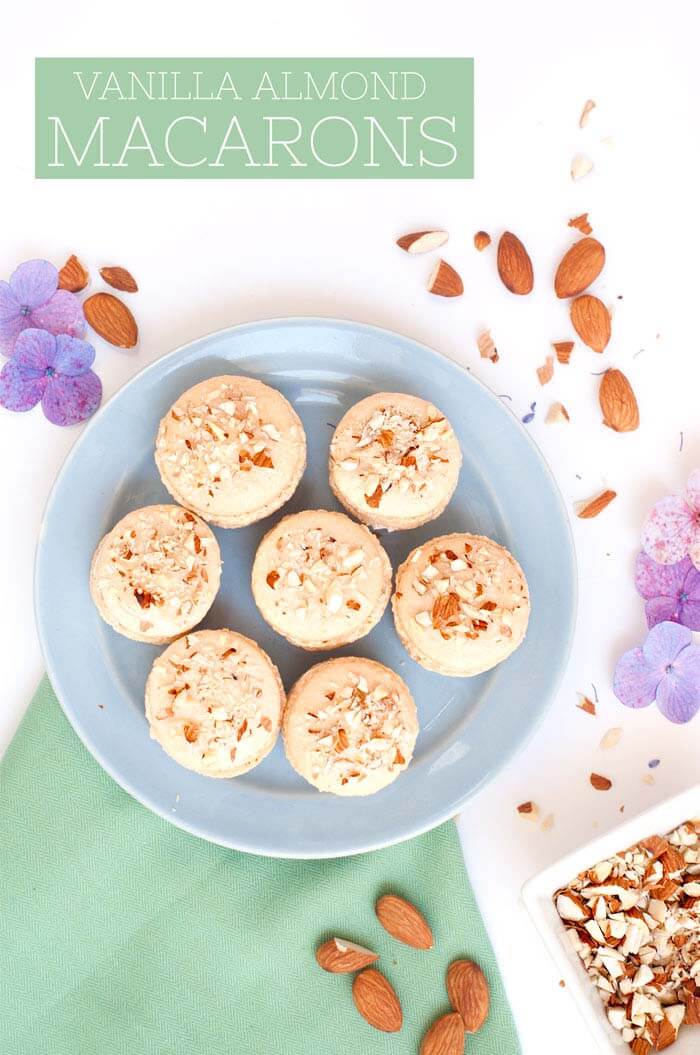 Instructions
For the shells:
Preheat oven to 325 degrees.

Prepare a pipping bag with a round tip with about a 1/4" opening (wilton tips #9, #10 and #11 should work) and a baking sheet lined with parchment paper.

In a medium bowl, sift almond flour and powdered sugar together. Set aside.

In a stand mixer with a whisk attachment, beat egg whites on high speed until they form soft peaks.

Lower the mixer's speed to medium and add sugar.

Put mixer back on the highest speed and beat until they form stiff peaks.

Take bowl off of mixer and add almond flour/sugar mixture.

Using a rubber spatula, aggressively fold in dry ingredients until the batter starts to loosen and becomes a little runny. To test if the batter is ready, lift a small amount of batter from the bowl and drop it back into the batter. If it does nothing, keep mixing. If it slowly melts back into the batter after 20-30 seconds, it is ready.

Put batter (about 1/3 of the mixture) into prepared pipping bag and cover the rest of the batter with saran wrap.

Pipe 1 1/2" circles on prepared baking sheet and firmly tap the bottom of the tray so the batter flattens out. Repeat with remaining batter.

Let them rest for 30-45 minutes until they form a skin.

Bake for 10-12 minutes, or until they are set.

Let cool before peeling them off parchment paper.
For the filling:
In a stand mixer with a whisk attachment, cream butter until it is soft and smooth.

Add powdered sugar, milk, vanilla, almond extract, and scraped vanilla bean seeds and mix until light and fluffy.
For the assembly:
Peel macarons off parchment paper and pair them according to size.

Using a piping bag with a round tip (wilton tip #6 or #7 should work) pipe a dollop of filling on one half of a pair of cookies.

Sandwich the cookie pair together.

Using a small paint brush, paint a little bit of piping gel on the top macaron shell. Sprinkle on chopped almonds.