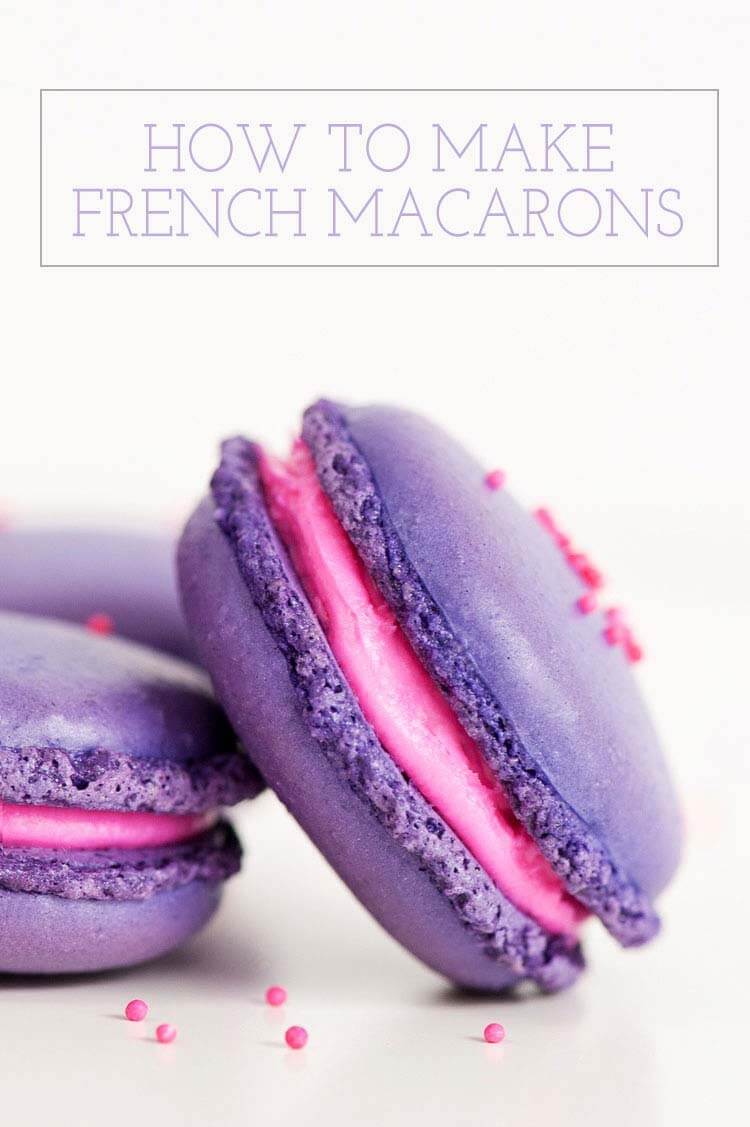 Tuesday is a very important holiday – it's National Macaron Day (and I happen to really really like macarons). In my 26 years of life, I have eaten a LOT of French Macarons, but before I worked at Macaron Parlour in NYC, I had never made them at home.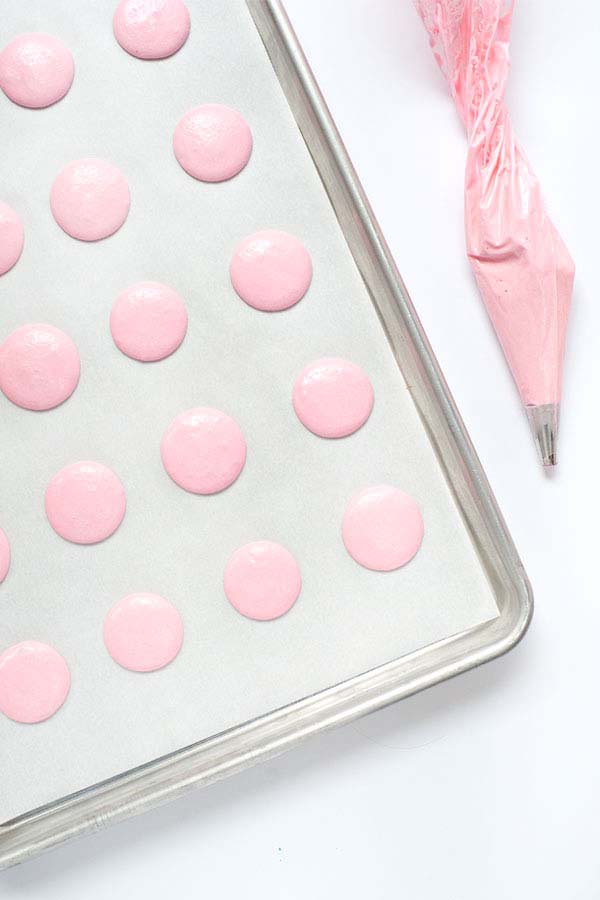 I was intimidated. I had always heard macarons were difficult to master. And while this is true, a lot of the common mistakes can easily be fixed. Sometimes it is as simple as lowering the temperature of your oven.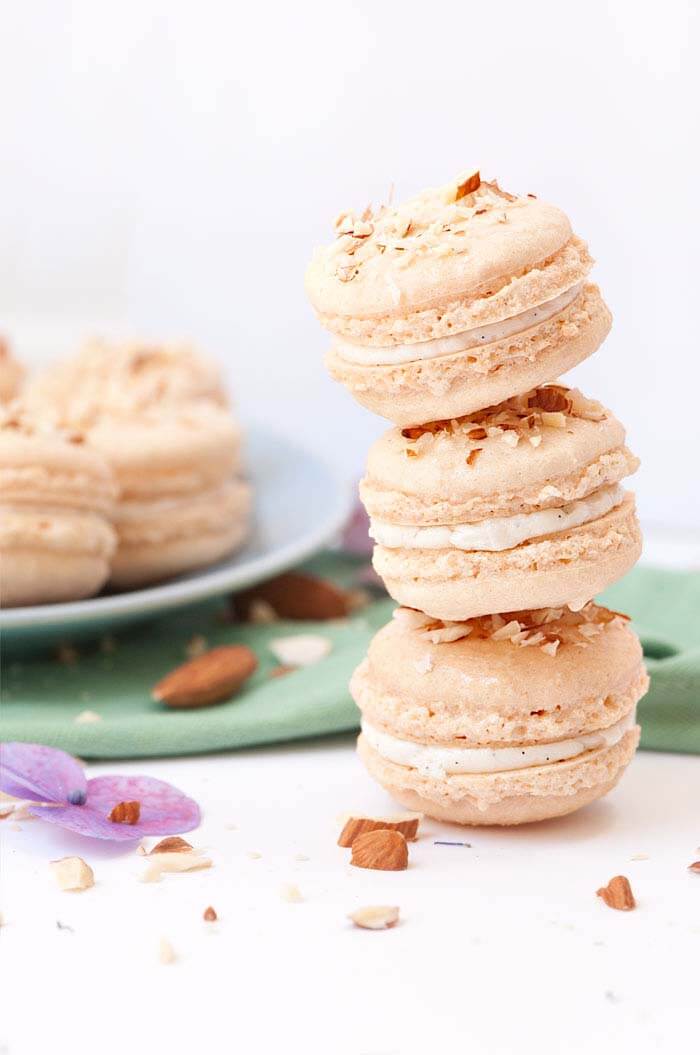 So in honor of National Macaron Day, I am giving you an in depth Macaron Troubleshooting Guide. This way, you no longer have any excuses. You should be able to make your very own epically amazing macarons at home. Now all you have to do is decide which flavor you are going to make! I suggest starting with the Classic Vanilla Macarons, the Birthday Cake Macarons, or my favorite Nutella Macarons.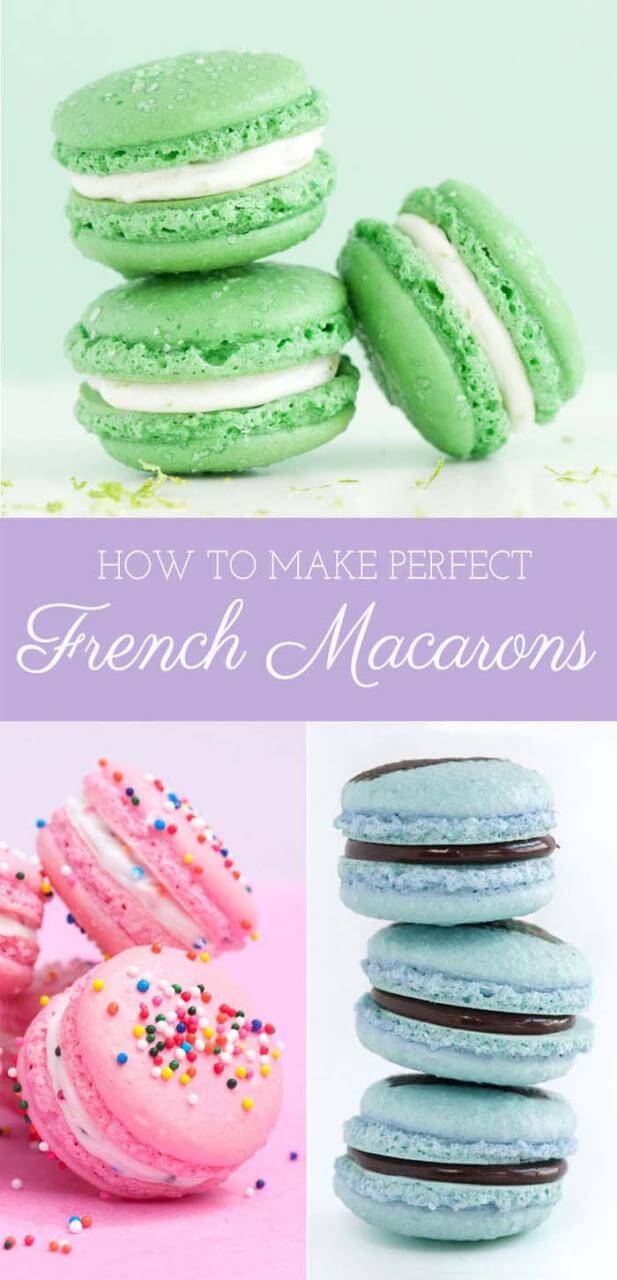 TROUBLESHOOTING
Macaron shells are hallow: The egg whites are over beaten. Try beating them on a medium speed, and only beat them until they just reach stiff peaks.
Macaron shells are missing their feet: The macaron shells were not given enough time to rest before they went into the oven. The shells need to form a skin, or be dry to the touch, before they go in. This usually takes 30-40 minutes.
Macaron shells spread and have no feet: The matter is overmixed. To test if the batter is ready, lift a small amount of batter from the bowl and drop it back into the bowl. If it slowly melts back into the batter after 20-30 seconds, it is ready. If it stays put, use the spatula to mix it a little longer. But not TOO much!
Macaron shells have pointed tops: The batter was undermixed. Use the spatula to work the batter a little bit more. (See above to know when the batter is done)
Macaron shells are splotchy: The almond flour is too oily. Place almond flour on a baking sheet and bake at a low temperature for 10-15 minutes. Let cool before mixing with powdered sugar.
Macaron shells are grainy: Almond flour and powdered sugar were not mixed well. I suggest sifting them together (or running them through a food processor) before adding them into the batter.
Macaron shells spread out sideways: The oven is too hot! Turn the temperature down.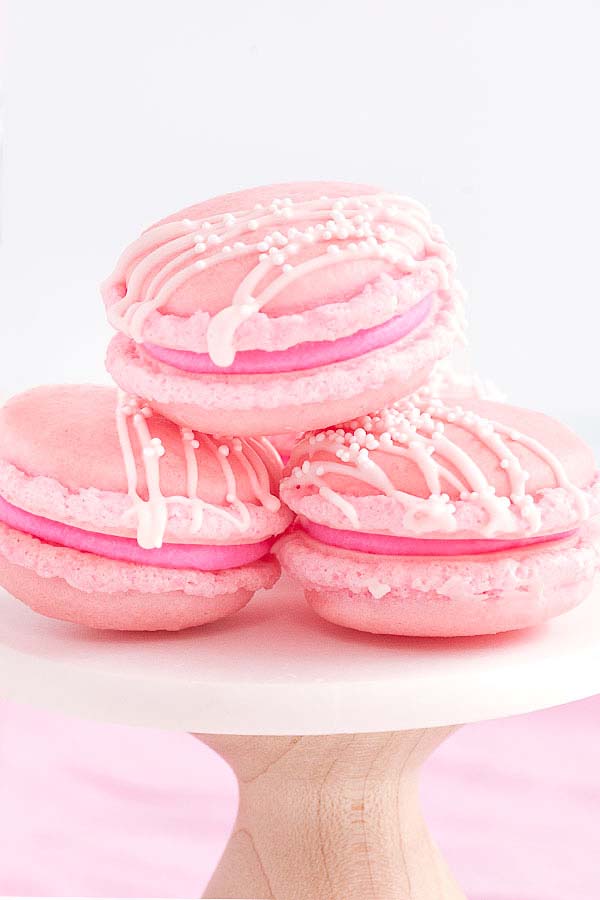 HOW TO MAKE PERFECT FRENCH MACARONS
Ingredients
BASIC MACARON SHELLS
1 1/2 cups powdered sugar

1 cup + 2 tbs almond flour

3 eggs whites

1/2 cup sugar

Food coloring

Filling of your choice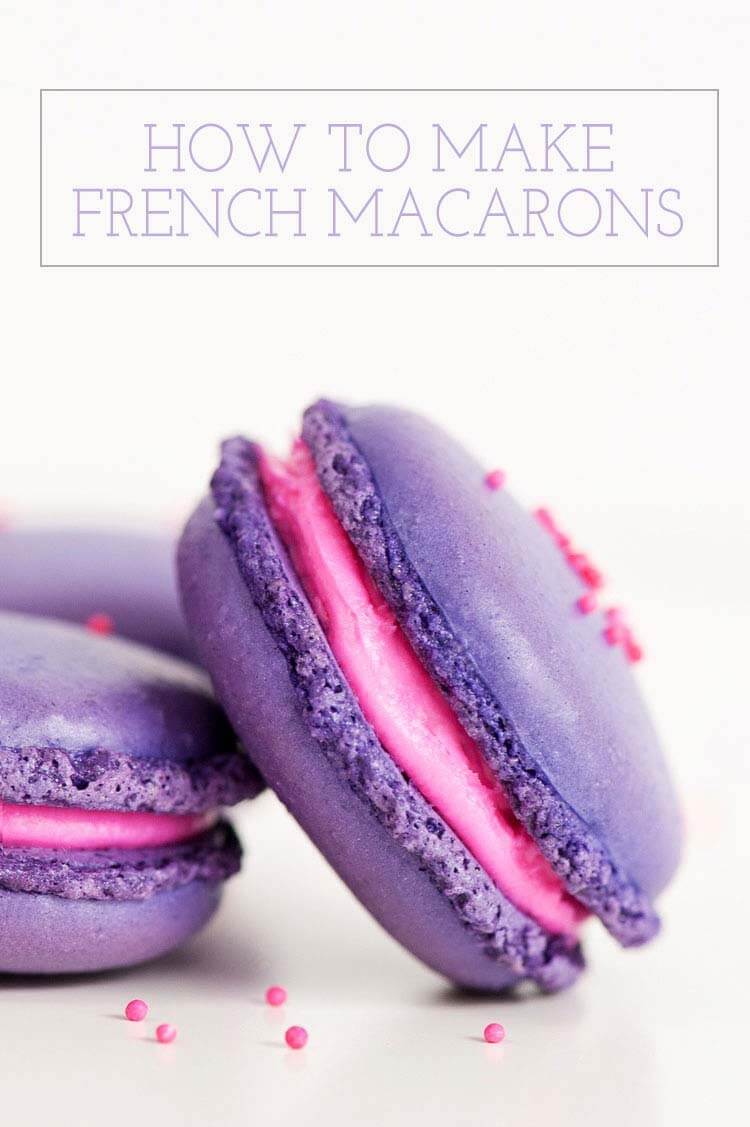 Instructions
BASIC MACARON SHELLS
Preheat oven to 325 degrees.

Prepare a pipping bag with a round tip with about a 1/4" opening (Ateco #804 is what I use) and a baking sheet lined with parchment paper.

In a medium bowl, sift almond flour and powdered sugar together. Set aside.

In a stand mixer with a whisk attachment, beat egg whites on high speed until they form soft peaks.

Lower the mixer's speed to medium and add sugar.

Put mixer back on the highest speed and beat until they form stiff peaks.

With the mixer still on high speed, add food coloring a few drops at a time until you get desired color.

Take bowl off of mixer and add almond flour/sugar mixture.

Using a rubber spatula, aggressively fold in dry ingredients until the batter starts to loosen and becomes a little runny. To test if the batter is ready, lift a small amount of batter from the bowl and drop it back into the batter. If it does nothing, keep mixing. If it slowly melts back into the batter after 20-30 seconds, it is ready.

Put batter (about 1/3 of the mixture) into prepared pipping bag and cover the rest of the batter with saran wrap

Pipe 1 1/2" circles on prepared baking sheet and firmly tap the bottom of the tray so the batter flattens out. Repeat with remaining batter.

Let them rest for 30-45 minutes until they form a skin.

Bake for 10-12 minutes, or until they are set.

Let cool before peeling them off parchment paper.