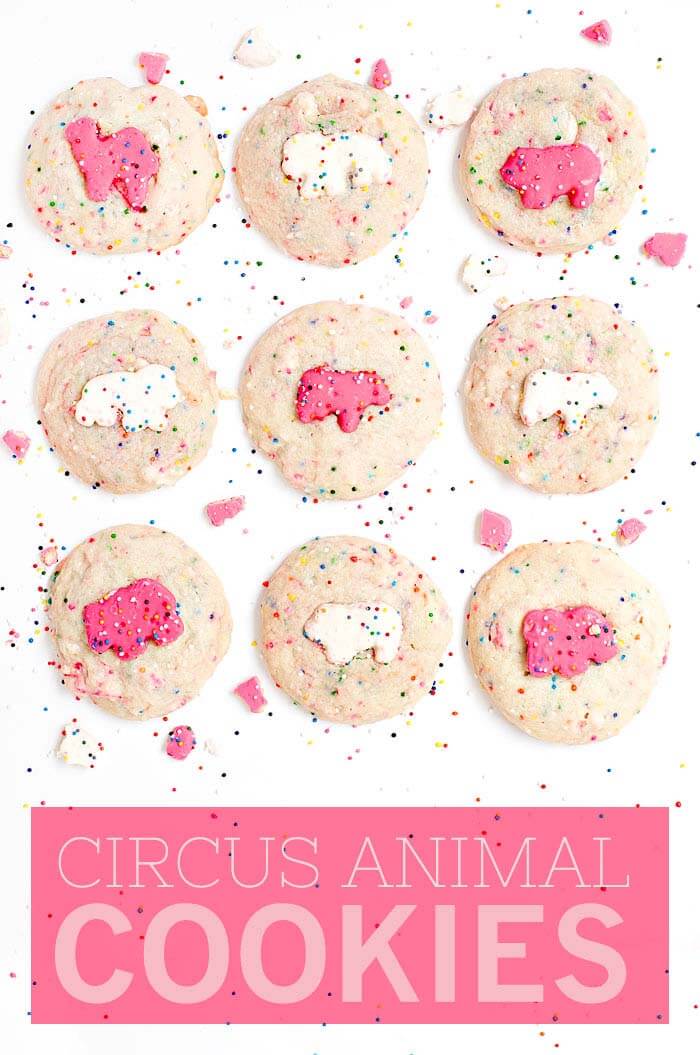 Sometimes things just don't work out the way you want them to. No matter how well you plan or prep, life can always find a way to mess things up. But, I think it is important to remember that these little life blunders happen to all of us, and no matter what the circumstances are, we are all left with two choices. We can either let the mishap totally ruin our day, or we can put it behind us and find a new way to achieve what we wanted.
Last week, I attempted to make some Triple Berry Cinnamon rolls. I had the whole thing planned out – I did the research, found the recipe, and even picked out props for the pictures I was going to take. I was ready.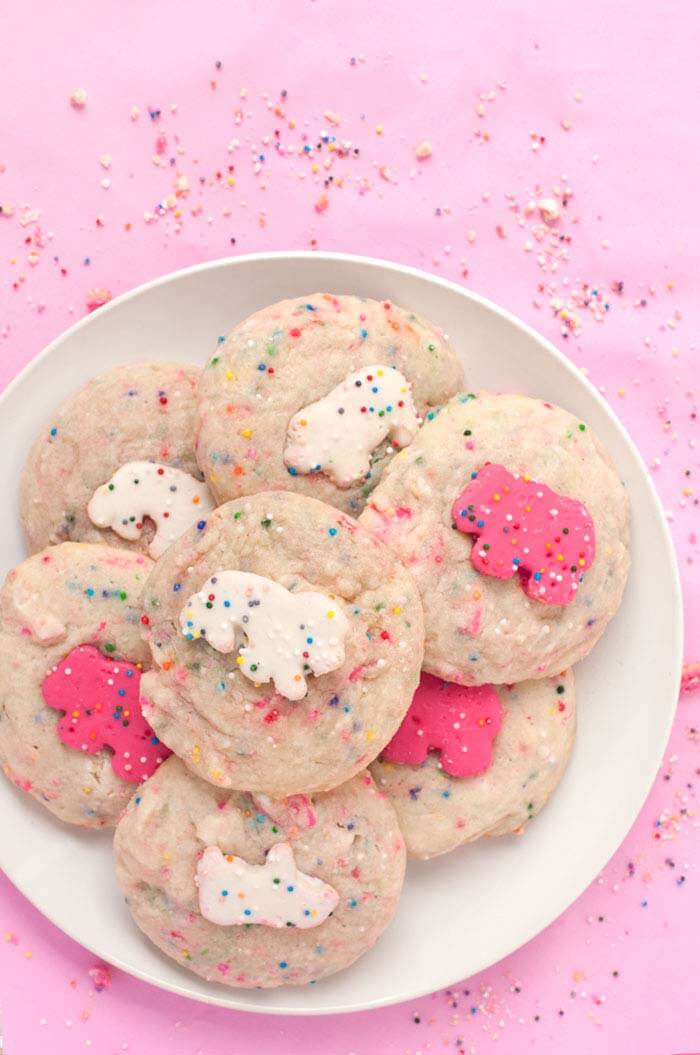 But, even with my impeccable planning, the whole thing blew up in my face. I stained my nice white dinning table with berry juice, I ripped a pair of pants, and ended up with gross, soggy cinnamon rolls. I am not kidding – they were completely inedible. And on top of all that, I was still without a recipe for this week.
Let's just say…I was not happy. But, instead of having a temper tantrum (which is what I felt like doing) I went to my kitchen cabinet to see what else I could come up with. Luckily, I had just made a Circus Animal Cracker Cake for someone's birthday, so I had some leftover Circus Animal Cookies. When I saw them, I immediately thought of the Circus Animal Cookies at Cookie Good! Circus Animals Cookie. I knew I didn't have the recipe, but I figured I could come up with something pretty close.
It turned out, I was right. These sugar cookies are soft, chewy, and filled with Circus Animal Cookies and lots and lots of sprinkles! Basically, every bite is a party – and you are never going to want to leave. So, you see? Sometimes, when things don't go your way, you can regroup and end up with something even better. In this case, it was a party in your mouth…which I think it a pretty great alternative.
CIRCUS ANIMAL COOKIES
Ingredients
2 1/2 cups cake flour

1 cup all purpose flour

2 teaspoons cornstarch

2 teaspoons baking powder

1 teaspoon salt

1 1/3 cup unsalted butter

1 1/2 cups sugar

2 eggs

1 teaspoon vanilla extract

2 teaspoons imitation vanilla

1/4 cup sprinkles

1 bag Mother's Circus Animal Cookies (340 grams)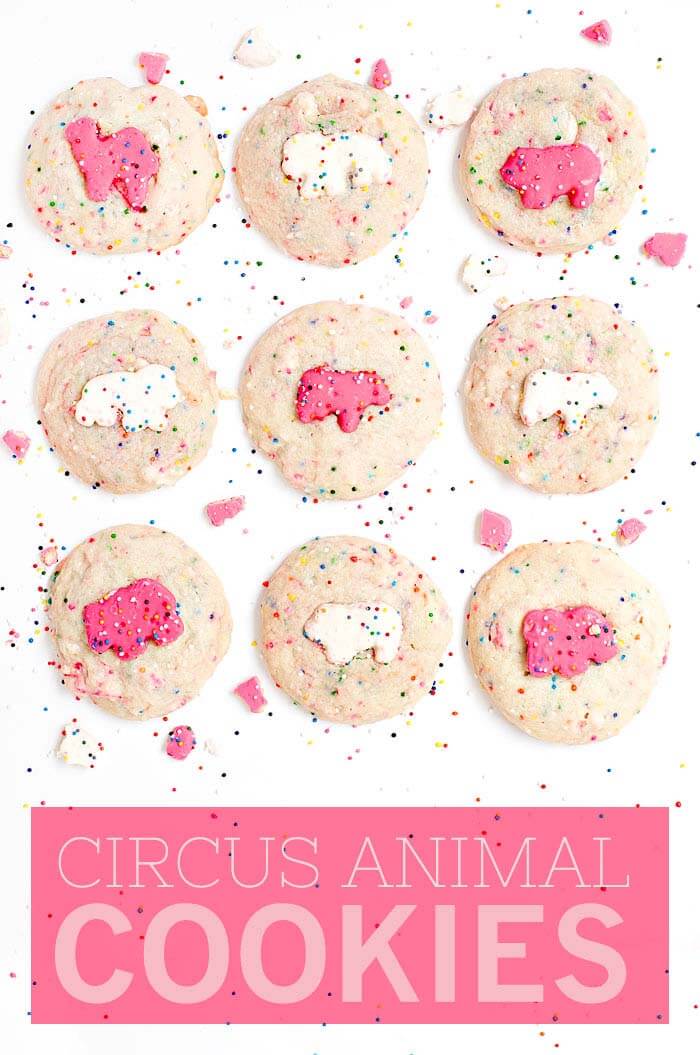 Instructions
Preheat oven to 350 degrees and prepare a baking sheet with parchment.

In a medium bowl, whisk together all dry ingredients and sprinkles. Set aside.

Place 2/3 of animal crackers into a plastic bag and crush them into bite sized pieces. Set aside.

In a stand mixer fitted with a paddle attachment, combine butter and sugar. Mix on high until light and fluffy.

Add eggs and vanilla extracts.

Add dry ingredients and mix until just combined.

Add crushed cookies and mix until combined.

Using a a medium ice cream scoop, scoop dough balls onto baking sheet 3 to 4 inches apart.

With the palm of your hand or the back of a large wooden spoon, flatten cookies.

Transfer to a wire rack and place a full Circus Animal Cookie on each one.