The only thing better than having friends who like to eat your baked goods is having friends who share delicious recipes with you . This recipe comes from one of my oldest friends who just happens to share my love for baking. We loved baking so much we even came up with a plan to quit our real lives and start a bakery called Lsquared. (Her name is Layne and mine is Lindsay…get it?)  We decided finishing high school and then going on to college was probably a better idea. Even though there is no Lsquared….we have collected some pretty great recipes. These cookies are both soft and crispy, and sweet and salty at the same time. Really amazing!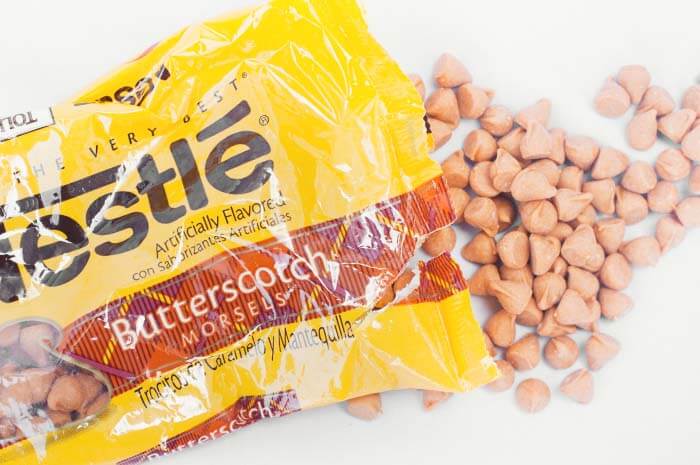 OATMEAL BUTTERSCOTCH COOKIES
Ingredients
1 cup butter

1 cup brown sugar

1 cup white sugar

1 tablespoon vanilla

2 eggs

2 cups flour

1 tbs. baking powder

1 tbs. baking soda

1/2 tbs. salt

2 cups instant oatmeal

1 kg of butterscotch chips
Instructions
Preheat the oven to 350 degrees.

In a mixer fitted with a paddle attachment, cream butter and two sugars.

Add vanilla and eggs until combined.

Add flour, baking powder, baking soda and salt until combined.

Add instant oatmeal and mix until combined.

Fold in butterscotch chips with a spatula.

Place 1 1/2 inch balls onto greased cookie sheet and bake for 15 minutes.