Silicone mats and parchment paper were both designed to make your life easier. They prevent whatever you are baking from sticking to the bottom of your pan. They also make the cleanup process much less miserable. But which one is the best for cookies?
THE ANSWER IS: PARCHMENT PAPER
I'm not saying parchment papers reign supreme over silicone mats in EVERY category. But when it comes to baking cookies, parchment paper is the clear winner.
Here's why…
SILICONE MATS HAVE A SUPER SLICK TEXTURE
This causes your cookies to spread out while they are baking and can cause a brown or crispier bottom. I like my cookies to be baked evenly – and having a brown and crispy bottom is just not ideal.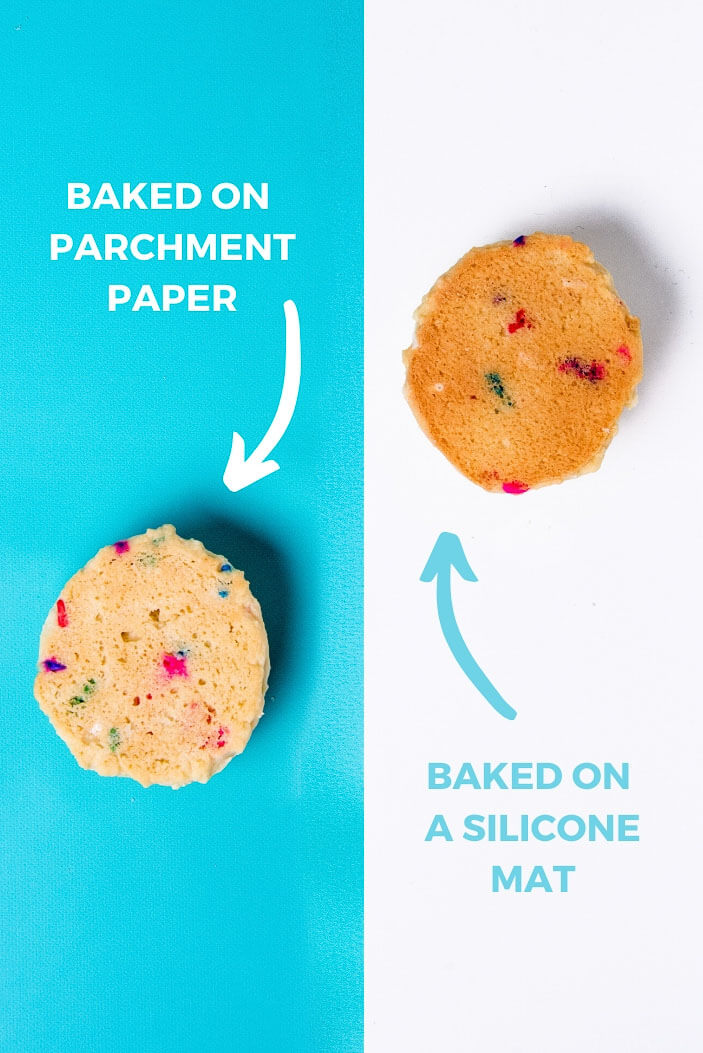 And also…
SILICONE MATS ARE KNOWN TO RETAIN STRONG FLAVORS
If you are using your silicone mat for all your baking/cooking (which I know most people do) this can be a huge issue. Just imagine – one night you are cooking up some delicious garlic veggies. You clean up properly and scrub your silicone mat clean, but then all your chocolate chip cookies come out tasting a little bit like garlic! NO THANK YOU. Parchment ensures that you will not get any unwanted flavors sneaking into your cookies.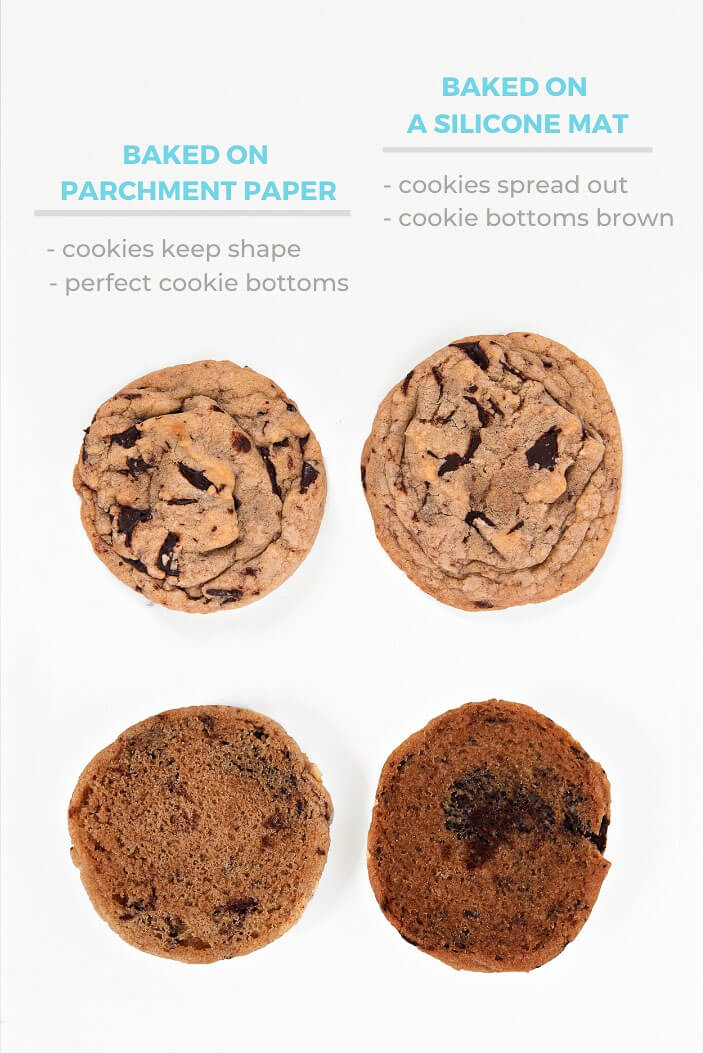 I also know people love to use silicone mats because they can reuse the mat over and over again. And I get it. Nobody wants to feel like they are being wasteful. But a piece of parchment can actually be used 3-4 times before it needs to be discarded. Hopefully, this will make you feel a little bit better about it.
Like I said earlier, parchment paper does not reign supreme in every situation. Silicone mats are especially helpful if you are working with sticky toffee or isomalt. But when it comes to baking cookies, I suggest ALWAYS going with parchment paper!